I have a canoe with webbed seats (and another on the way) and a couple Wenonahs with tractor seats. I've just given away the boat with the composite tractor seat; that's not why I gave it away, but that seat in particular was the least comfortable seat I ever used. It just did not conform to my anatomy. At 6'4" and 170-lbs in high school I was still a 34" waist. That composite seat was too dainty.
I plan to get a CCS for my Northstars, and maybe ask if he'll make a wide one for the center seat in my Polaris. Or perhaps there's a wide off the shelf pad for much cheaper. But so far I've pretty much always paddled it from the center seat with kids distributed in the boat, not yet with another adult.
That leaves the Wenonahs. The molded plastic tractor seat is way more comfortable that the composite, but I still will want a pad for longer days or overnight trips. I'd had several thoughts along the lines of cutting up an old wetsuit, buying kneeling pad material and cutting out a piece to fit, doing the same with a yoga mat, etc.
Some store bought options include:
Oak Orchard Canoe and Kayak, we ship anywhere in the U.S. and Canada from our great selection of kayaks, canoes, and Yakima - car and truck racks. The best prices and service.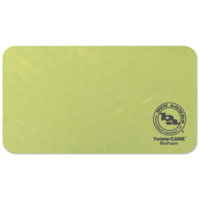 BUY Big Agnes TwisterCane Bio Foam Hiking Seat. Qualified orders eligible for FREE S&H and FREE RETURNS. Color: Green/Gray, Gender: Unisex,
www.campsaver.com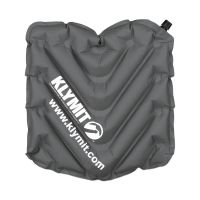 BUY Klymit V Seat. Qualified orders eligible for FREE S&H and FREE RETURNS. Color: Gray, Fabric/Material: 75D Polyester, Sleeping Pad Size: Small, Packed Size: 3.5 in x 1.5 in / 8.9 cm x...
www.campsaver.com
Some of those do double duty as something to sit on at camp. What solutions have y'all come up with, or am I just too delicate and need to harden up?
Last edited: