Joined

Jul 25, 2012
Messages

838
Reaction score

3
I've tried various kinds of packs to hold the things I'd like ready to hand while paddling. All flop over if given a chance and absolutely none offer any kind of horizontal surface to put things on, like your map/compass, lunch etc.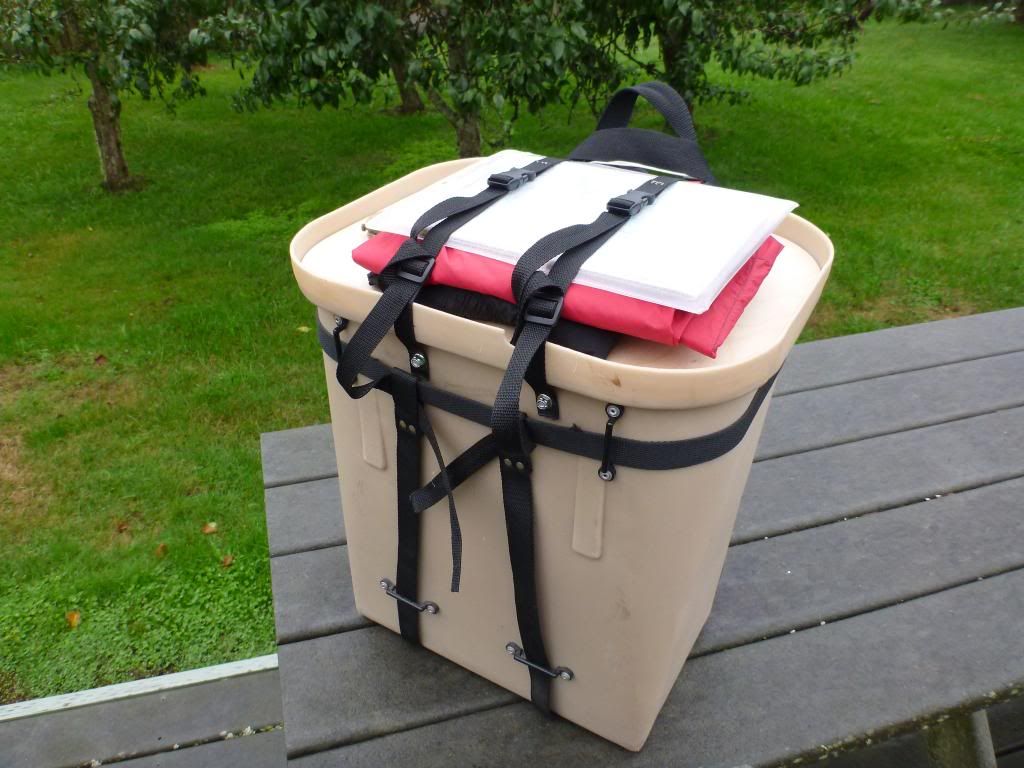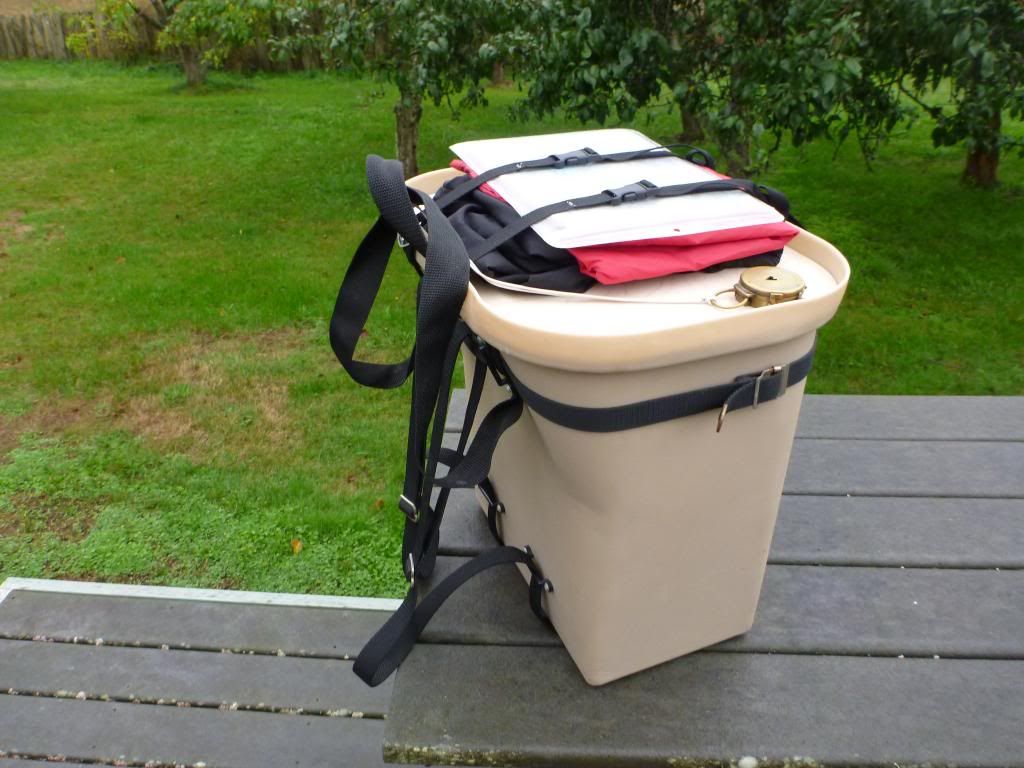 As in all things in life, it's a compromise. The original purpose was/is as trapper's pack basket and it doesn't come with any lid. So my first order of business was to make a lid, simple enough piece of plywood fitted in place. Actually, given the slight taper of the opening it's wedged in place and needs a round wooden pull to get it free. Not hard, just a tug.
I had thought to make some sort of waterproof closure but for that you need some kind of leverage to press the lid down into firm contact. I can't think of anyway to do that without making it more complicated and fussy than I'd like. Then too I want free access to the contents while I'm paddling.
Originally it was built using pop rivets, I drilled out enough to mount the two straps that you see holding down my map, rain gear and finally the lid. The missing rivets were replaced by flat headed screws.
On the inside, the remaining pop rivet stubs can rub on the contents so I've covered them with duct-tape. (alas, RIP duck-tape)
I'll keep an eye on them for any future miss behavior.
The pack is comfortable to wear, has a ready tump head band to ease your shoulders and a lifting loop. I expect this winter I'll make a "shower cap" to cover the top during a rain, out of waterproof material.
The only thing I don't care for is that it extends up above the gunnels farther than I'd like, although the weight is still in the bottom of the pack. I place it just forward of the yoke so it's easy for me to get to.
Best Wishes,
Rob