Joined

Sep 2, 2011
Messages

6,961
Reaction score

954
Location
Missouri Breaks Canoe Trip May 20-23, 2014
Originally we planned a week on the river and to start from Fort Benton MT. But on closer examination the first 40 miles are ranchland. I have seen enough cows and camping on private property doesn't appeal to me.
We started at Coal Banks Landing which has a campground for organizing the night before. We had arranged to shuttle our car down to James Kipp Recreational area on Monday the 19[SUP]th[/SUP]. We had established a camp at Coal Banks Landing, then drove to Ft. Benton to meet our shuttle driver ( 40 miles the OTHER way) then we caravanned to Kipp some 200 miles away by road. Montana is surely BIG wide open spaces with very few roads! The driver brought us back to our camp at Coal Banks. The whole process took a whole day.
Very few people had been on the river since the floods of March 2014.. We were two of the first. Damage was huge especially below Judith Landing where we found trees ice scored some forty feet up. As a sidenote the facilities at Judith Landing and Kipp are damaged.. No water is available and there is dried mud everywhere.
Here is a Bureau of Land Management Bulletin from this spring
http://www.blm.gov/mt/st/en/info/newsroom/2014/march/flooding_affects_blm.html
We did find Judith Landing open sans water and the same for Kipp where we stayed the last night. I have nothing but good things to say about BLM management and the rangers. More on that later.
Overview of a Missouri Breaks canoe trip.
http://www.uppermissouri.com/segments.htm
On our shuttle the driver ( a retired local teacher ) pointed out that schools used to be placed every ten miles in this part of Montana. Here is one.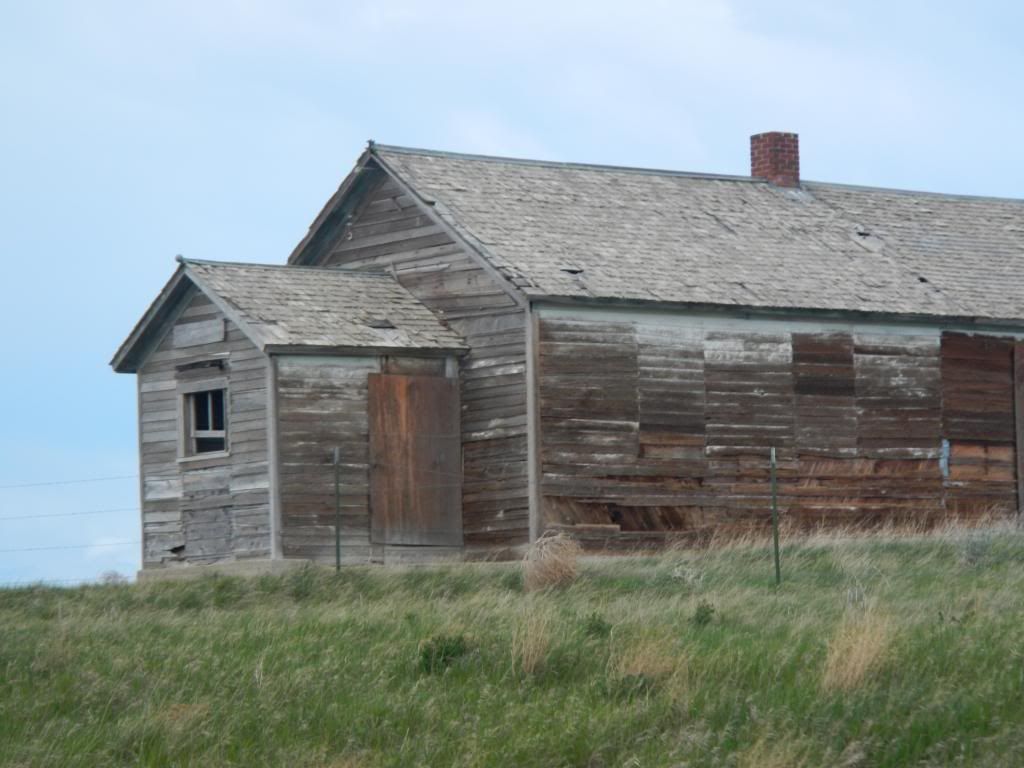 Coal Banks Landing campground has a nice visitors center with shaded porch and rockers. We'd come in future days to cherish shade. It was scorching hot. I react to hot by sleeping.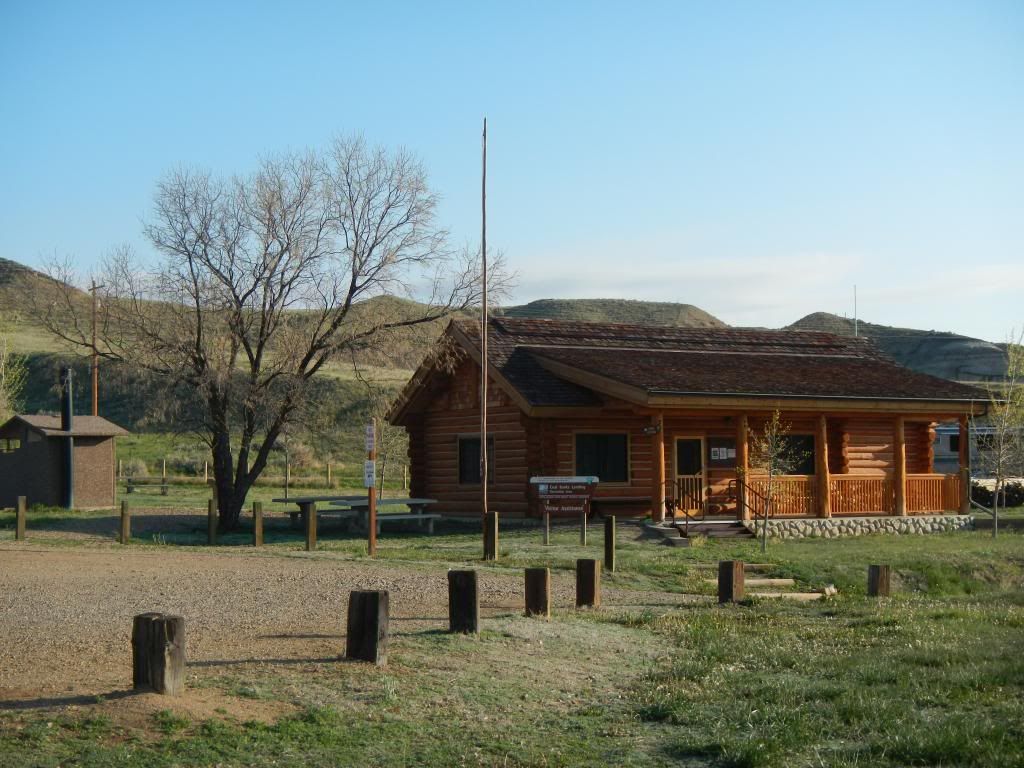 The view from the campsite the morning of launch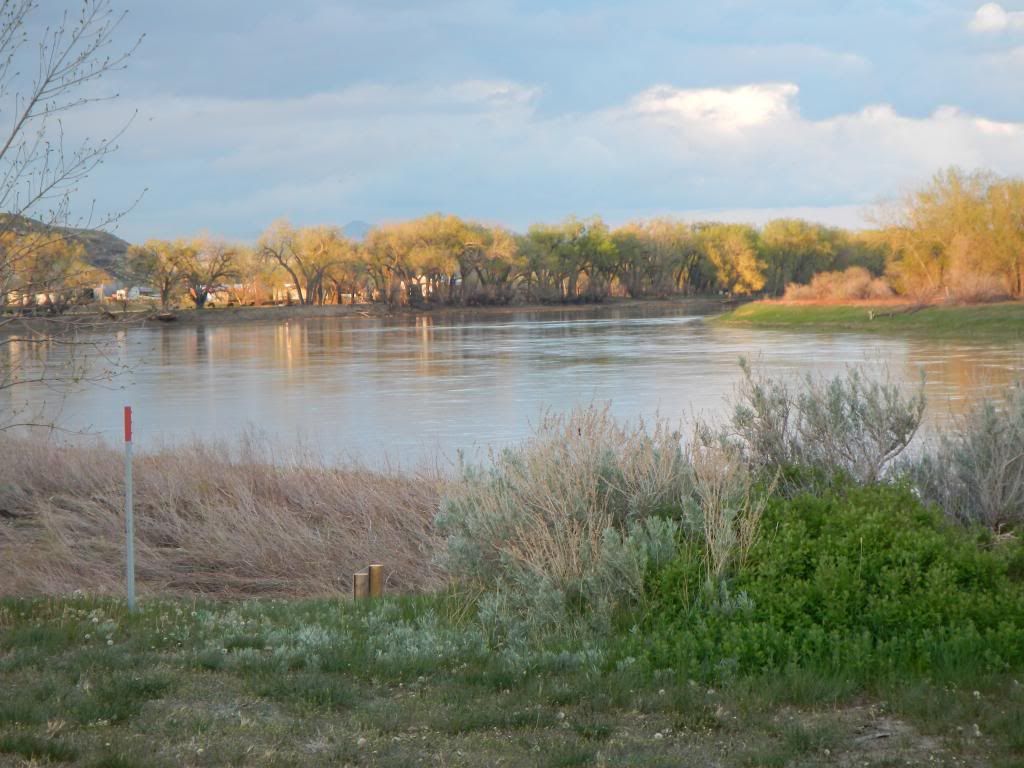 Yep there is a large ranch there. And the din from nesting Canada Geese is driving me nuts. The first section is White Cliffs.. we spend two nights and three days passing through. We do 10 mph when paddling..the river is MOVING.
At first there is evidence of ranching
Then none
Hmmmmm literally
Someone used to live here
The Citadel
First camp some 20 odd miles downstream at Hole in the Wall
We really like the shade shelters.. there are two for four parties. There are two vault toilets here too.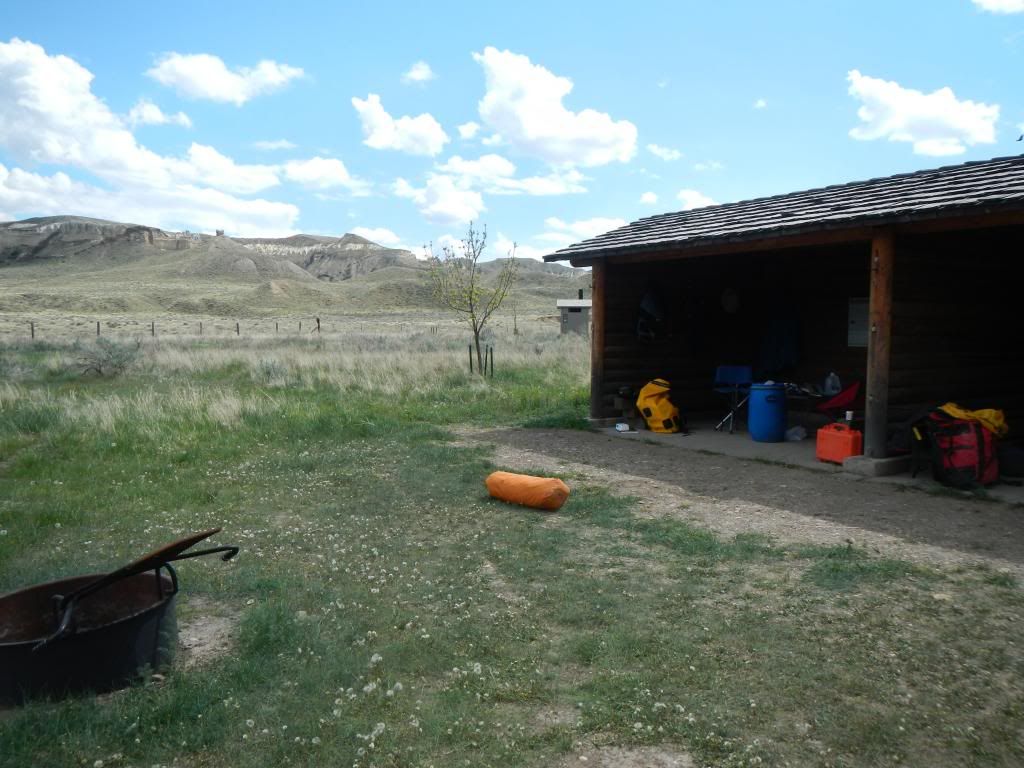 Someone burned down the campsite from an out of control campfire about two years ago. So the cottonwoods are gone. BLM has replanted but before their summer crews are out they request help. Here is my hubby watering one of 40 saplings with the supplied bucket. He had to traipse to the river for each refill.
Heres the real Hole in the Wall
Back on the river
Old homestead
Wonderful formations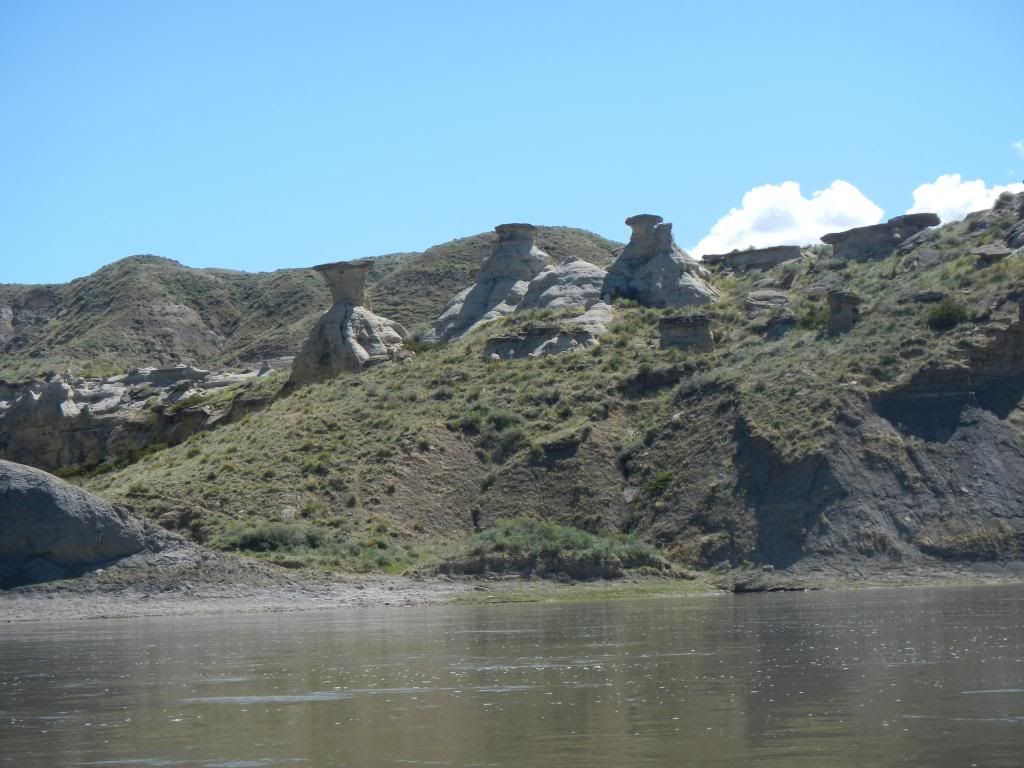 This one is actually current!
We welcome the next BLM shelter at Slaughter Bottom. This is where I found a prairie Rattlesnake. I had a hiking cane and used it in my old age. I tapped the ground with the cane and the snake rattled back. Repeated... I couldn't see the dam snake so I retreated.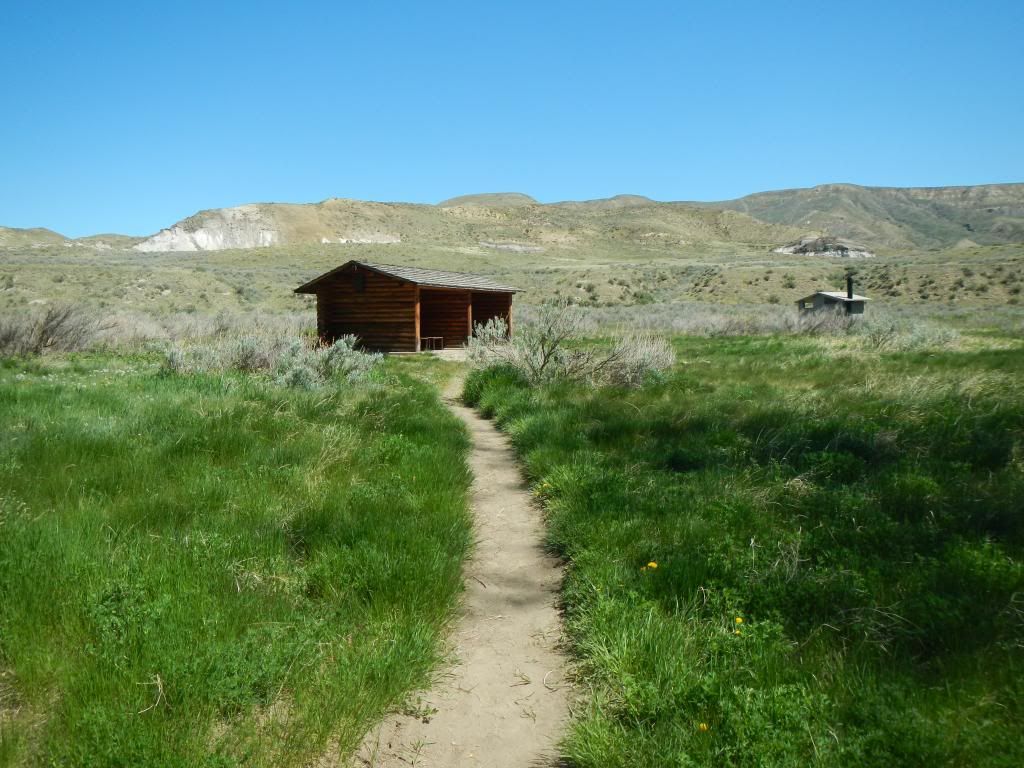 White Pelicans! They breed here too! I still think of pelicans as a southern bird. We are less than 75 miles from the border of Saskatchewan.
Last edited: