Joined

Jun 12, 2012
Messages

3,670
Location
I learned about the Speedy Stitcher Sewing Awl on Youtube, I was looking for something to repair some seams on my canvas wall tent and also my Duluth "Day" Pack.
Finding one locally was tough, but I found I could order one from Walmart.com and have it shipped to my local Walmart. With the help of the Youtube tutorials I was able to figure out how this works and repair my Day pack first.
Here is the worn out area of my day pack. You can see that the pack was repaired at one time above the rip with new canvas, done by the folks at Duluth Pack. (sorry about the blurry picture, too late to go back and take a better one) On my first attempt to fix the tear, I used #10 canvas scraps from canoe canvasing. I tried to just fold the canvas over and sew, but I soon learned that the canvas fold needed to be ironed with heavy steam to give me a fold that stayed in place. Again, a poor picture, but it shows the fold in the canvas I was using to make the repair.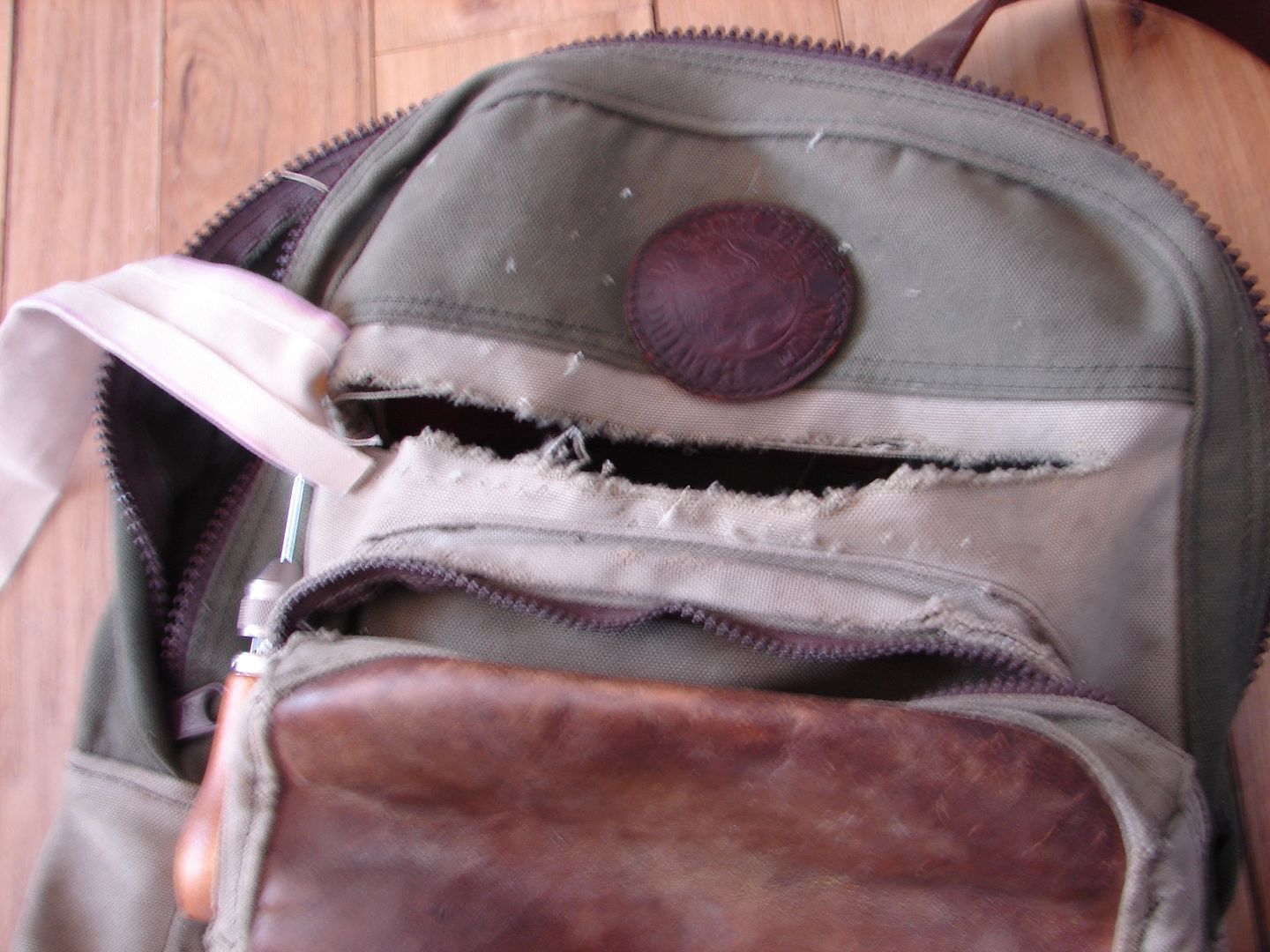 My sewing leaves a little to be desired, but here I'm making progress.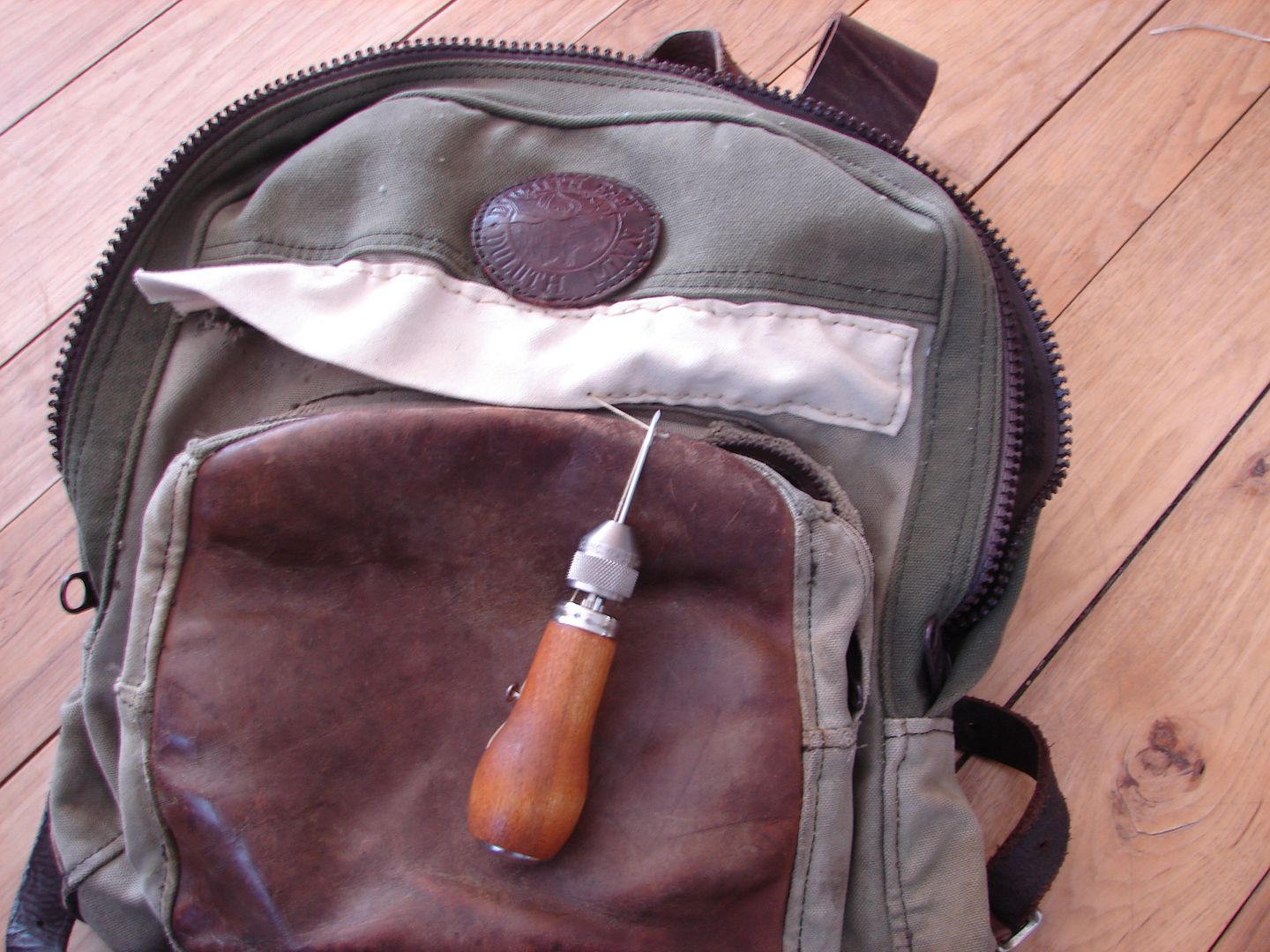 The finished pack.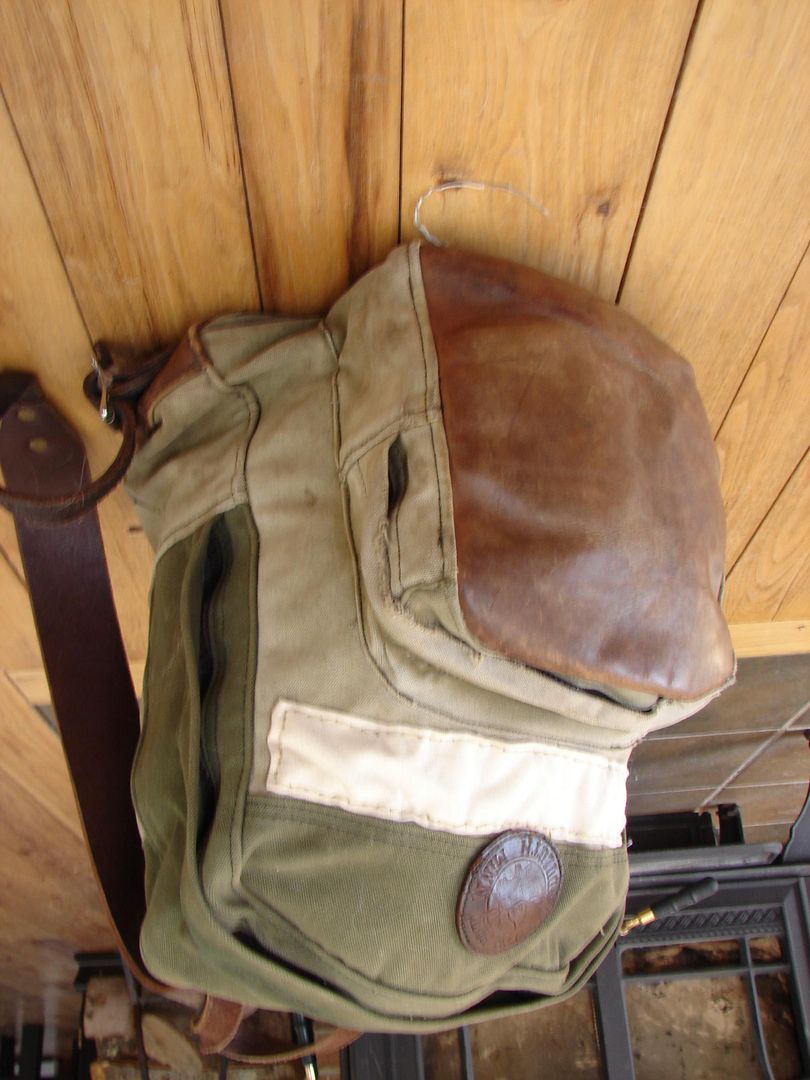 I use this pack as a food bag now on canoe trips. I use two Sealine waterproof bags inside filled with my food and cooking supplies, a water bottle, cooking oil and some hooch up front. Like most Duluth Packs, they are not great back packs, but are tough and this one has served me for a long time in just about all my outdoor pursuits.