I'm having a hard time letting go of my old pot set. It's served me, and others well. My cozy doubles as a stuff sack.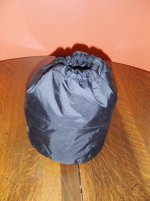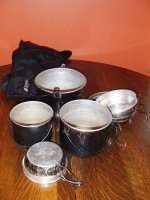 I use all three pots, and never want to leave one home, but one pot meals sounds like lighter travelling, and less time cooking.
So it might be time to test this new arrival. This old dog doesn't mind learning new tricks.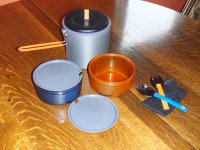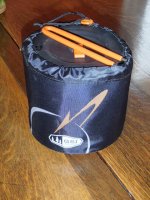 Of course, convincing myself to leave my folding handle nonstick frypans at home will be another matter. I can't seem to make bannock in anything else; and giving up bannock on canoe trips would be sacrilege, so...
What do you cook with out there?