By some weird coincidence, Stripperguy and I are both building at the same time. I've been following his progress keenly, because the canoe he is building,
The Kite,
isthe latest incarnation of one of my favorite solo's, the Osprey. I decided to build the Osprey this year after I had trouble with my back last year. I had built John Winter's Raven in 2009, but made it bombproof, which translated into fairly heavy. So I'm looking at trying to bring the new Osprey in at around 40 pounds, which will be pretty light for me.
Anyway, started the process by cutting up cedar for the stems. I lIke both internal and external stems, and the cedar doesn't really add a lot of weight. This is my high tech soaking machine that gets them ready for steaming.
After a day or two, I throw them into my equally high tech steamer for about a half an hour.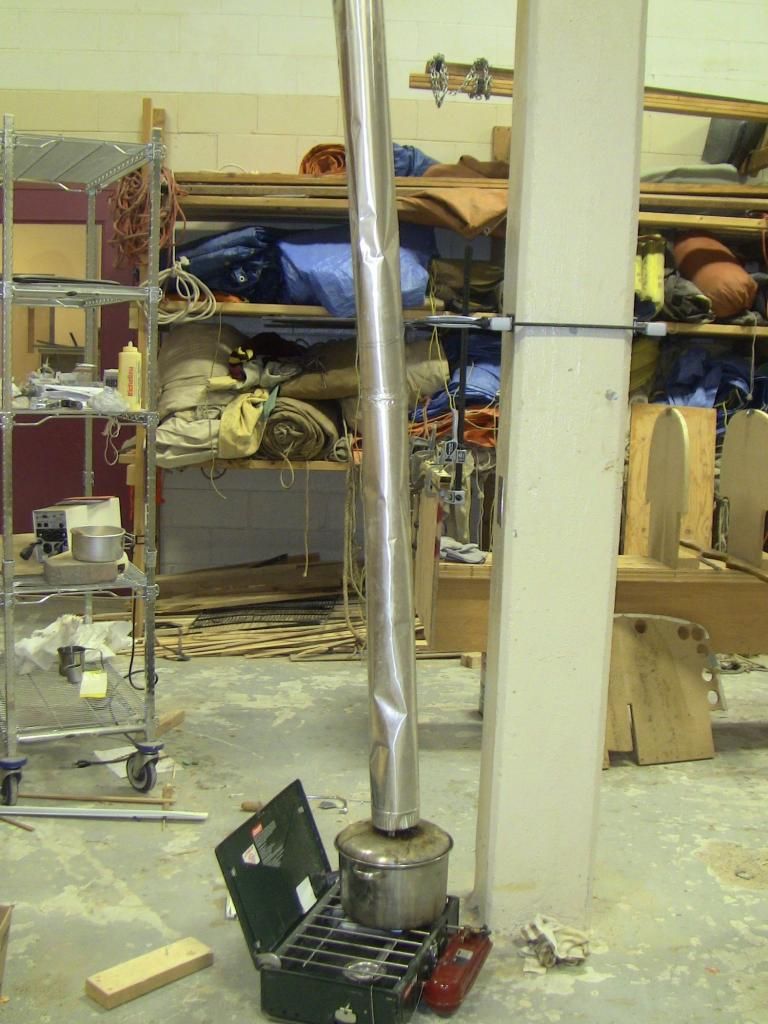 The cedar bends like a wet noodle after being steamed. It will stay on the form for two or three days the I will glue them and shape them.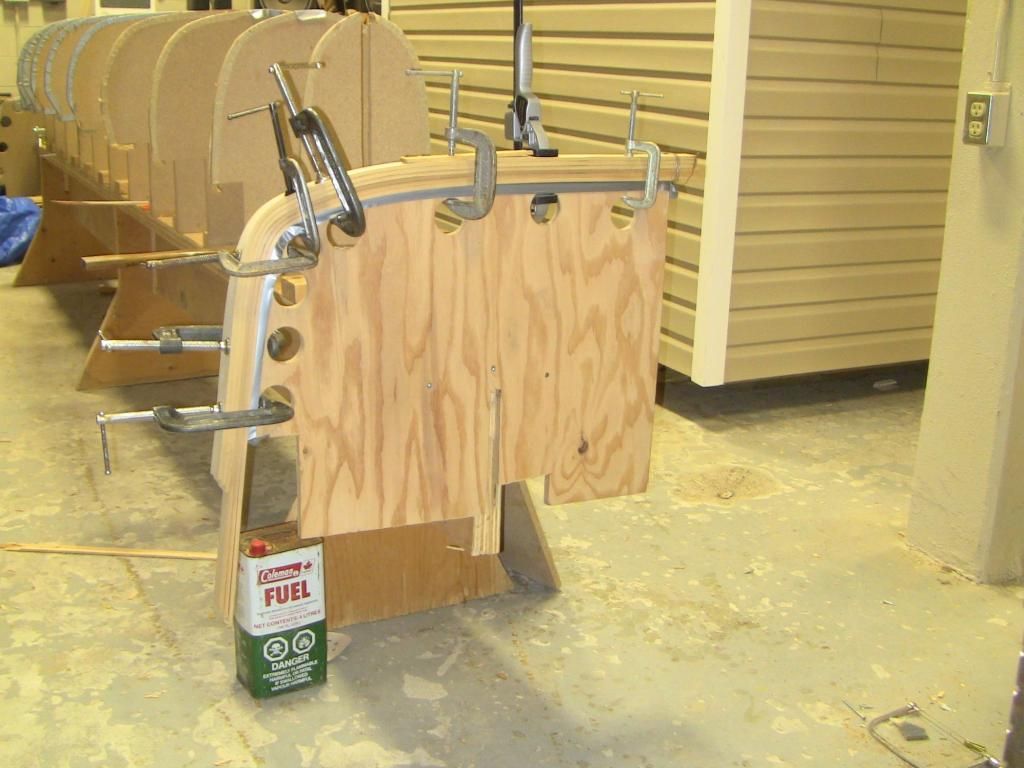 Here's a shot of the Osprey. Those forms have built two or three.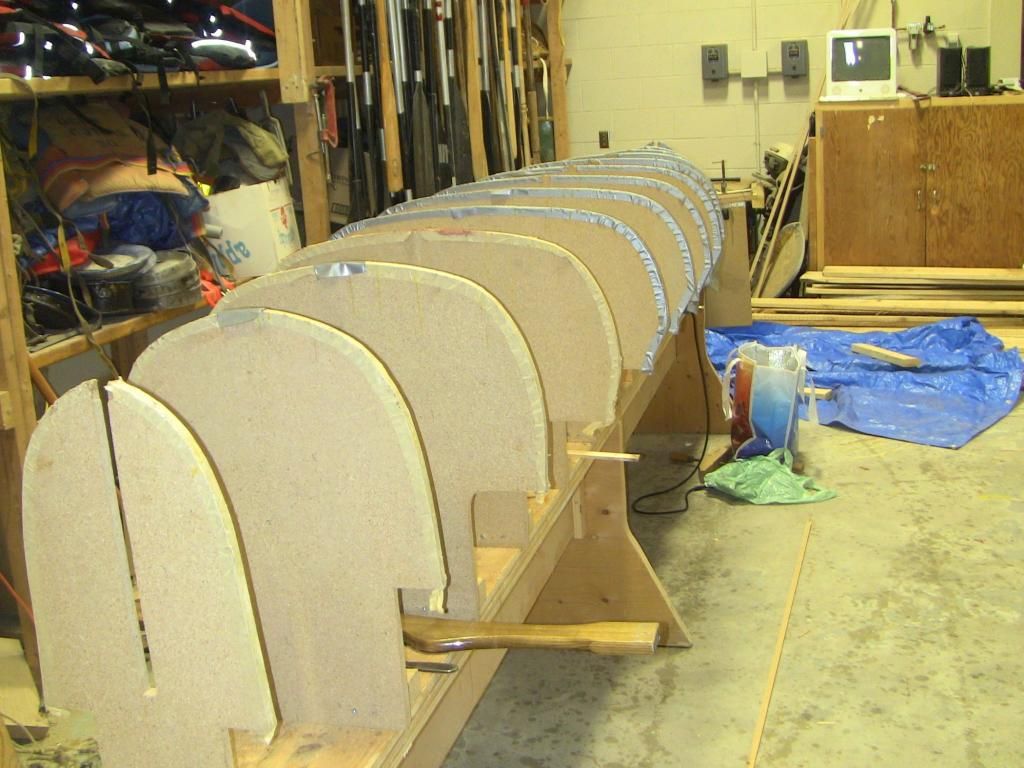 And shown below is the main difference between the Osprey and the Kite. It looks like the Kite has the knuckle running the whole length of the canoe, while the Osprey kind of slides back to normal.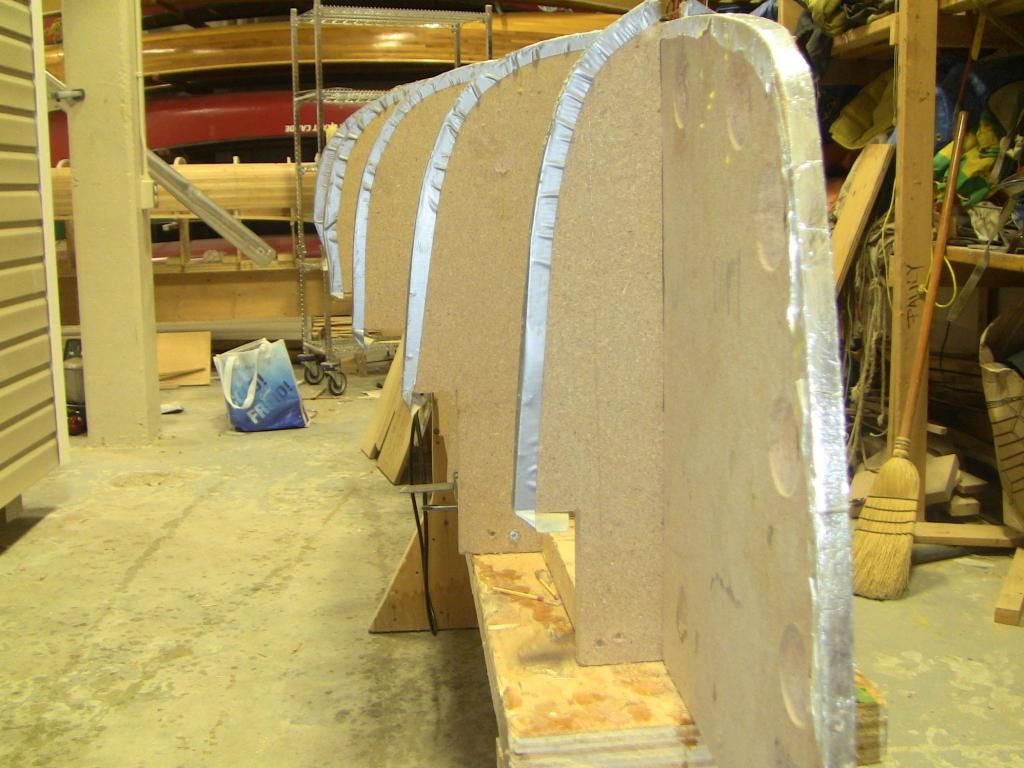 More pics in a few days.