Joined

Sep 13, 2013
Messages

427
Reaction score

2
Location
I found a 1994 Mowhawk Challenger 14' Solo canoe on Craigslist and decided I needed it. The seat had some kind of missing back brace and the ends of the thwarts were starting to rot. I've paddled the canoe a few times and enjoyed it but wanted to try and introduce some tumblehome to it.
I ordered new thwarts and a contoured web seat from Ed's Canoe. Then I removed the thwarts and seat, added some ratchet straps to crank in some tumblehome and installed the ones.
Mistakes were made but I got through it. I haven't paddled it yet so I hope I haven't screwed up the canoe by changing its shape. I also hope the Royalex is resilient enough to not be adversely effected by the new shape.
The seat height was OK so I made no changes there.
It's now around 3-4" narrower at the thwarts and I may have introduced a very shallow arch to the bottom of the canoe. Then again, maybe it was already there as I didn't think of putting a straight edge on it before the work.
The photos tell the story:
Before: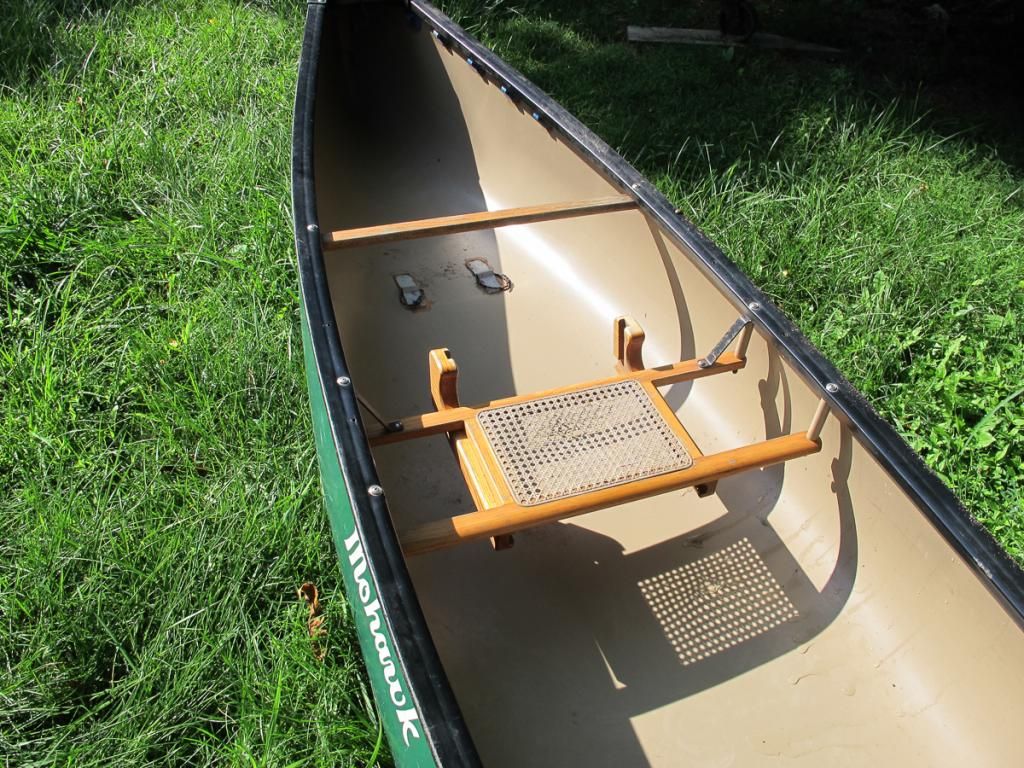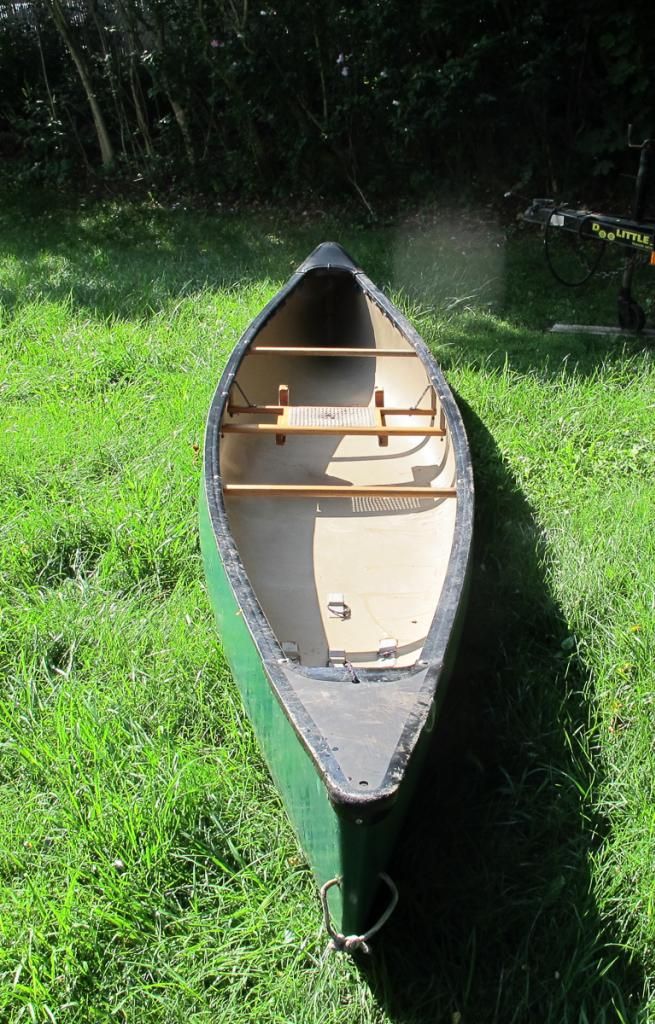 During: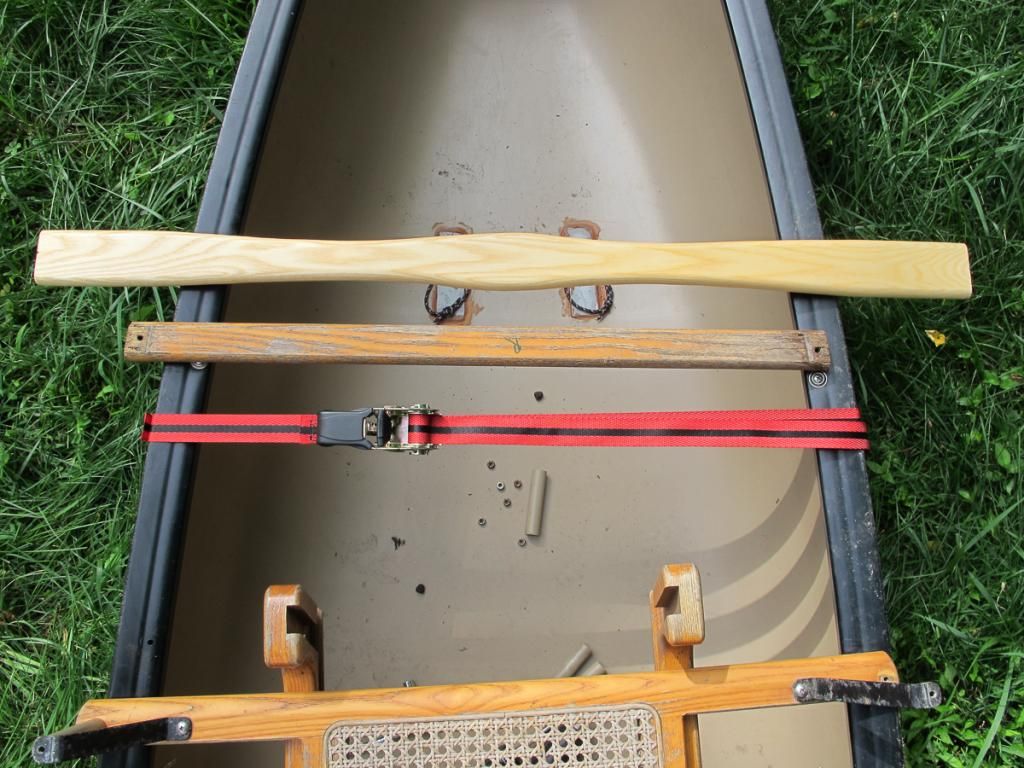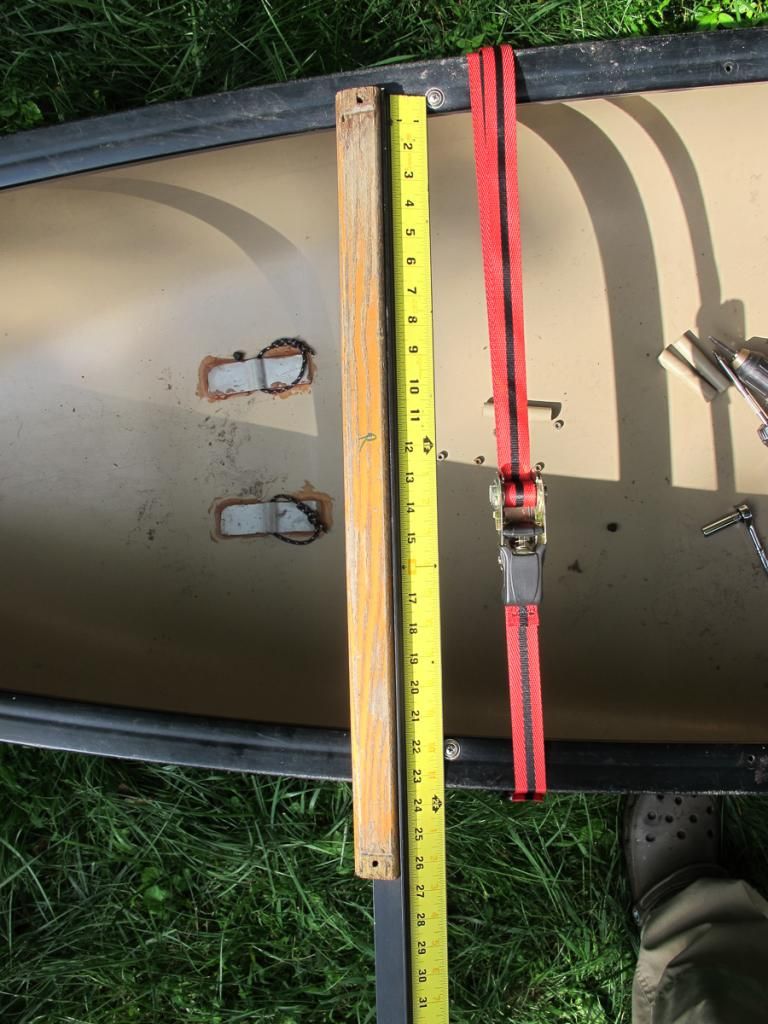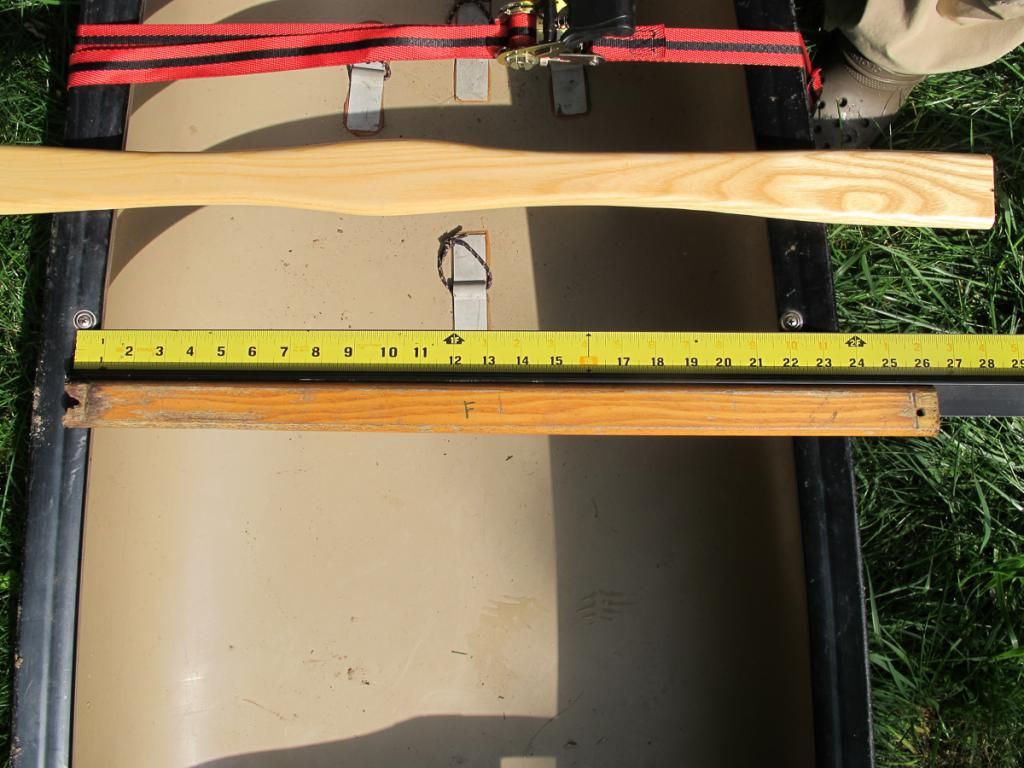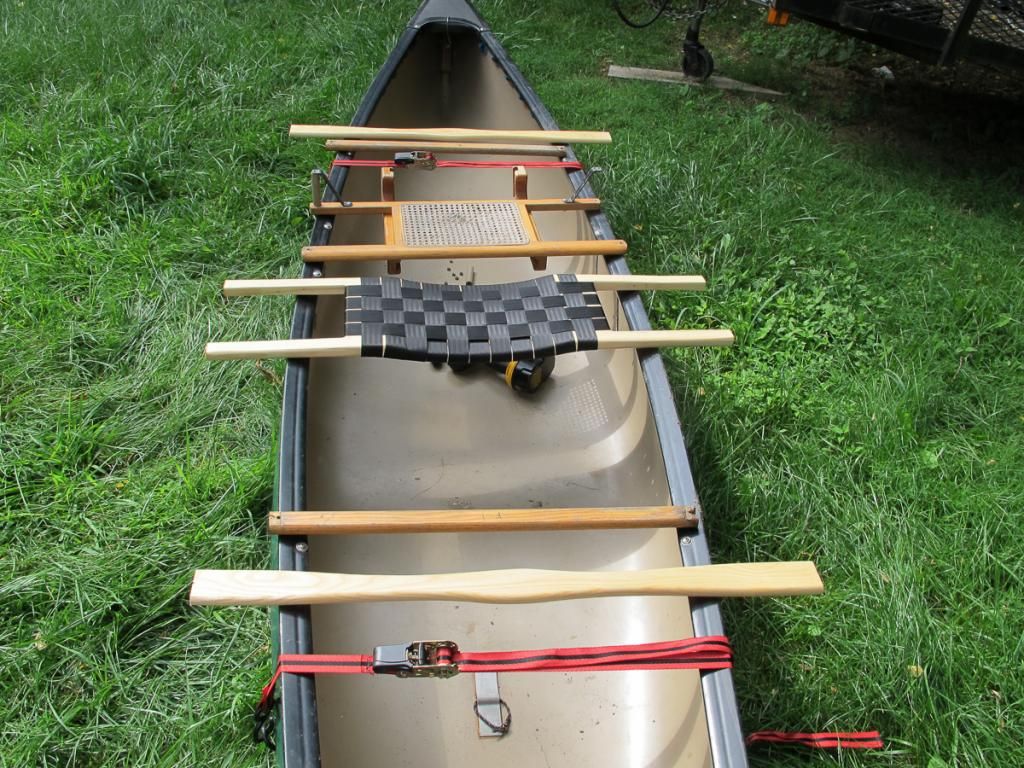 After: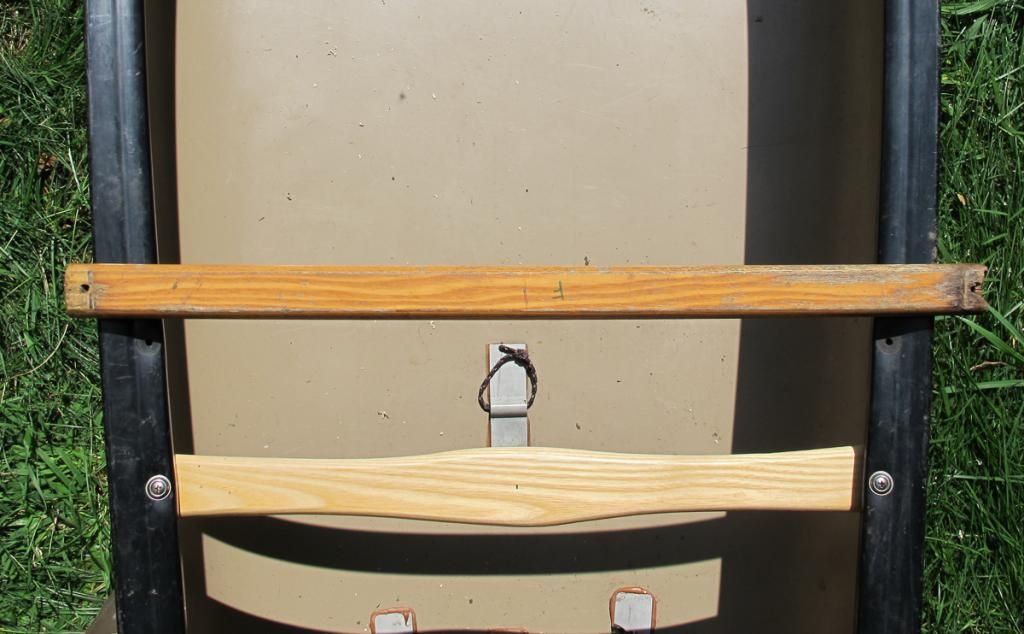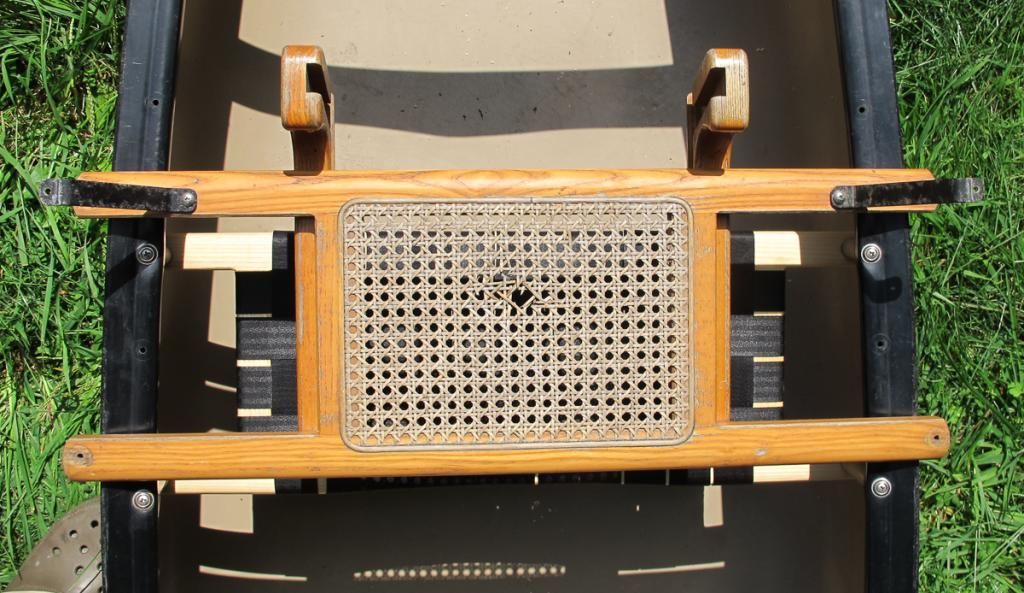 I may have to wait a few days to see how it does. I'm keeping my fingers crossed.