Joined

Jul 25, 2012
Messages

838
This last winter gone by one of my projects was to make some camping boxes that could replace those ugly blue barrels. It was fun but I suspect that I've gone overboard: too big and heavy.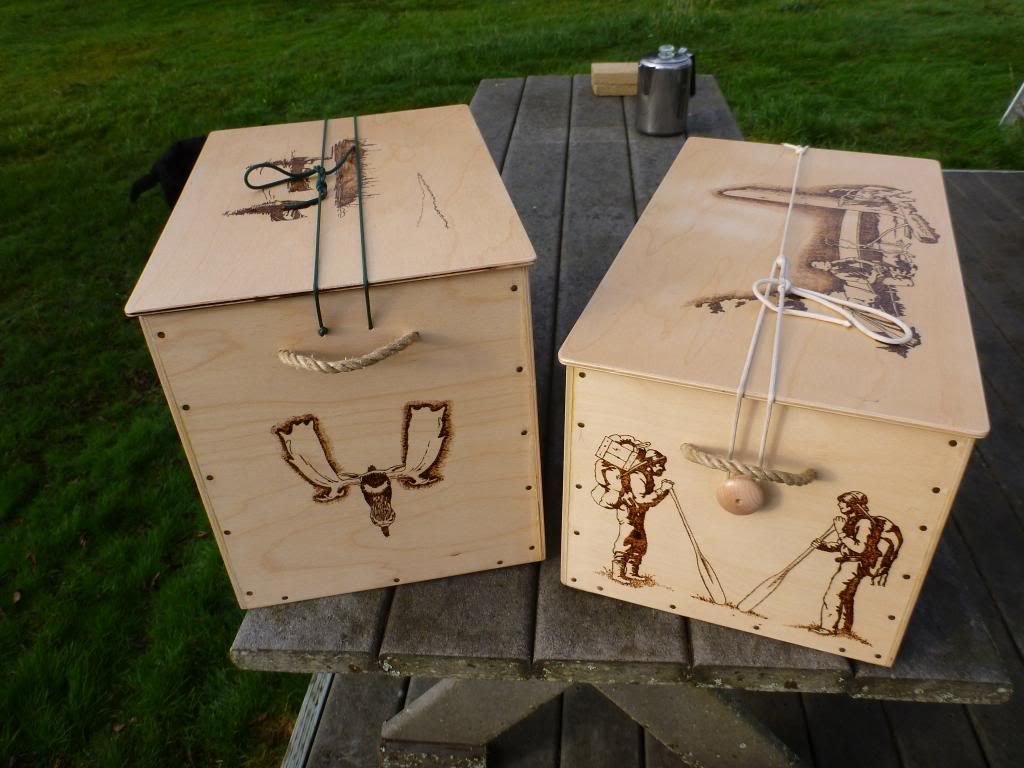 I played with two different ways to close the boxes, I like the one on the left the best, it's simpler.
The Nalgene people make their square bottles in several sizes; these are 16 ounce, some wide mouth and some narrow for liquids. Also I have two round ones for butter and jam, you've got to be able to scoop that stuff out. I'm sure I'll have several arguments with my self about what will finally go in the various bottles.
The smaller box holds the cooking stuff, subject to more reorganization as I fiddle about.
I do a good bit of my cooking over a Optimus OO stove and it suffers if there is any wind; I've tried several different windscreens, honestly didn't like any of them. I made the second box so it could also act as a really efficient wind shield. Now I know it's made of wood but it works well. I made the prototype of cardboard just to see if the idea was workable. In use, I've felt all around inside the box and only singed the hairs off the back of my hand (closest to the heat) the wood didn't suffer.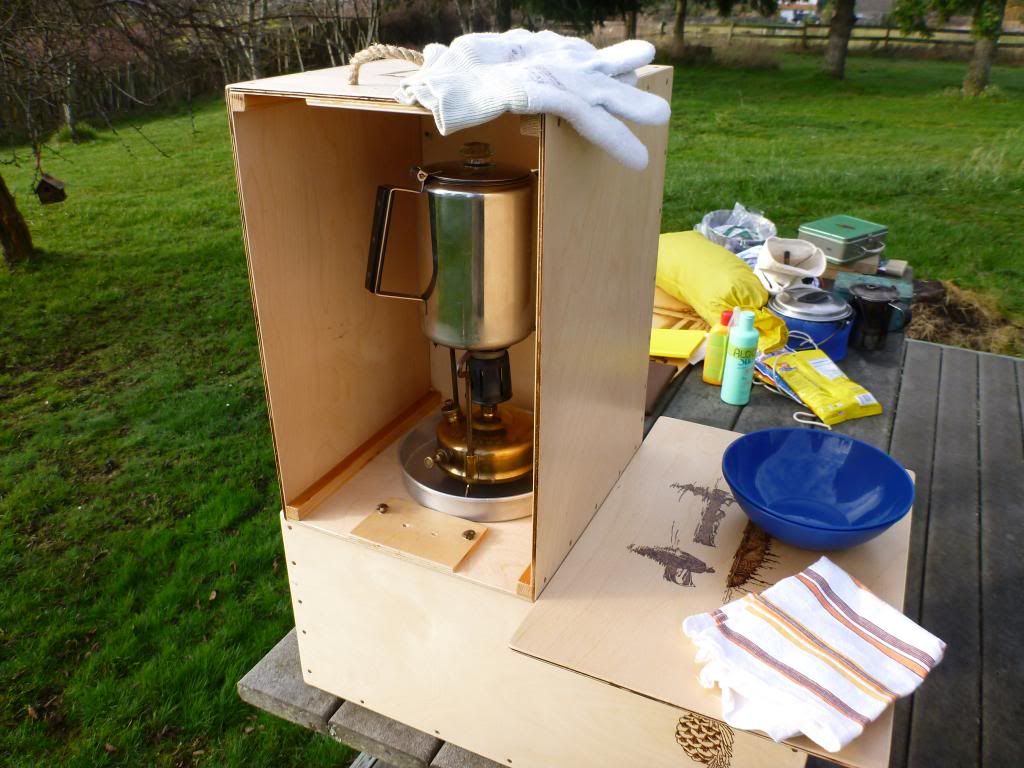 The smaller box has cleats on one end that fit into the top of the long box, it can be turned four ways depending on the wind. The lids are useful as work surfaces. The plywood is baltic birch 1/4" , if I could find it, I believe 3/16 would have worked.
Here I am trying to figure out why all my projects turn out so heavy.
My wonderful daughter came home for a visit today and taught (again) her Dad how to do photos. That's why I'm pestering everybody.
Best Wishes, Rob