Joined

Apr 21, 2015
Messages

731
Reaction score

284
Location
After a short cold snap here in Montana, I finally started repairs on an old Wenonah Minn 4 that has been in service on the Missouri River for 20+ years. Perhaps this barge has carried some of your gear if you've ever done a guided trip through the breaks? Over the years this wonderful boat has hauled countless tons of food and gear for hundreds of well fed people from all over the world. Last fall it ended up in my small shop for a huge backlog of repairs. With each broken rib and gouge in the hull, guides have done quick repairs to get it back on the water as quick as possible. Repairs have deteriorated, and repairs have been repaired, usually with lots of extra epoxy to make it nice and strong!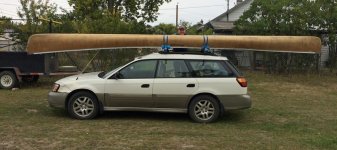 As many of you know, water in the section of the Missouri River where this canoe is in service is a little opaque at best, and often looks like chocolate milk during spring runoff. When the canoe, loaded with close to a thousand pounds of cargo encounters a rock under the surface, things bend and break. My job is to repair all the broken ribs and compromised foam core on the inside with a couple layers of kevlar cloth, and the same on the outside with s-glass. The canoe could probably use a new sheet of glass over the entire outside, but for now it will just get the repairs it needs.
For those of you who have worked with kevlar in the past, it is a pain to wet out. Once it is finally wet though, it tends to expand a bit and soak up of excess epoxy. Like many, I use peel ply, then squeegee or roller to get the cloth to lay in contact with the substrate. On the inside, there are some complex curves to get around, so darts have to be cut in the peel ply to get it to lay down. This is a pain since my epoxy covered gloves have to handle scissors. The darts are also visible in the repair.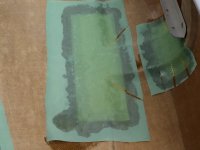 Part way through the repairs on the inside, I ran out of the regular green peel ply, I switched to this pin stripe stuff.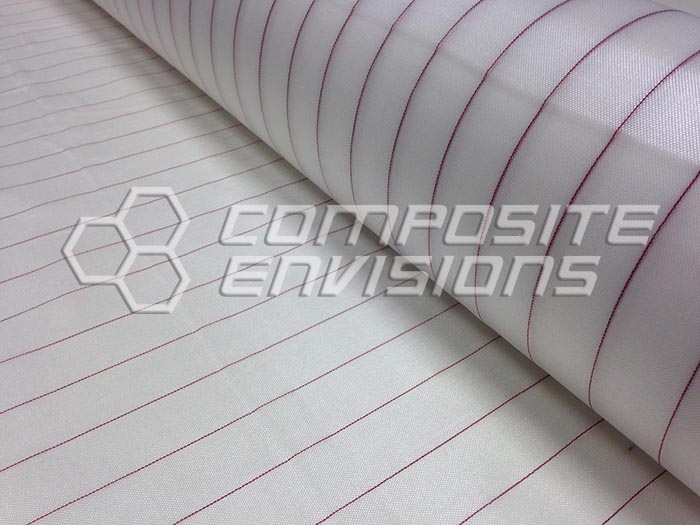 This nylon peel ply is often used for vacuum infusion. This peel ply will leave a slightly textured surface which works very well for secondary bonding. This material is a more affordable alternative to Bleeder Lease B peel ply. It will work better if you are making rigid parts because it does...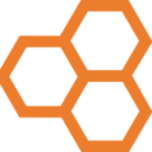 compositeenvisions.com
It was a little cheaper than the green stuff, so I thought I'd give it a try.
To my surprise, I found the new stuff is bias cut, or woven in a way to conform to the curves. Wow! I really like finding things that save time and cleanup. This new stuff seems to soak up epoxy more readily and I can see through it better to see if there are air bubbles. I really like the pin stripes since it makes measuring and cutting a straight line easy. Now, I know I can just cut all the peel ply on the bias and it would do the same thing, but why do that if I can buy it like that already?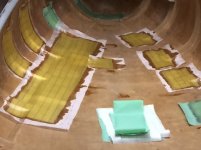 The real test is to see whether this stuff will conform to the stems for putting down skid plates. I think it will. We'll see soon enough.
Mark