After trying and failing to get a group together for the last two months, I decided that it was getting pretty late to have an opening trip. So, my son and I threw our gear in the truck and set out on a single-night outing.
I had planned to travel a new section of river, but the access point for my planned put-in had been blocked. The gate looked pretty new, so I'm guessing that the hordes of new paddlers forced the property owner's hand. He had previously allowed entry to the river through his field access drive, as long as you didn't park. Oh well, plan b.
We put in at Perkinsville and paddled down to a small island where we set up camp. We initially missed the landing, necessitating a quick upstream paddle to get back to the "top" side of the island.
The river was in flood a couple weeks ago, so a lot of the area is still soggy. There was one decent tent pad and plenty of firewood, so it was a go.
More to follow.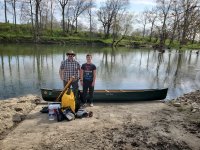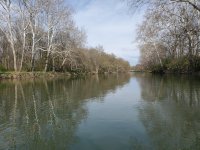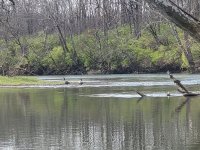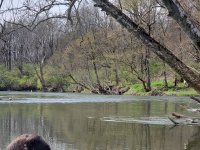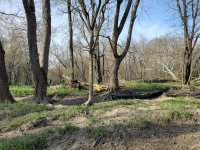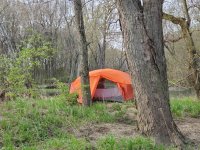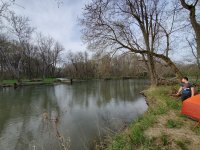 Last edited: