We did this trip in August. The NF Boise is one of the local popular whitewater rivers. With the flows down to late summer levels, the whitewater paddlers are done for the year. Then it becomes a great poling run from the bottom up.
We spent the first night staging at the confluence campground. I'ts kind of a long drive up from the valley. That's the entrance to the north fork in the far background.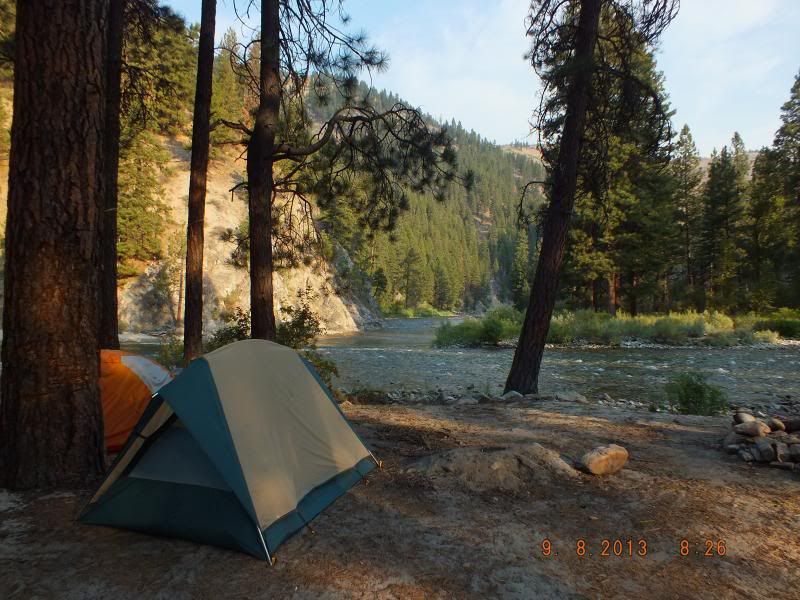 We were late in the year doing this trip, due to work demands. Water was as low as I've ever seen it - so I had to check it out before loading the canoes, to make sure it was passable. Yep - it's a go.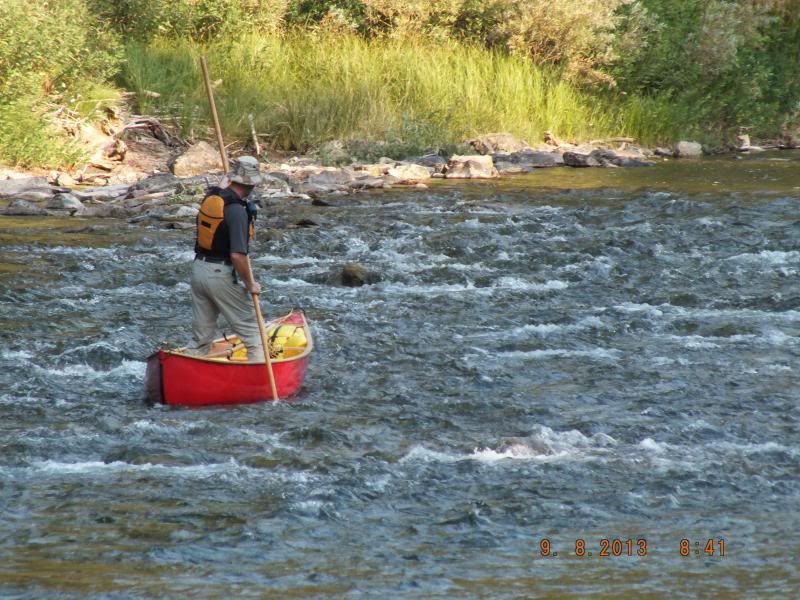 And here we go, up the river. It's a mix of easy flat and highly technical rock-gardens.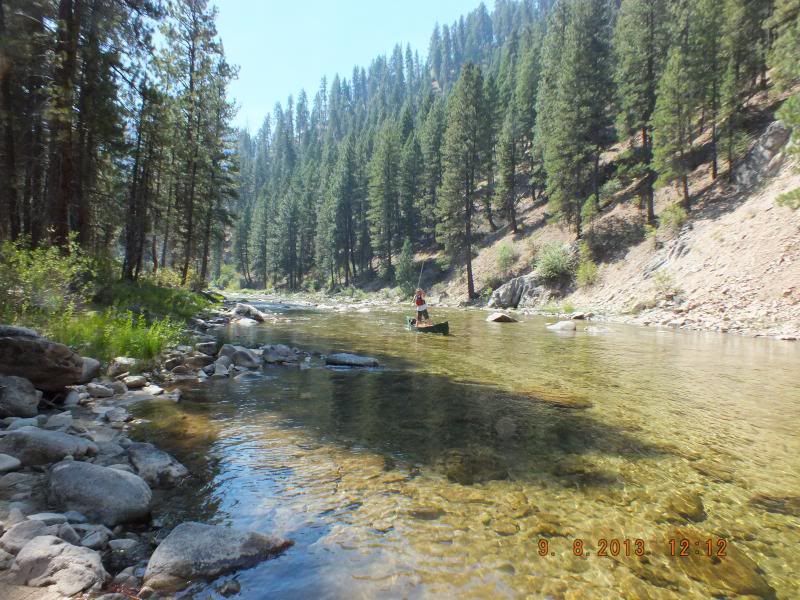 This isn't my son's first time poling - but it's his first time poling a loaded canoe and his first time on an overnight canoe trip. He did great!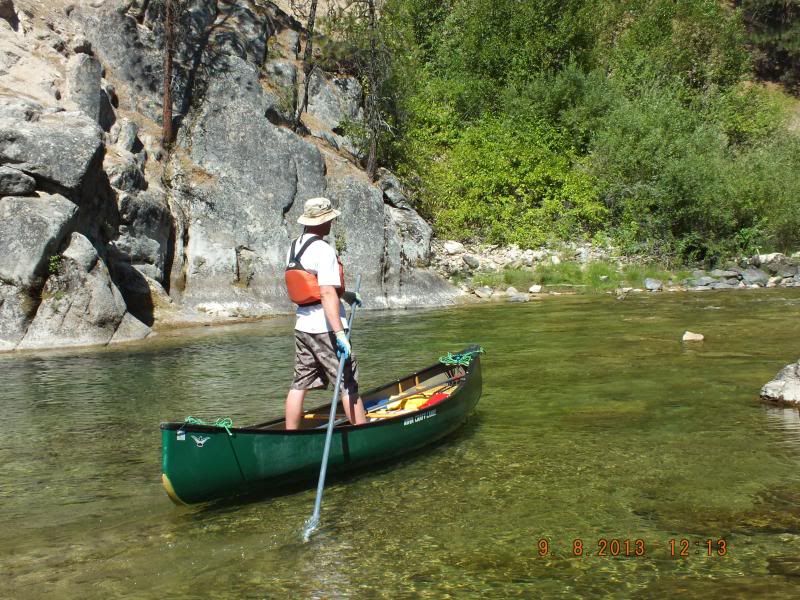 Continued...