Joined

Feb 1, 2013
Messages

3,690
Reaction score

1,160
Location
Just got back from an awesome trip with my students. I try to run a couple of trips every fall. I had to cancel the first one this year due to torrential rains that raised the rivers by over a foot. The water is still very high for the fall.
We decided to revisit the Namewaminikan River this year. I had 13 kids going, most of them greenhorns. However, they proved to be quick studies.
Paddling downstream from our departure point.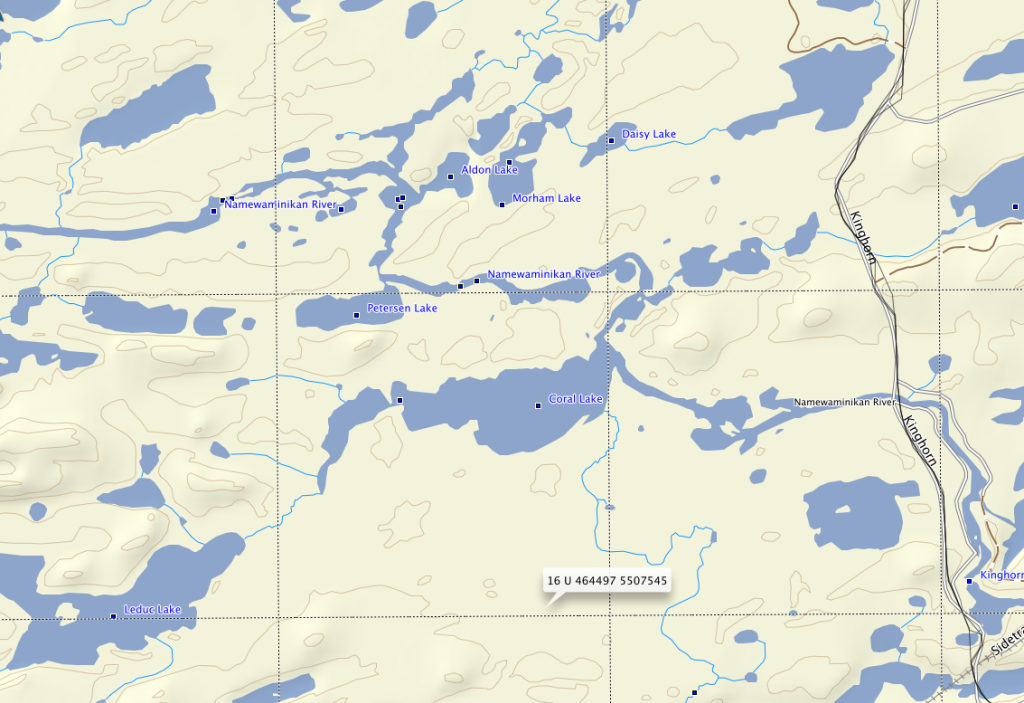 We were headed for Coral lake. Our intention was to explore the entire shoreline, looking for potential new campsites and interesting geological features. This was a very easy trip, with no ports. My real agenda was to kill time and keep them paddling as long as possible.
Coral lake
We found several potential campsites, and lots of very interesting landforms. It is a beautiful little lake!
In the old days of our club, girls were cooks and guys set the big tents and processed firewood. Today I like to make everything non-gender specific, so girls set their own tent, boys cook, etc.
Rope tents are our favorite method of putting up the 12 X 14 prospector tents. No trees need to be cut down, and it is fast. The two girls shown below were attaching the ridge rope on either end. They turned out to be very proficient tree climbers and knot tiers.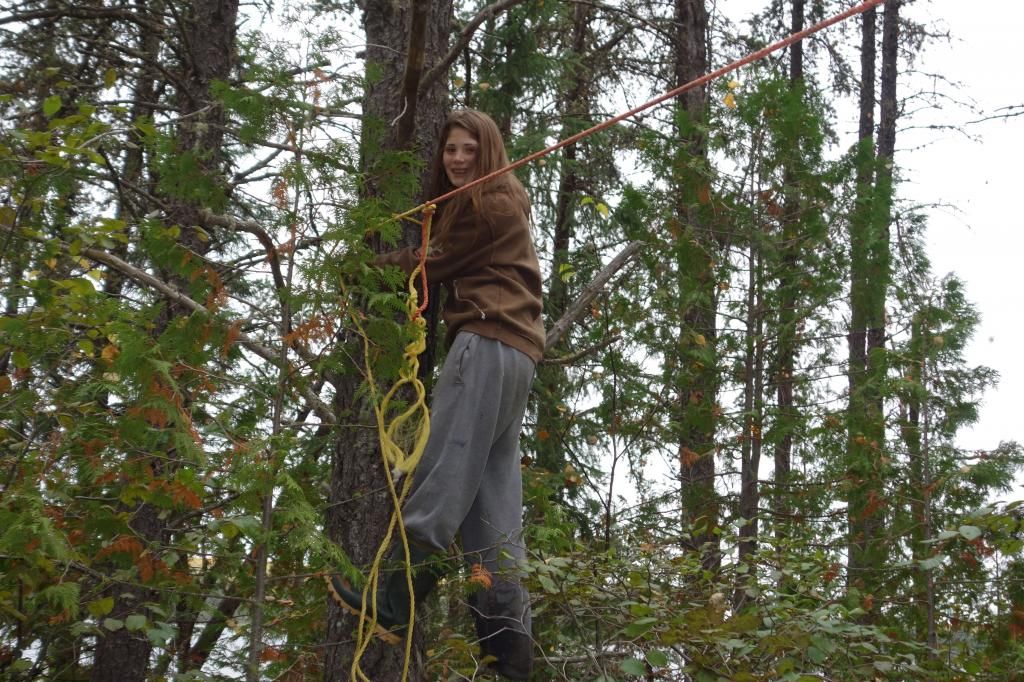 There is always a race between the boys and girls to see who can make the fastest tent and the best tent. The boys won this time, due to having some very experienced tent setters.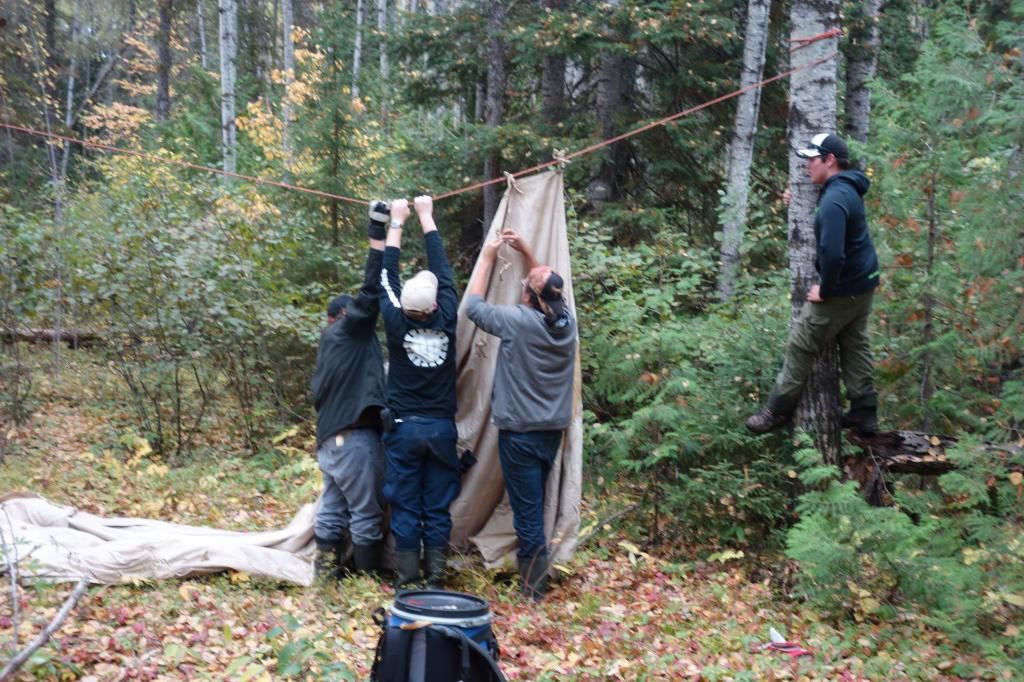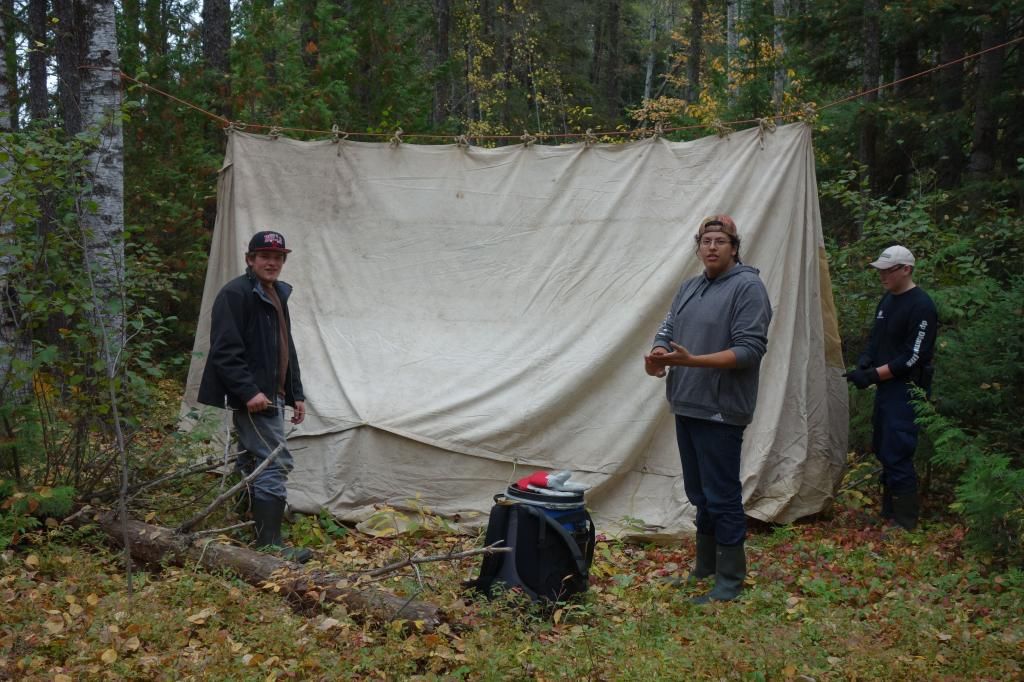 Meanwhile, back at the kitchen, the new little "peons", grade nines with no rank yet, were processing firewood. These guys worked like dogs and ate like horses. I always like to see kids eat a lot, these modern days of 14 year old kids worried about their diets is a bizarre thing.
This guy is altogether too happy!
Meanwhile, the girls were catching up.
Staff doesn't bother with all that work , we stick to the tried and true Eureka Timberline Outfitter. Unfortunately, after the Timberline has been around for decades, Eureka has discontinued it. One can get an the replacement model in the States, but it is no longer a single wall tent, there is mesh at the top. The old single wall was multipurpose, and I have used that tent in all types of weather. Bah humbug, a pox on progress.
Much loafing and hot chocolate drinking made up most of the day and night. However, despite the down time, the kids were super, very hard working and good spirited. They are really looking forward to this year's spring trip, the Marshall Lake Loop.
Last edited: