McCormick Wilderness
5-19-2012
Group Members: Kaine and Ben
Such a beautiful place. Maybe that is why it is so hard to reach its interior, especially by canoe. Where the water was deep enough it was a lot of fun with the scenery that I love. Never thought I would love to see beaver dams so much.
Baraga Creek is just that a creek. With as dry a spring and a light winter it was to shallow and boney to canoe through. It took us more than 3 hours to go less than 2 miles. Dragging and lining way more than paddling. Thankfully it was really nice and warm. Stubbing our toes, slipping around on boulders from softball sized to basketball sized was no walk in the park.
If we were more experienced we could have portaged to the Baraga Lakes. To dense for us. Than we we would have had to portaged all the way down to White Deer and Bulldog Lakes, kind of nixing our plans. We called it a day and a trip when we reached a boulder strewn section that we saw no end to.
Our turnaround point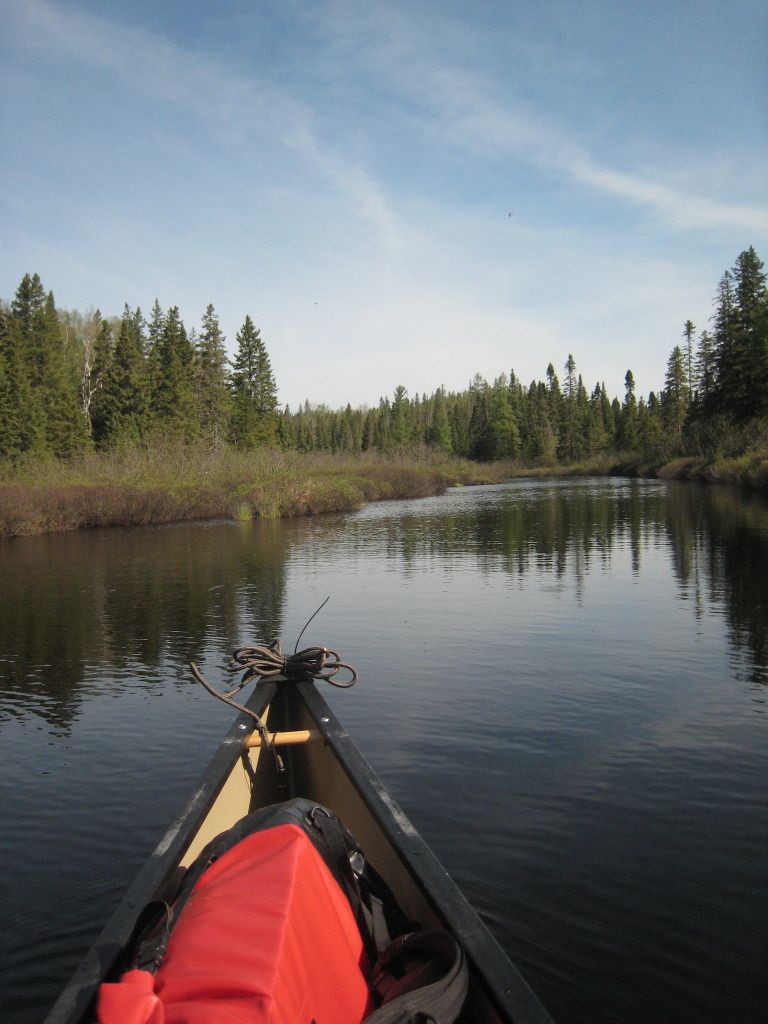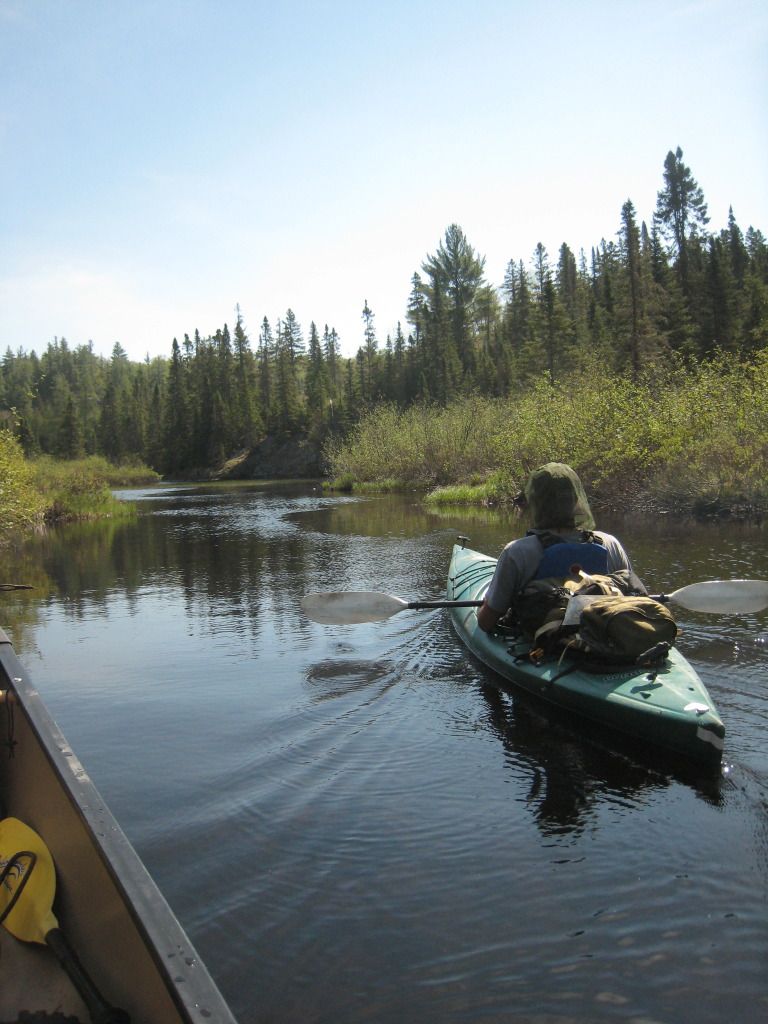 We made it out in less than 2 hours. Non the less I had a lot of fun and I am glad to have made the attempt. At least now I know as well.
A couple of lessons we learned. Mostly more research. Maybe there is a reason there are no McCormick paddling report to be found. Some sort of shoe to walk through creeks like this. I used an old pair of low hiking shoes that were pretty much wrecked to begin with. Every time I stepped back into the canoe I brought two shoes full of water with me. I needed some sort of sponge to rid the boat of the water. This has been on my list for a while but is one of those small details that all ways escapes my mind. Now on to the next lessons to be learned, oh I mean the next adventure.
Thanks Kaine