Just returned from an overnight trip with my students. Our club runs a couple of weekend trips every fall to introduce kids to canoe tripping, and prepare them for the 10 day trip in June. This was our usual first trip, down through Eaglecrest Lake, stopping at the headwaters of the Steel River. Weather on Saturday was very sketchy, with brief periods of sunshine, followed by many periods of rain, and even snow a couple of times. Temperatures were around 4 degrees Celsius.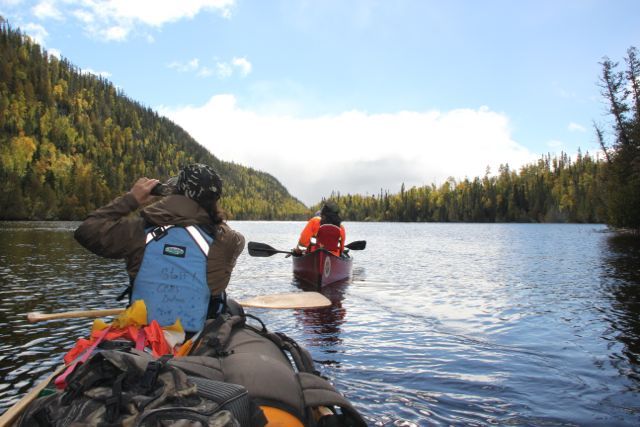 This shot was taken as we finally got underway, headed down Eaglecrest. Most of our sterns people were experienced on this trip, so we only spent about an hour instructing bow strokes.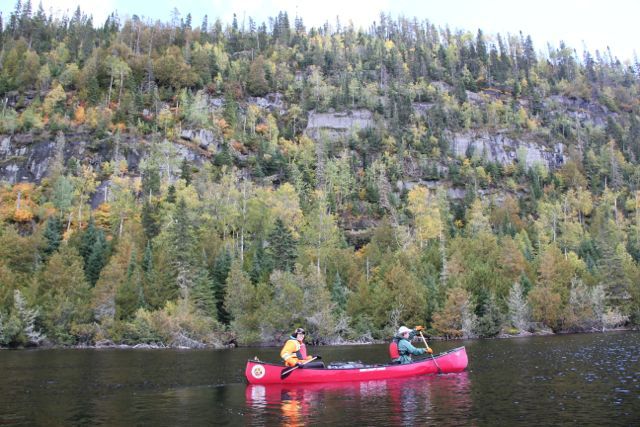 The topography in this area is really nice, lots of rolling hills as the watershed makes its way down to Lake Superior.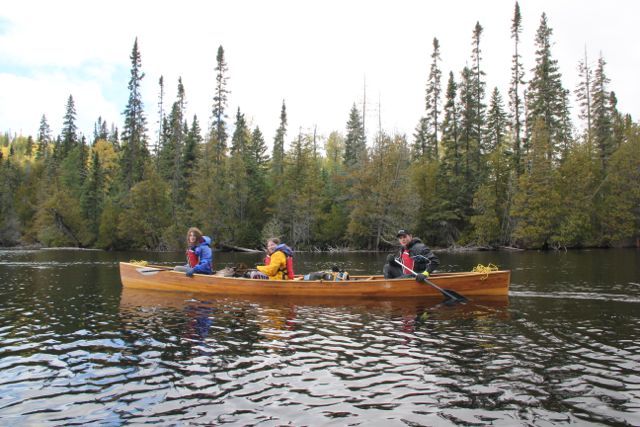 We had to pull out one of my 20 footers for this trip, as we had one student bail on us at the last minute, and I didn't feel like going solo.
The girl in the stern is a pretty good canoeist, and she had the newbie in the bow whipped into shape very quickly. Our school is a regional center, which draws kids from communities as far as 50 miles away. About half of the kids on my trips are from local First Nations communities.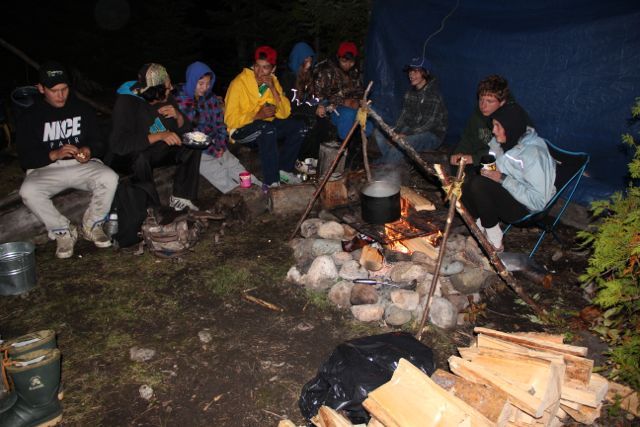 Although temperatures were cold, the kids seemed to have a great time sitting around the fire chatting. The obligatory ghost stories were told, as well as a couple of bear stories.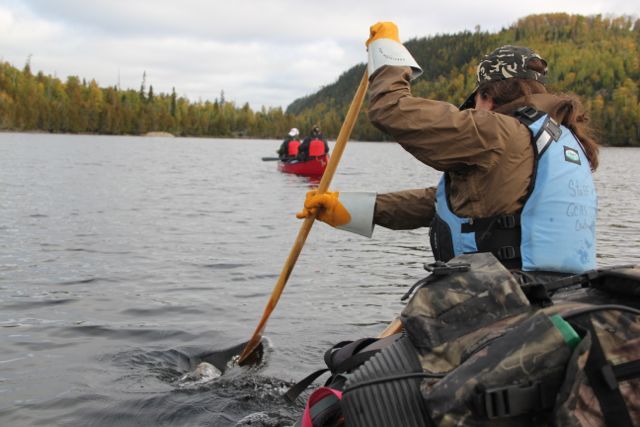 We always have to have a female chaperone on these trips. I was very fortunate to have a former student who is now a nurse accompany us. This is her second trip, and she's as tough as nails, and a very good paddler.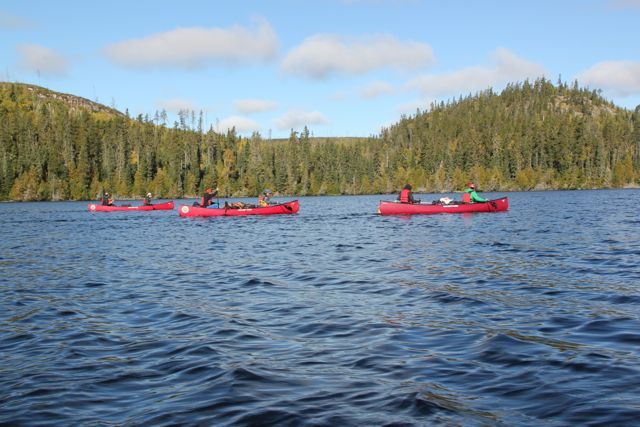 We were on our way back on the Sunday when this picture was taken. It's funny, but many of the newbies struggle on the first day. Somehow overnight, the paddling skills we tried to teach them the day before suddenly manifests. Or maybe they just want to get home early.
Don't think I'll be running another trip this fall, as moose-hunting season opens early. When the season opens, we are infested with several thousand hunters from all over North America, and I'm fearful to take a bunch of kids in the bush. It's hard enough to get them to wear rain gear, let alone hunter orange.