Sunday I went canoeing with a friend and two of my kids. We launched at the Econfina at HWY 20 and paddled upstream a bit to Sylvan Spring, then further up to Williford Spring. After playing there for a bit, we went one more bend north, then about faced and headed south of the launch to one of the springs in the Gainer Springs group. All told about 3 miles per my GPS. The kids had a blast, but unfortunately they will never know what these springs looked like when they were blue. They're all green now. It's sad really. Avoidable, too, if we but had the will to stop poisoning our environment.
First time loading two boats on the truck. Harder than one, better than driving two trucks.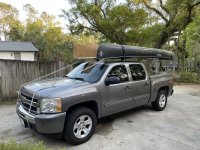 Sylvan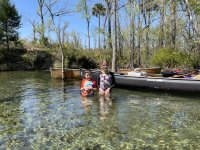 Williford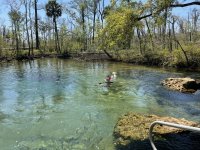 Gainer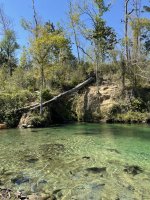 On the way back up to the launch
The track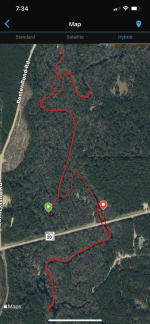 Note that this area was hammered by Hurricane Michael. The land looks nothing like the aerial, it's flattened and clear-cut as part of the recovery effort. Most is planted in pines again but it'll take decades to look right.
Last edited: