Joined

Jun 12, 2012
Messages

3,989
Reaction score

1,788
Location
I had some left over parts from the interior frame of my wall tent after I downsized it, so I came up with this little cart. Here, in a not to clear picture, I'm cutting up some galvanized conduit which I will use for the frame.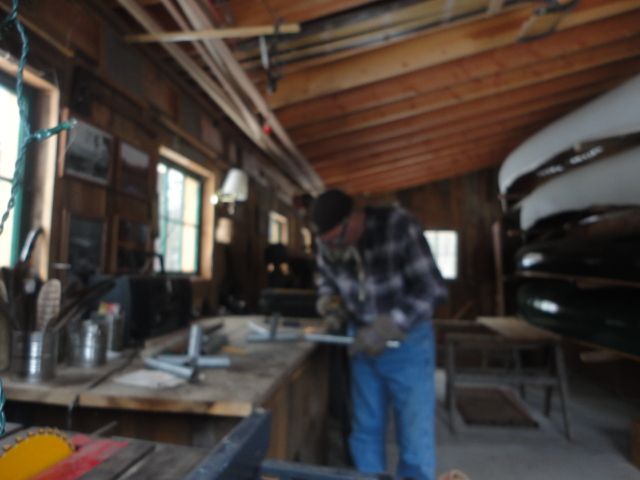 After some cutting I ended up with this frame. My son will weld it together, he just asked me to grind off the galvanized material for welding. You can see the shiny spots where it will be welded. Here's all the parts before welding.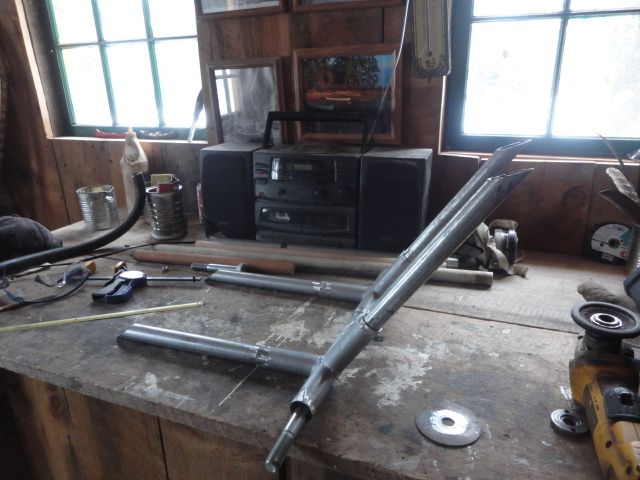 after it's welded I will add two long pieces of 2x3 pine cut down to fit and covered with leftover canvas from restoring canoes, plus a sort of "kick stand" that will level the cart for loading and then be folded up for travel, plus a couple of straps to hold the canoe on the cart.
This should be finished before ice out, so I'm looking forward to exploring a couple of new places close to home that required a long walk to get into.
It's not all that heavy, it doesn't fold up, but this is for day trips around home, not for tripping. I could never look at a cart all day in my canoe on the trail, but that's just me.
no kickstand yet, but everything else is done. It weighs 23lbs, but it is not only heavy enough to carry a canoe, it will be used to haul deer out of the woods via logging roads here where I live. I just need to devise some sort of frame with a turkey wire bed to lay a deer on.
Welded with the pine boards bolted on-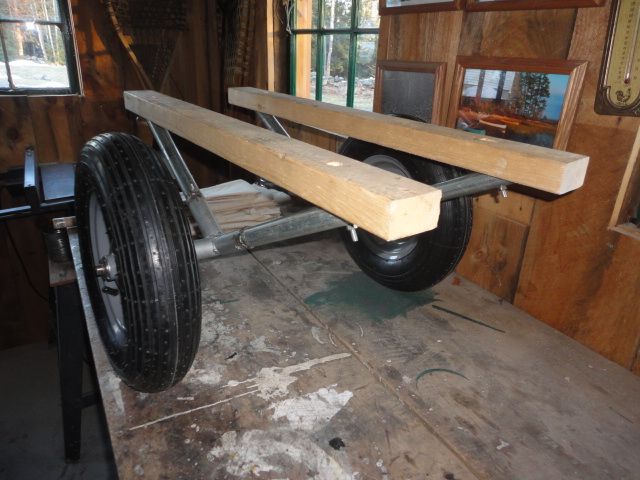 Pine boards being covered with canvas left over from canoe work-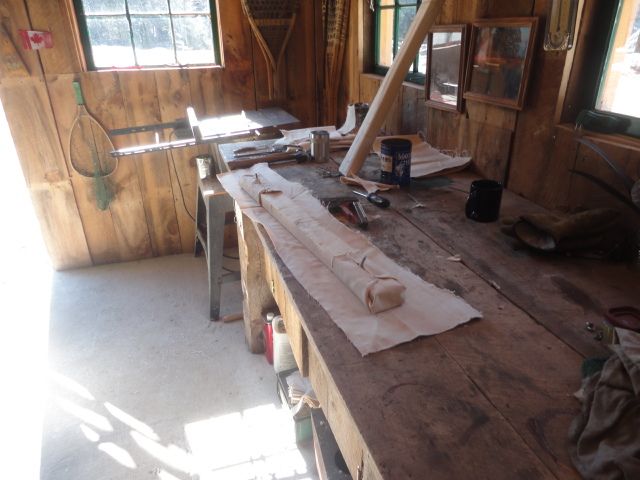 Painted green like my canoes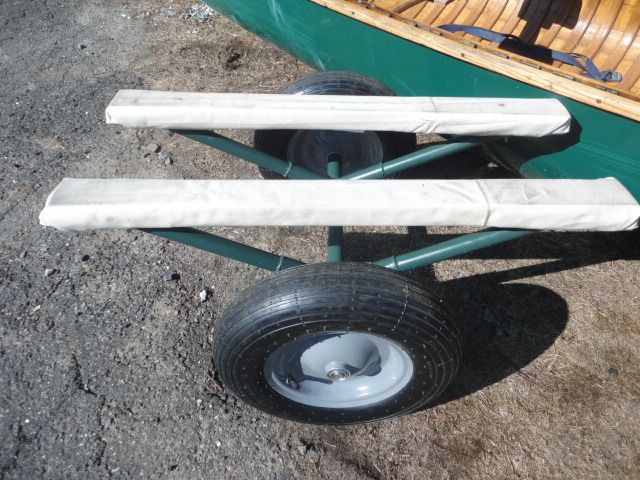 Under a Chestnut Pal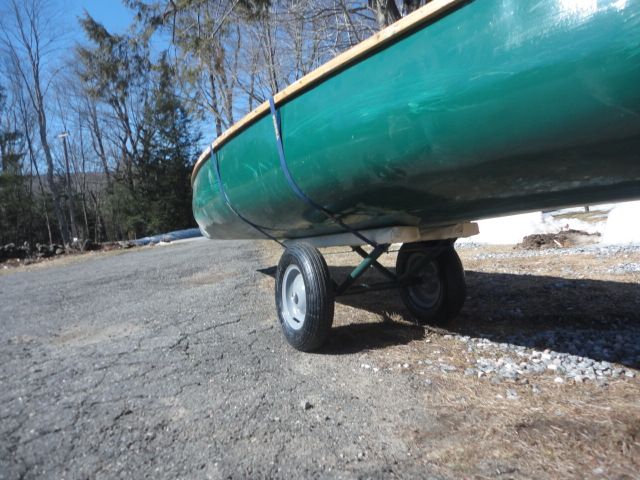 Last edited: