Joined

Jun 12, 2012
Messages

3,962
Reaction score

1,708
Location
Here is a short TR on a trip I did in August of 2010 solo. I had just retired from my job of 35 years and the boys gave me a fist full of sweaty cash as a send off, so I quickly planned my trip out to Woodland Caribou Provincial Park while the money was burning a hole in my pocket.
I picked up my permits in Red Lake, along with my fishing license and some post cards. I sent one to the boys who payed for my trip, a nice sunset with a canoe in it. At the Red Lake post office I approached the window for stamps and almost bumped into a nice first nations person. I stepped back and motioned him ahead, saying "good ahead, you where here first" ....he just smiled and stepped forward. I still can't believe I said that
I used the WCPP Canoe Route Map for planning ahead of the trip, and I ended up having to back track to Ear Falls south of Red Lake for some Topo's of my route cause they where out at the office. I asked about Harlan ( Harlan of Red Lake Outfitters) and they said he had been in earlier, but would probably be hard to find now.
My route was to start at Leano Lake and I arrived there the next morning after a good nights sleep in the back of my truck down some old logging road on the way in.
As I was walking my gear down to Leano Lake from the parking lot, I ran into of all people, Harlan. He was with a client for a day trip and we had a great meeting. He showed me some great campsites and some good fishing spots on his map. I took advantage of both bits of information.
My first campsite was on Bunny Lake which Harlan said had a nice flat bed of moss out back for a tent spot. Out front the lake was quiet and peaceful that night.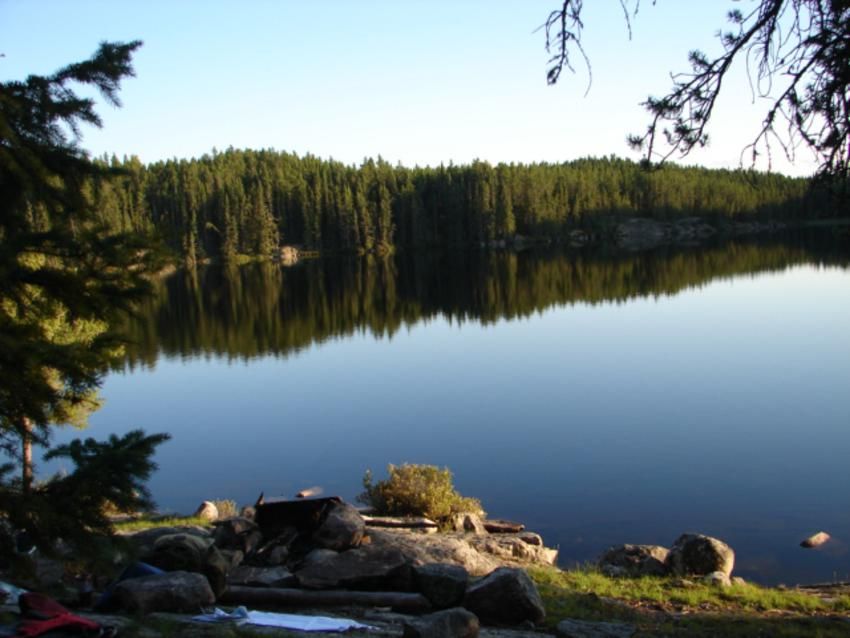 It wasn't long before the canoe was empty, tent set up and dinner cooking.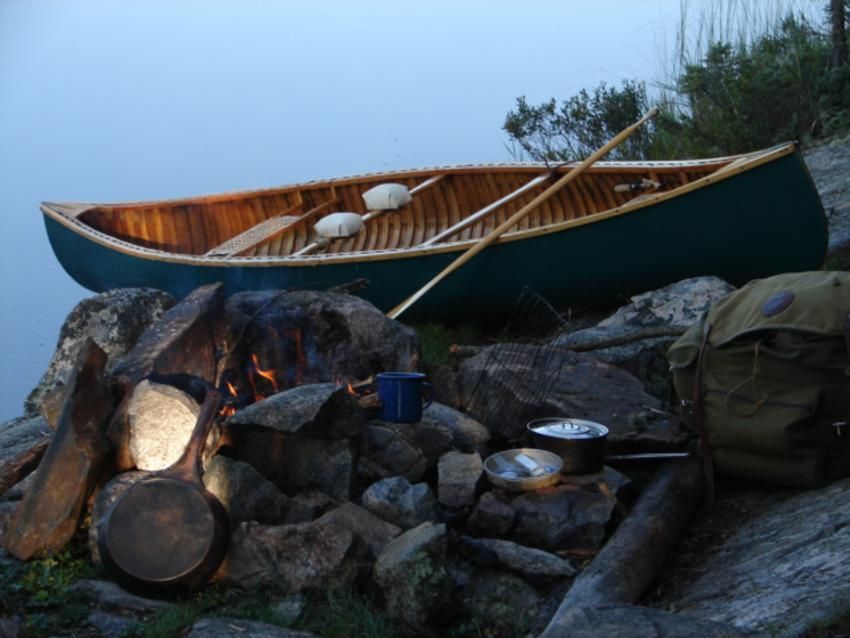 After dinner I skipped my evening paddle, the long ride out from the east coast and the excitement had taken it's toll, time to test out that bed of moss under my Timberline tent.
The next morning I enjoyed a really beautiful view while I cooked my breakfast, one of many to come.
From Bunny Lake my route headed N/W through Mexican Hat Lake and on up to Hansen Lake, passing many falls, streams and small lakes along the way. Sorry about this picture showing twice.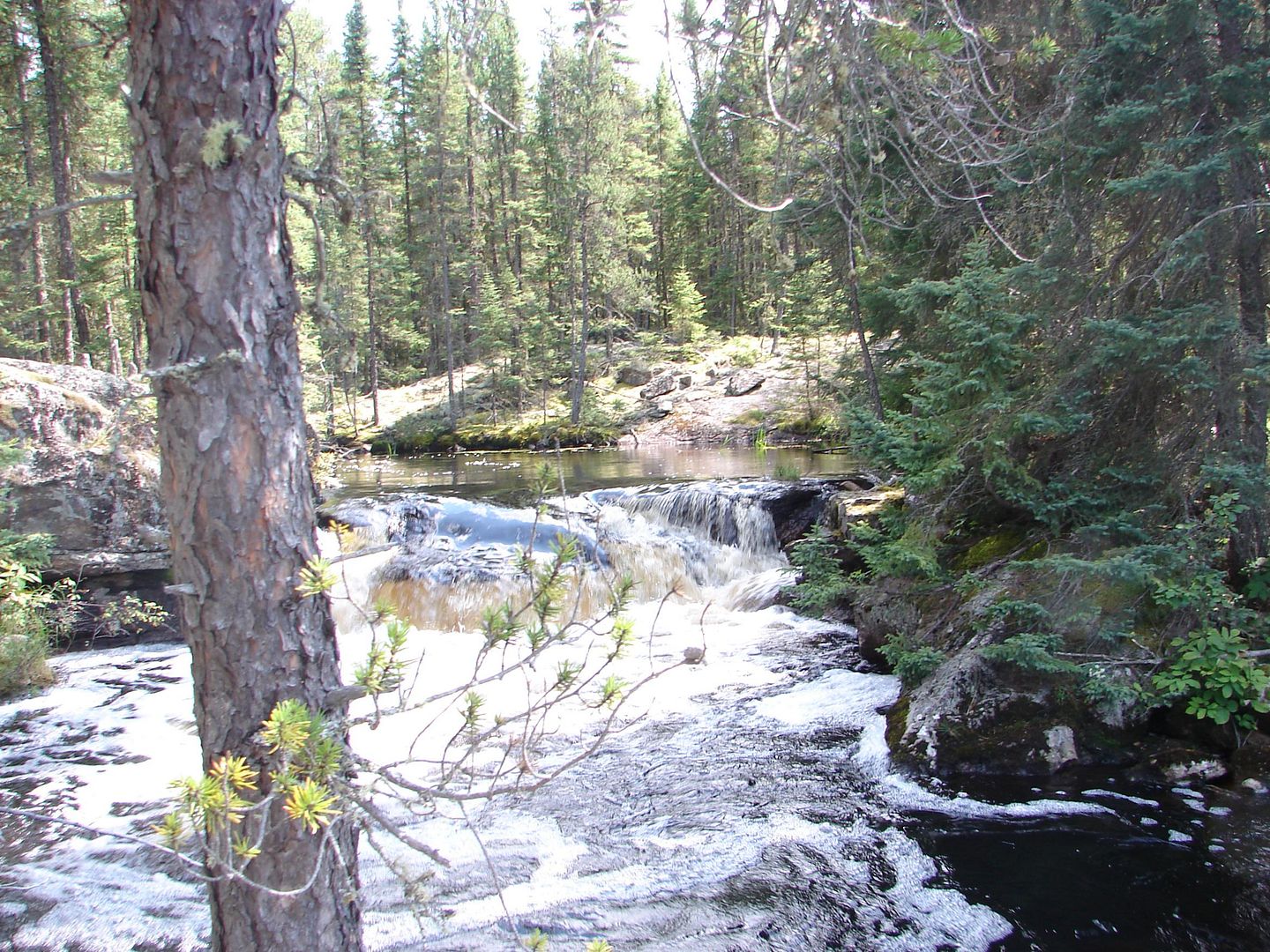 I took advantage of Harlans advice and enjoyed more than one fish dinner in my cold handle frying pan over a fire.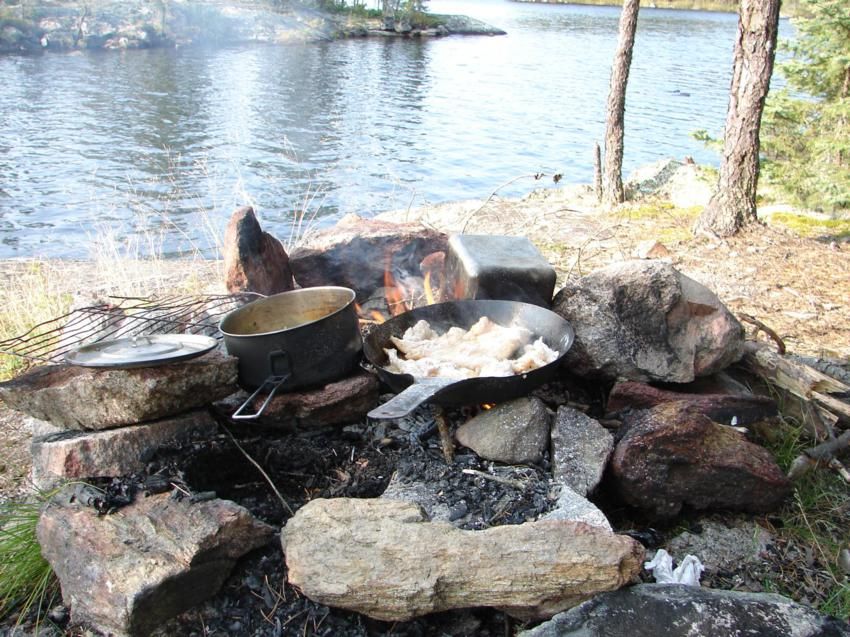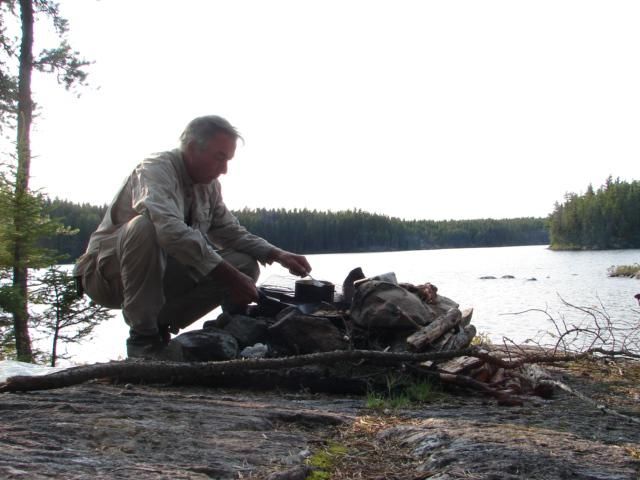 Here a stream suddenly drops off a ledge into a 20 foot falls, tough portage but a really beautiful spot.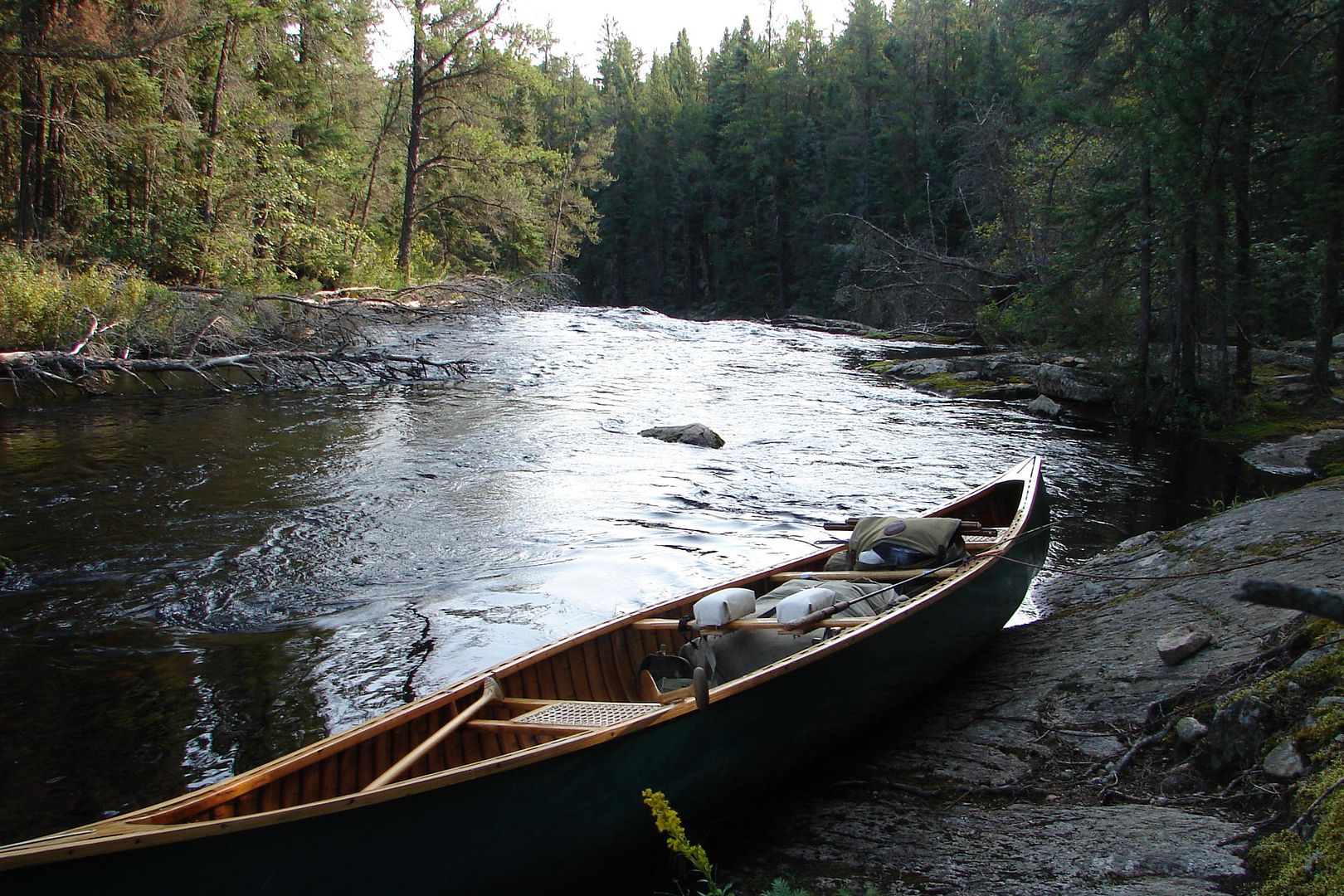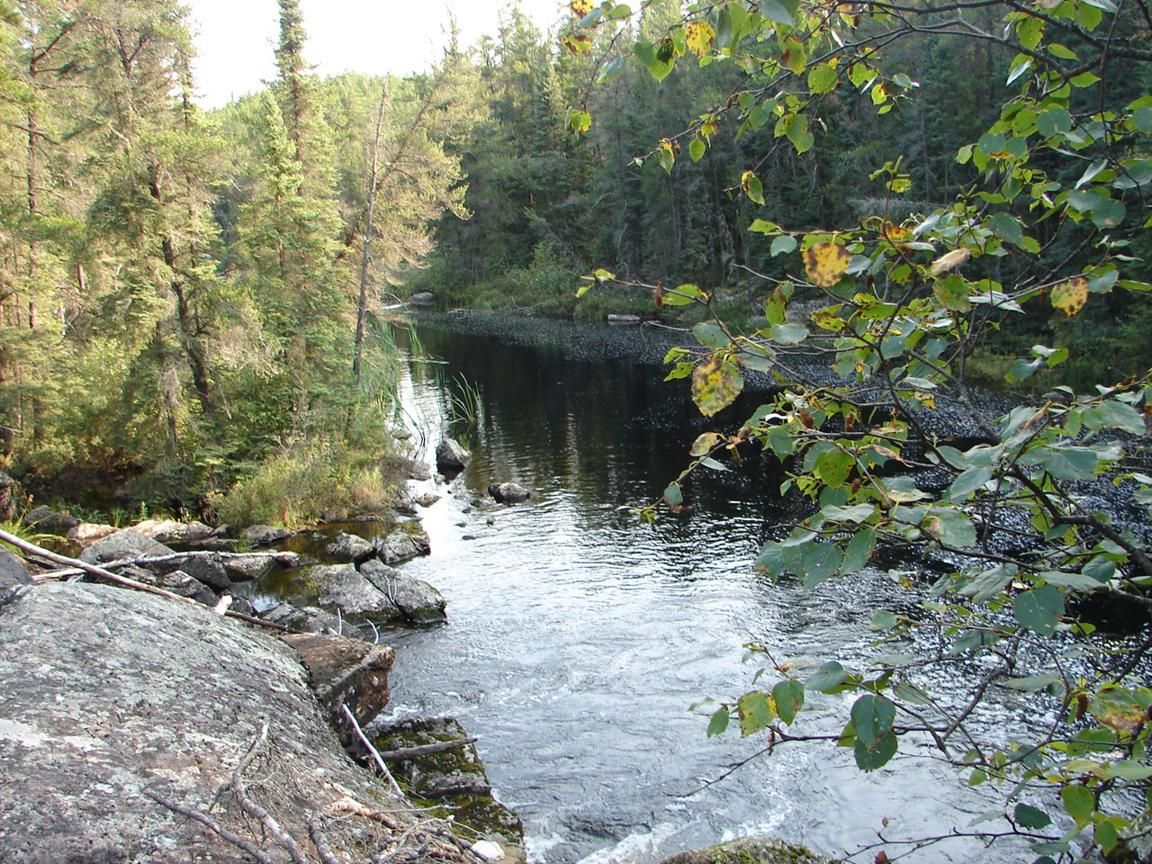 Here I'm on the portage that leads into Mexican Hat Lake, a long beautiful portage.
Sitting off the portage in Mexican hat Lake
Another portage, 55 in 12 days
Another small stream between small lakes.
Another bed of moss, this one on a rarely used campsite on Glenn Lake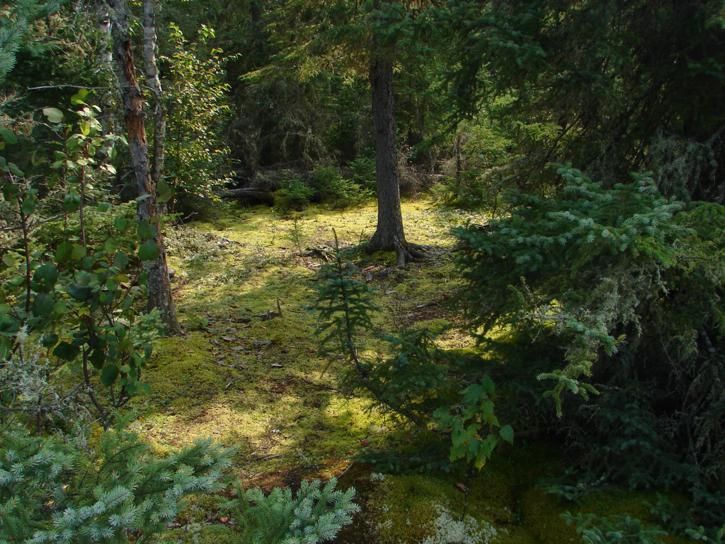 Room with a view, Glenn Lake
Cooking dinner at Glenn Lake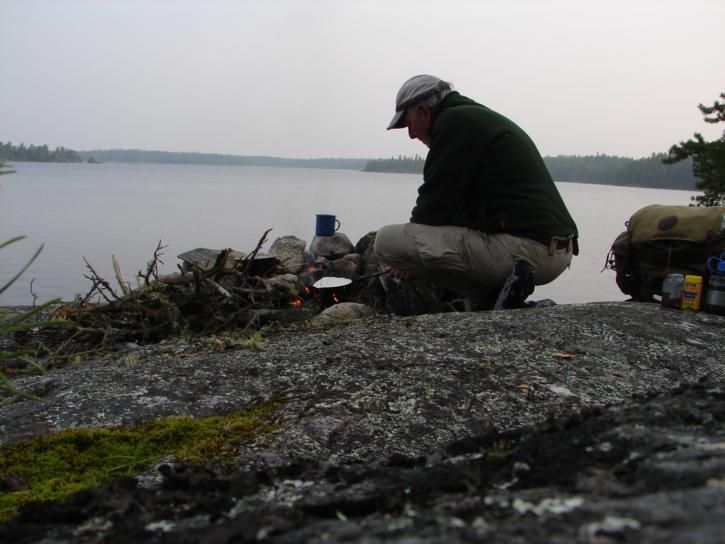 Between Glenn and Hansen Lakes is a chute that can be run, but not this day. I managed to sneak up to the sweeper and get out just above it. It was a tricky portage.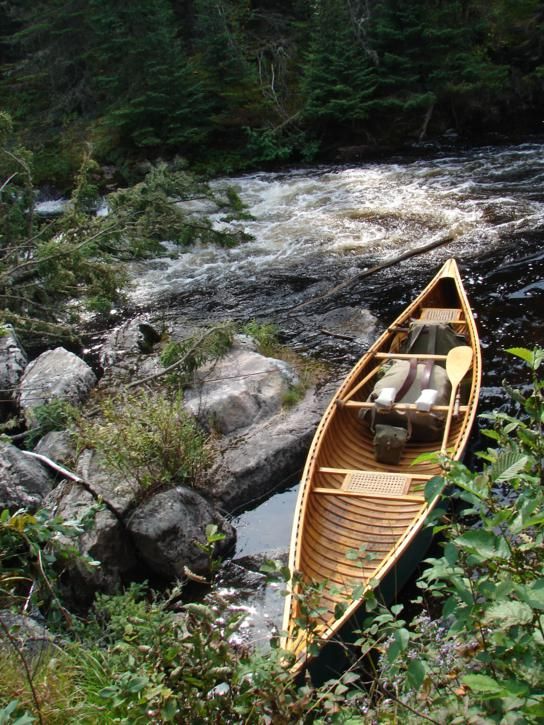 Out of Hansen and on my way towards Wrist Lake I surprised this Moose in a small un-named lake. I preferred not to bother him, but he was very wary and hauled ass as soon as he noticed my presence.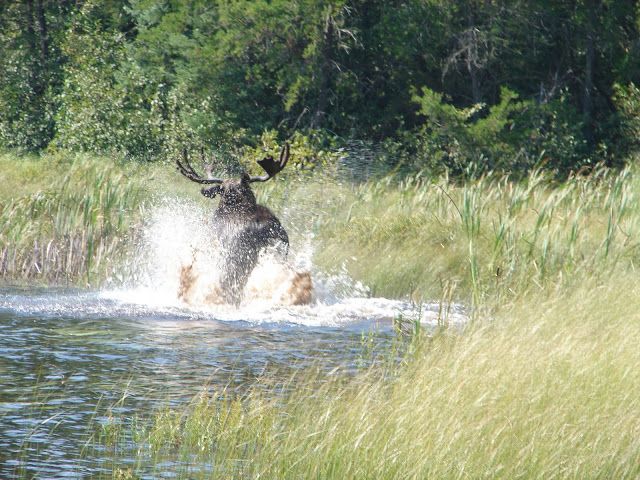 These small lakes offer a real sense of being out there alone, cruising quietly along the shore you would think the place is loaded with wildlife, yet you seldom see or hear anything in August so seeing that moose was special.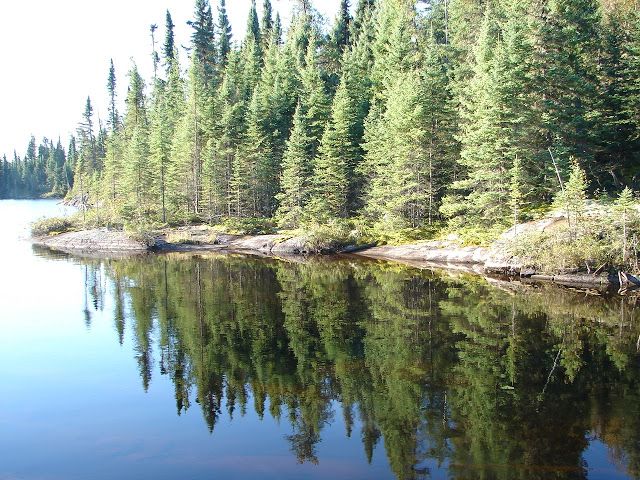 I liked to sit quietly along some shore and scan the banks for wildlife and just enjoy the solitude. One evening I watched a bear across from my campsite inspect a beaver lodge in the fading sunlight.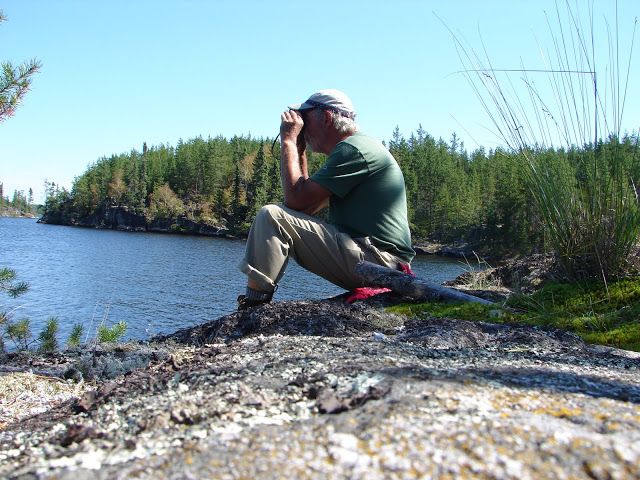 Some say you need a "solo" canoe if you paddle by yourself. I do just fine with my tandem 16' Chestnut Pal
When I got to Wrist Lake the weather changed and I was wind bound for 2 days. I could sneak my along some islands, but when I rounded the point in this picture, for my dash to the portage a mile away, I was turned back every time.
Letting my canoe dry out after 2 days of rain.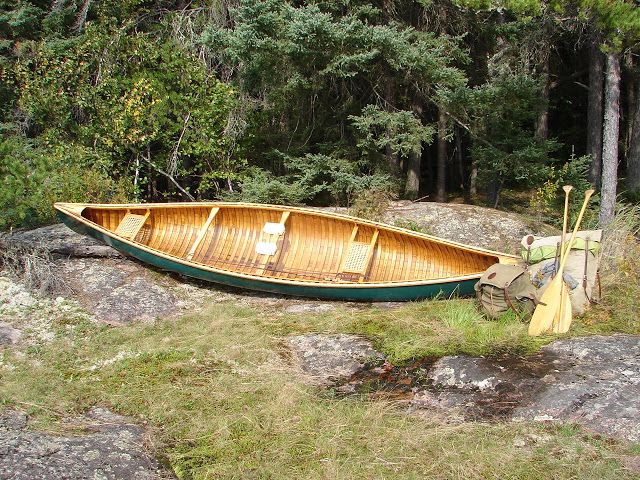 Some of the take outs where tough, steep inclines took alot out me.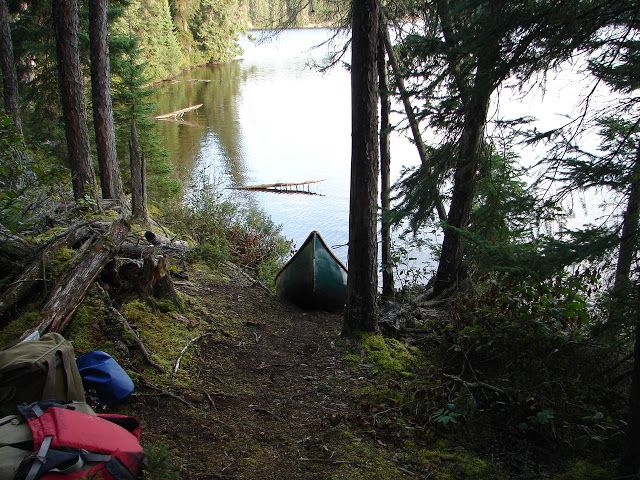 Finishing up my trip, doing the Duluth Pack "stuff one more item in dance", being alone you can dress this way, tall boots, faded 20 year old bathing suit, no shave...ahhhh going solo!
My last campsite on Paull Lake. 12 days I saw 2 canoes, I went 7 days without seeing anyone. Nice trip and I'm going back this August.