Joined

Jul 25, 2012
Messages

838
Reaction score

3
I was checking out gear on the internet the other day and I ran across the Wetterlings Forester's Axe. Intriguing idea; a very much smaller axe than what I normally use, but still an axe and not a hatchet. Depending on who is doing the review the head is somewhere around a pound and a half. The length is listed as 24", mine measures at 23 1/2".
The feature that caught my eye was the curved cutout for your finger when holding the head up close for fine work.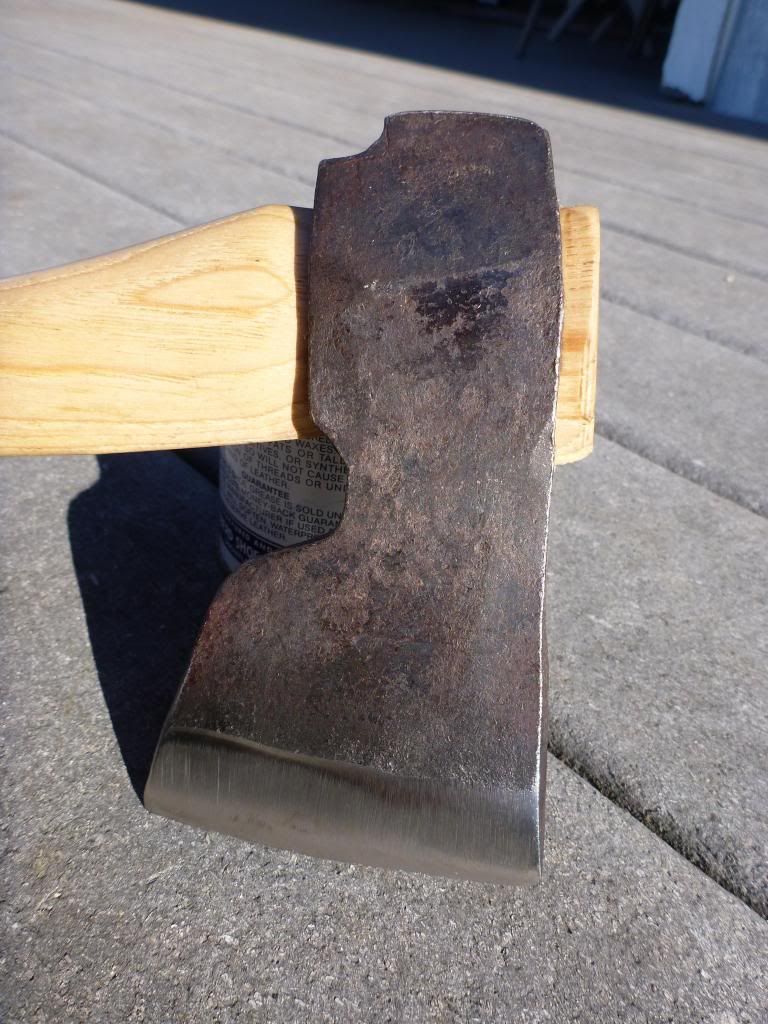 I tried a little fine work and I did see how gripping it up closer would be an advantage.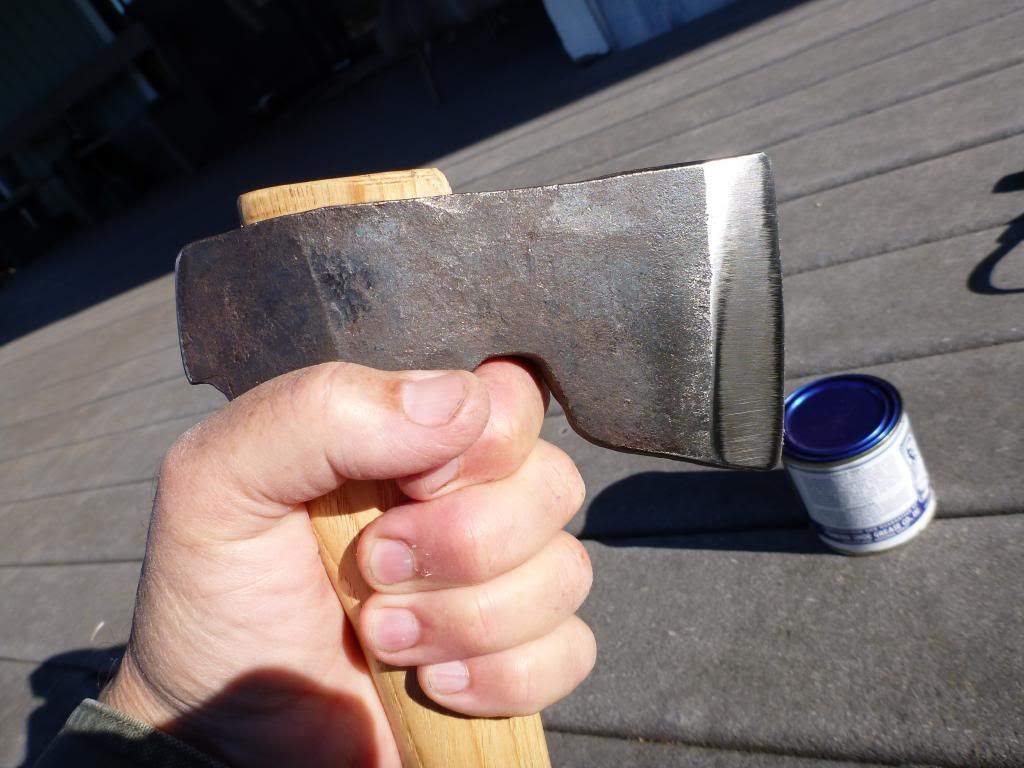 On the Wetterlings web site they have a video of how the axe heads are made by hand in a massive press. Not a job that would allow much day-dreaming.
The axe handle has no steel wedges in it and is allowed to extend past the head just a little bit; as you can see it flairs out and acts, I would guess, to help hold the head on. I believe the next time I replace an axe handle I'll try it their way.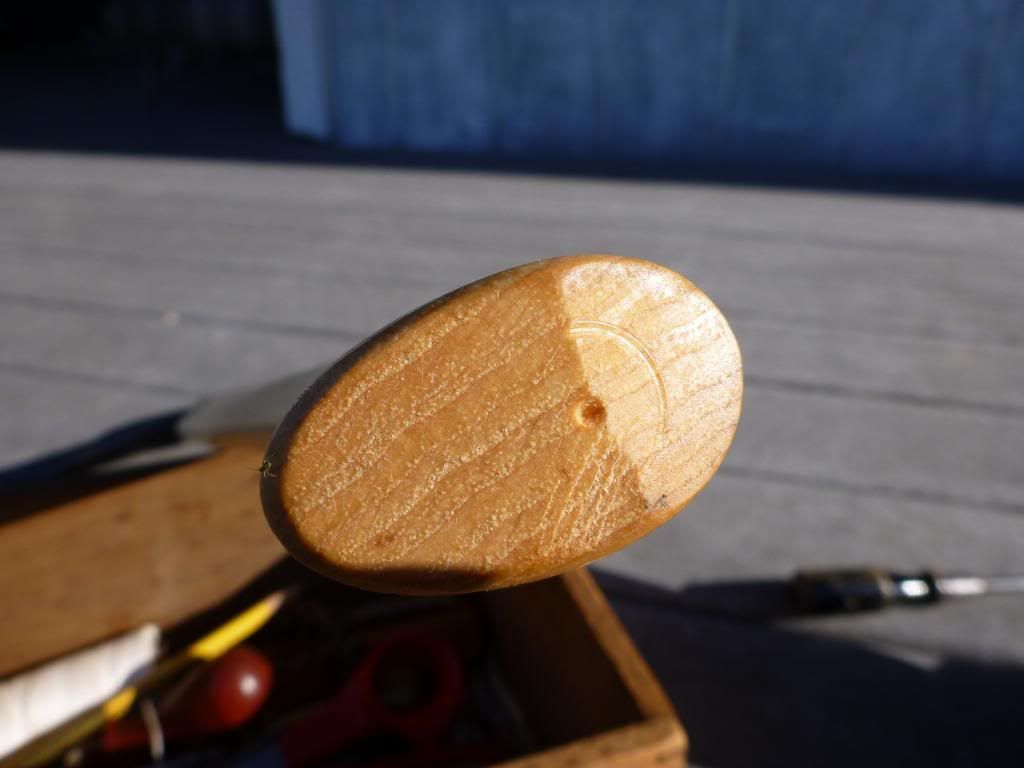 The grain in the handle is darn good, not prefect, but for a production axe better than most.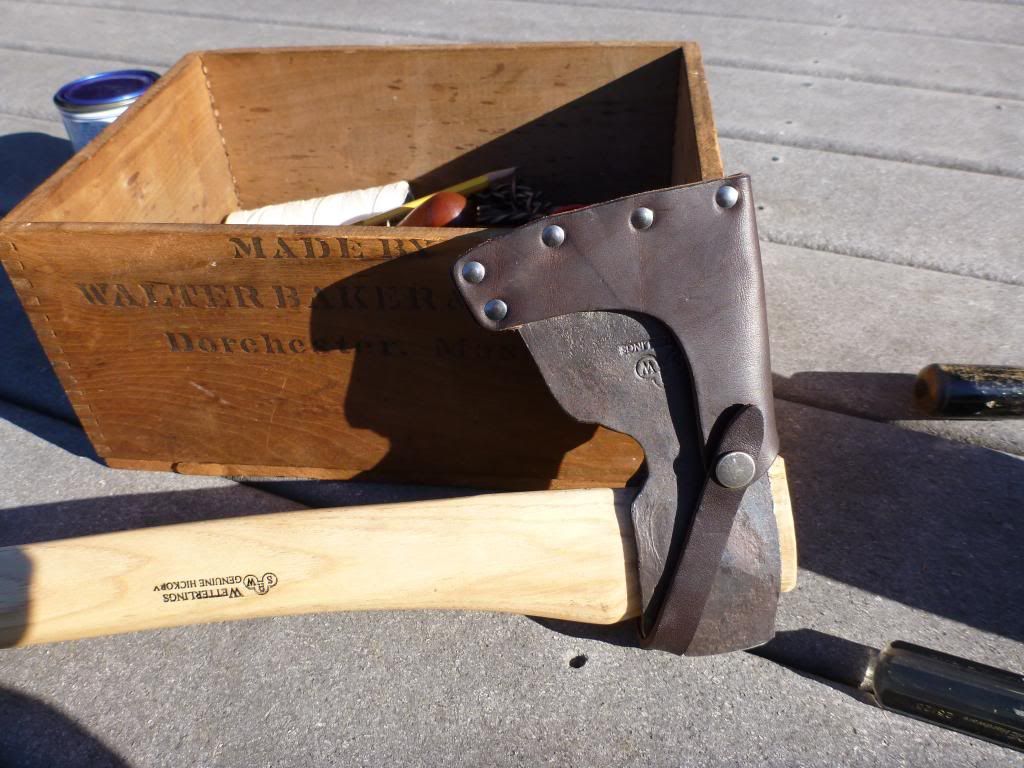 The axe comes with a sheath, it's workable but a little lacking in my opinion. Maybe the guy who designed it spent too much time at the beach looking at the gals in bikinis (if such a thing is possible) it covers what's necessary but no more than that, pretty much like the famous swimsuit.
Given that I really try to avoid getting cut, I made one on my own. Since everything is so small I couldn't use the boot lace closure that I normally use, so snaps it is.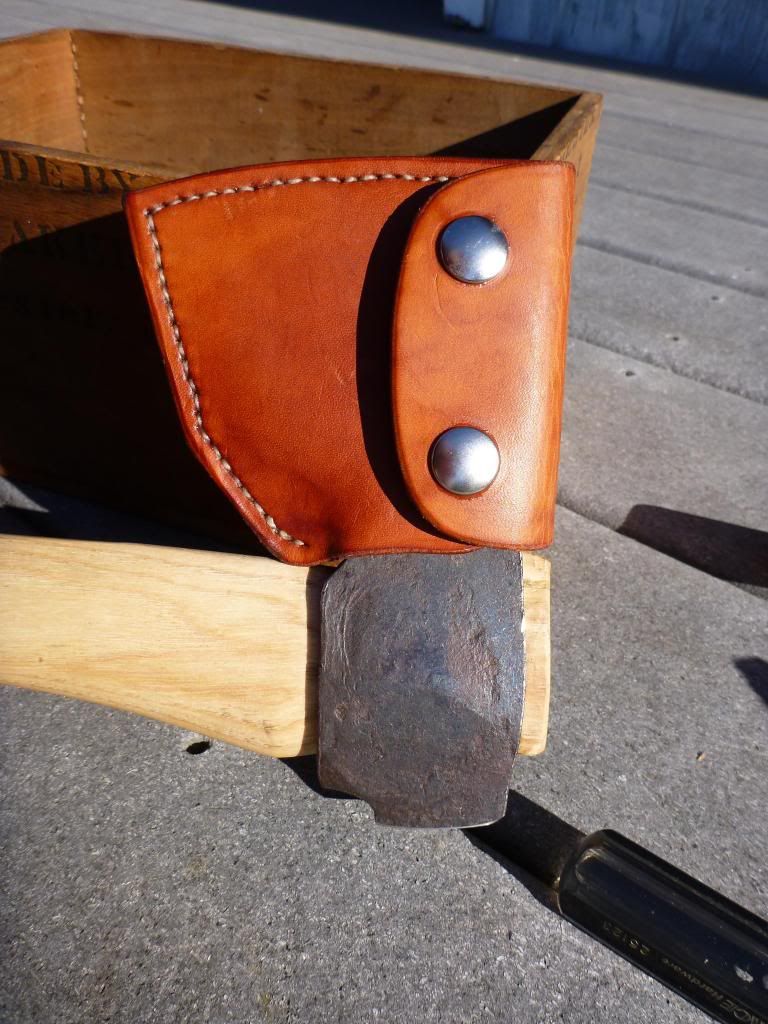 I did read all the reviews, but until I could hold it and see how it was to chop with it just didn't sink in how darn small the axe is; for me anyway too small.
I did give it a good testing and can report that it cuts very well: not that I expected it to come loose, but the head is still tight on the handle. For me though about a 28" handle ought to be just about prefect. It's too bad, it fits inside my larger camping box.
Best Wishes, Rob