A plan has come together here in Humboldt !
Last night,Seven members of our local wood workers club, joined me to start the Construction of a canoe.
The canoe is a modified Arkansas Traveler, originally designed by Henry Rushton.
For those that know me, hang on to your seat ! This build will be Stapleless, unless I can't stand it any more, in which case, we will Graduate to using staples !
The inner tube clamps I made awhile back, are working AWESOME ! I also added some 1/4" OD plastic tubing to the L- brackets. They help protect the coves on the strips.
Here's some pics.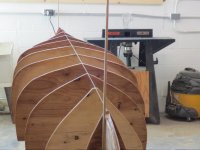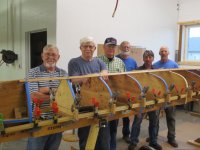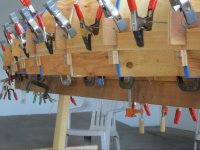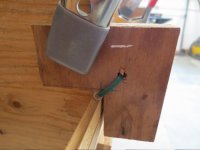 The hope is to raffle this canoe,when finished, to help support our Club !
Jim
​​​​​​​