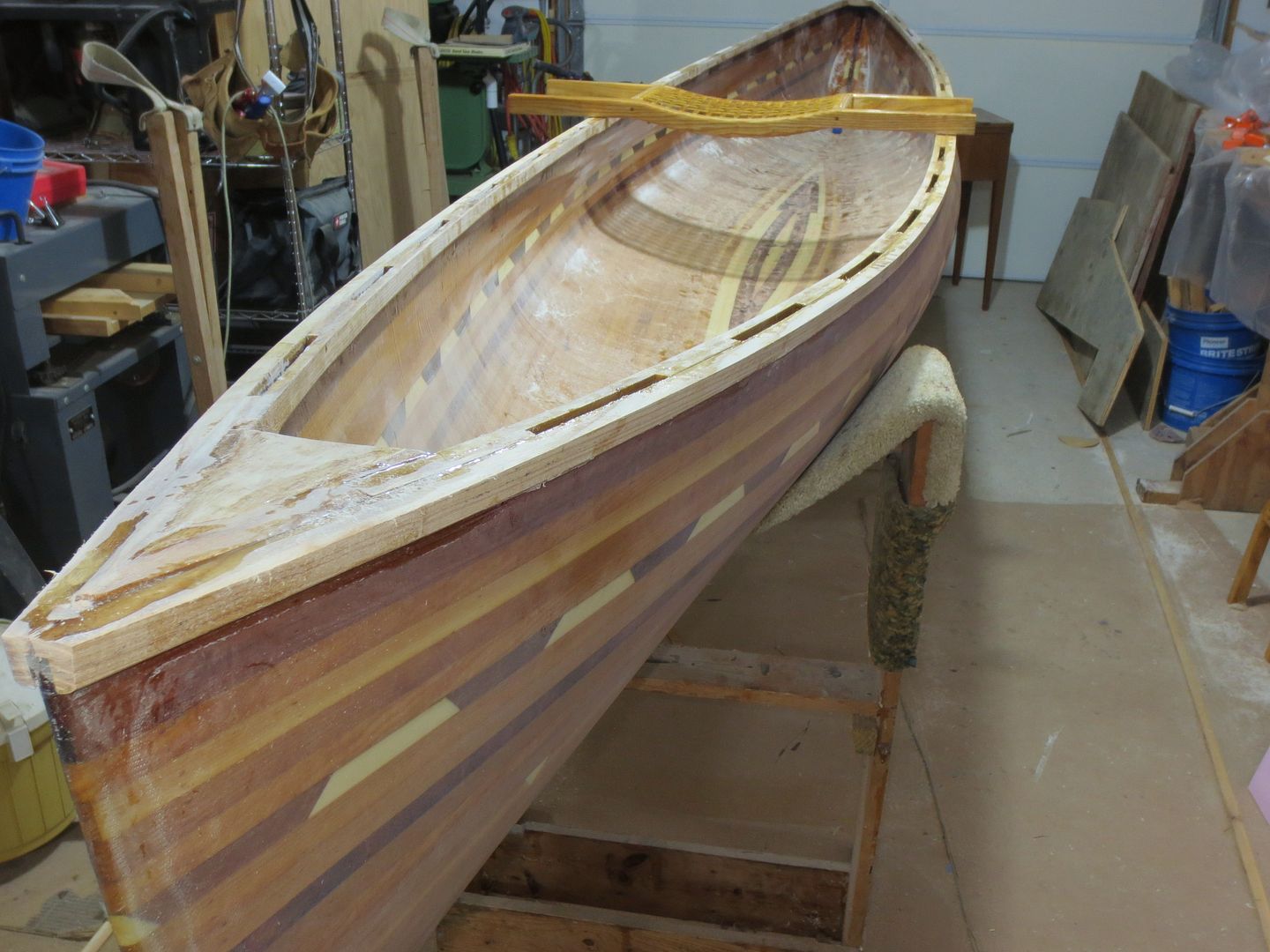 That statement is not entirely true ! I use screws and Filled Epoxy for the inwhales, and the Outwhales are glued with just Filled Epoxy.
By Filled Epoxy I mean mixed epoxy, that I add Cab-O-sil, ground fiberglass, and wood flour to thicken and color the Epoxy for gluing.
The Clamps at the decks are aided by Dragons Teeth. The Teeth are wrapped with packing tape to prevent sticking when in real use.
This makes it easy to hold the Outwhales tight to the hull and deck.
Jim
Last edited: