Joined

Jun 12, 2012
Messages

3,989
Reaction score

1,788
Location
Here is another trip report from LaVerendrye, hopefully this helps pass some time for you while we wait for the water to turn back to liquid.
I believe we did this trip in August of 07, my friend from Quebec and member of this website, Gerald, and myself. We did this trip or parts of it twice and it's hard to remember all the details correctly. I do remember how nice the route was though, portaging up a stream as we headed for Lac Kondiaronk.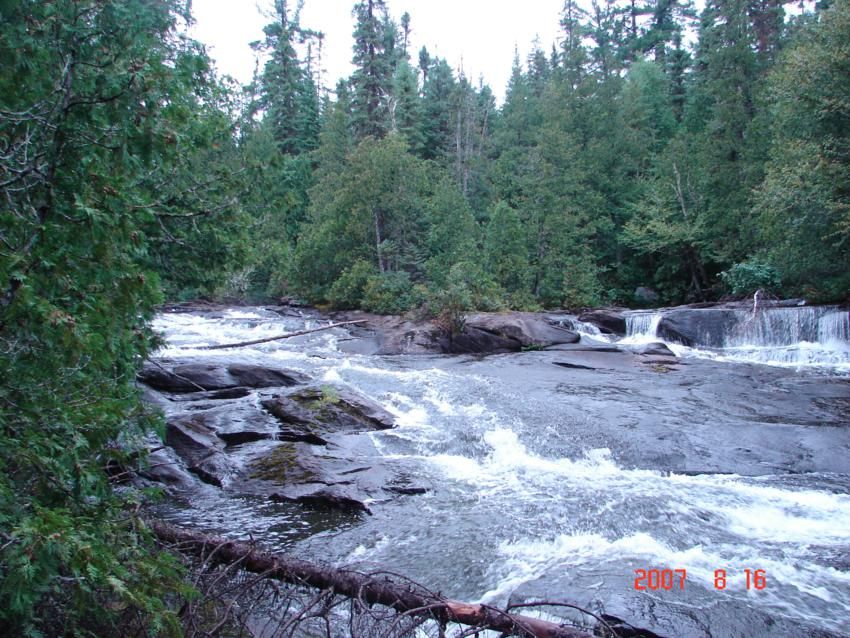 Geralds Mad River Traveler and my Wenona Argosy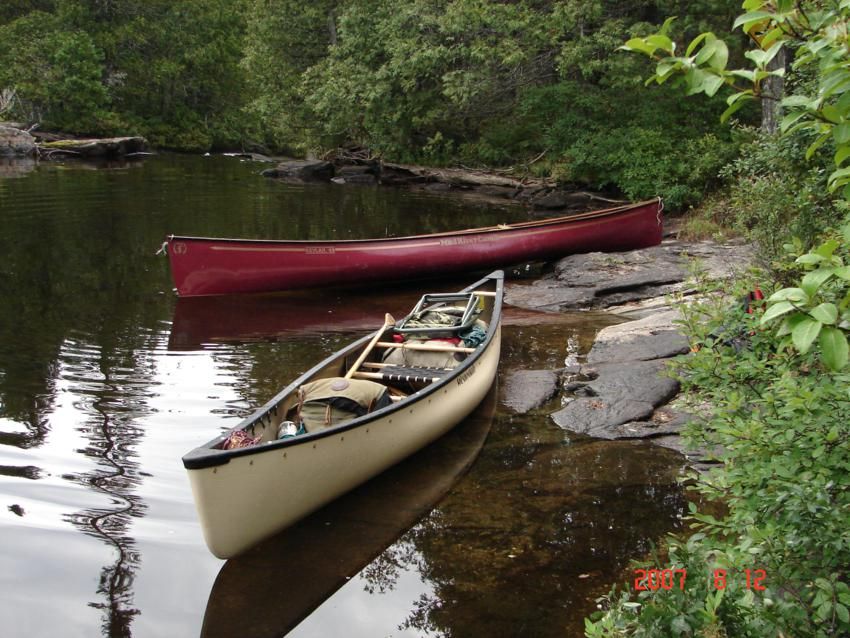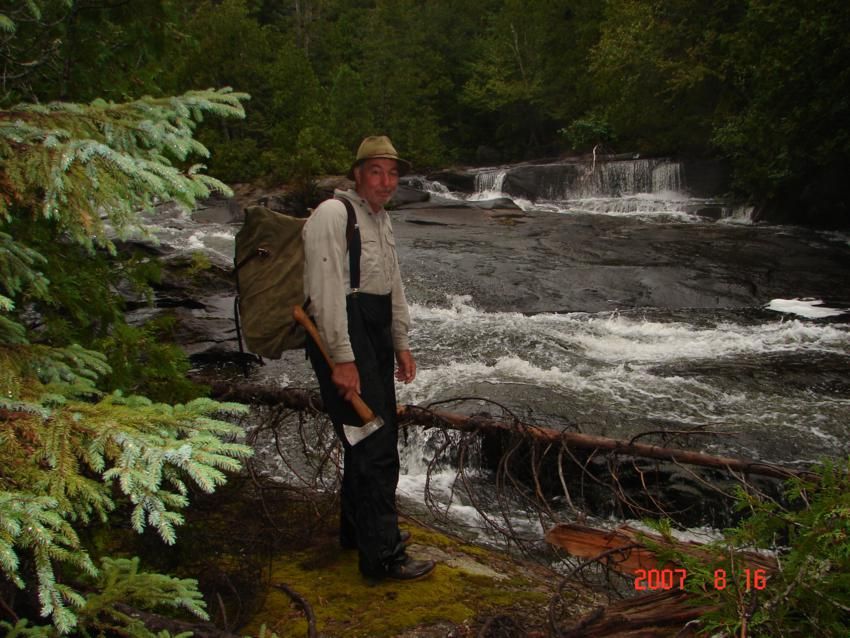 We camped on a nice sandy beach on Lac Barker after getting caught in some rain.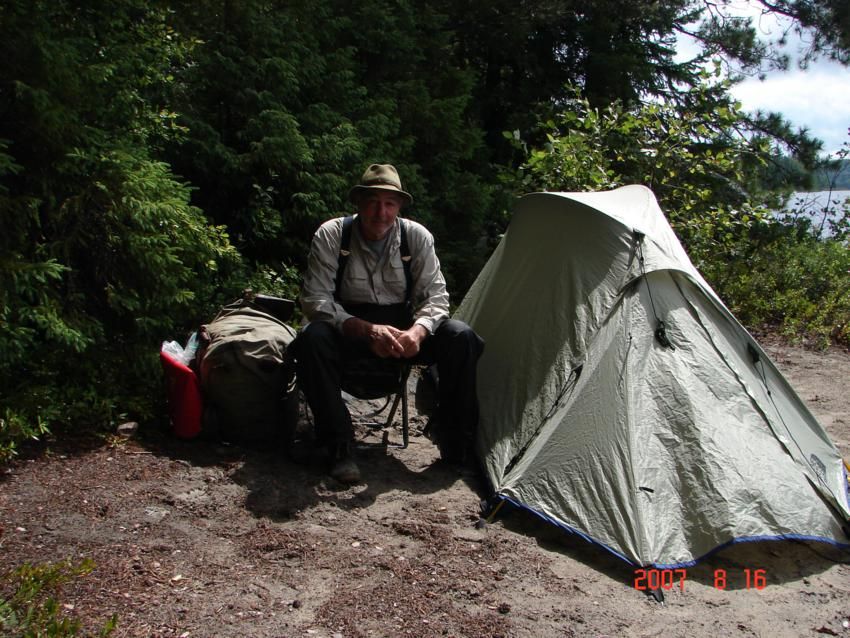 Gerald even showed me how well he made sand castles on the beach that afternoon...very impressive.
I went out fishing and caught some pike which I released, too much food in my food pack yet to be eating fish.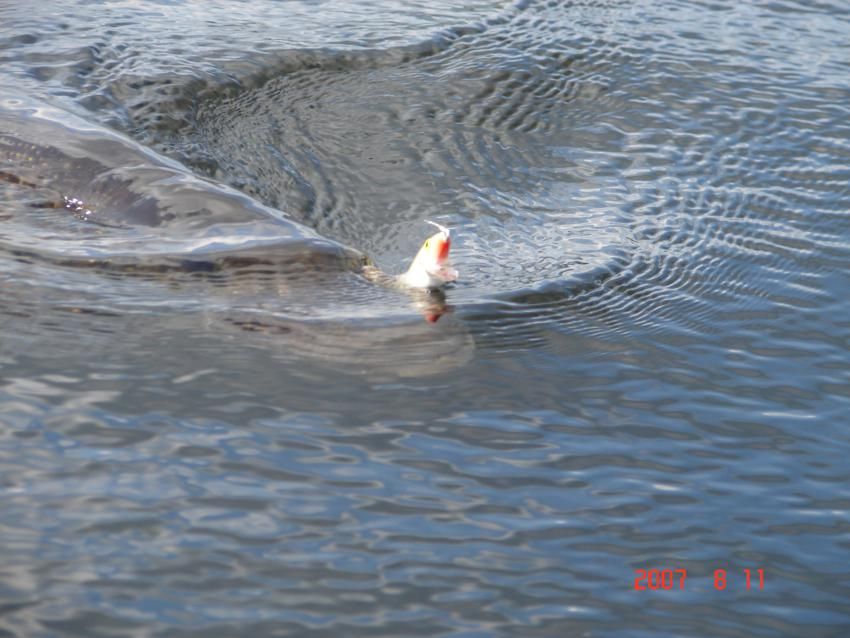 The next day we continued up stream on Ruisseau Kondiaronk with it's many short carries.
Gerald....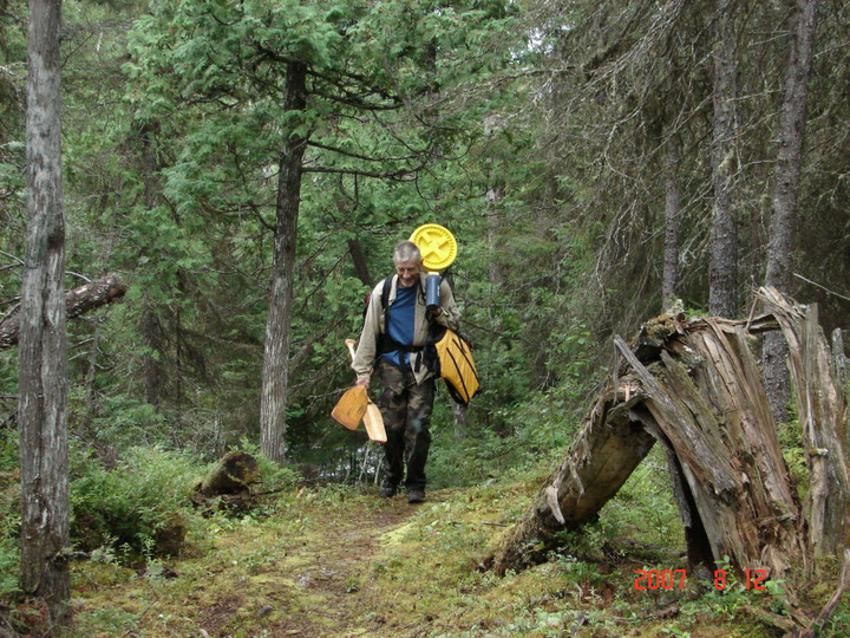 We camped on a portage trail that night because a group was using the site out on Lac Kondiaronk we had planned to use. Getting shut out of a site was a first for me in LaVerendrye, but this route is close to the canoe base at Le Domaine and see's more visitors. We saw the group pass by the next morning, a young family and both Gerald and I thought it was nice to see parents bringing their children out on a canoe trip.
It was a cool morning and the water levels somewhat low, so we where forced to wade our canoes through a narrows. The wind out in front of Gerald gave us some problems later in the day.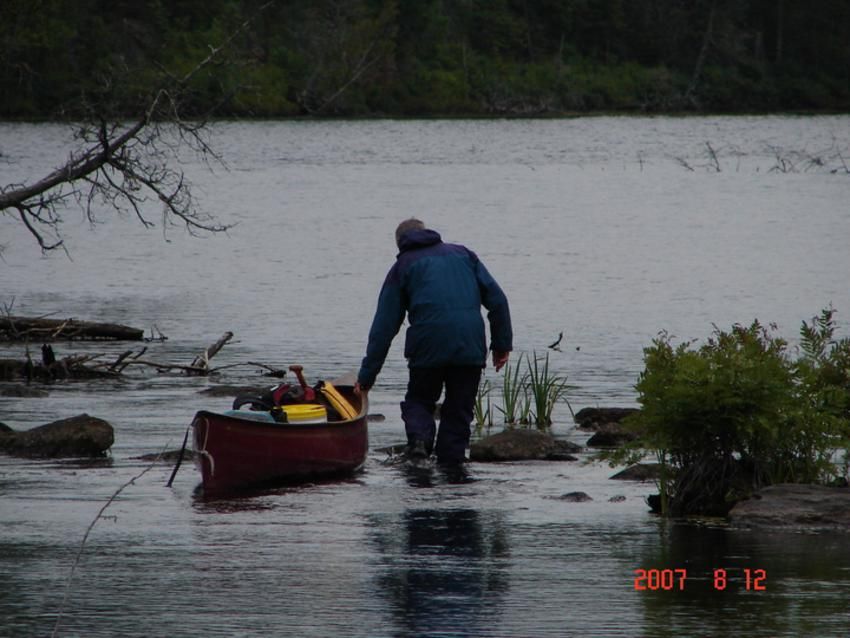 I added my Cook Canoe cover later when the wind picked up at a crossing
Here's Gerald taking point and trying to find a route out of the wind. I have had many men pull point in my lifetime, but non finer.
(you might recognize this picture from the old Solotripping web site)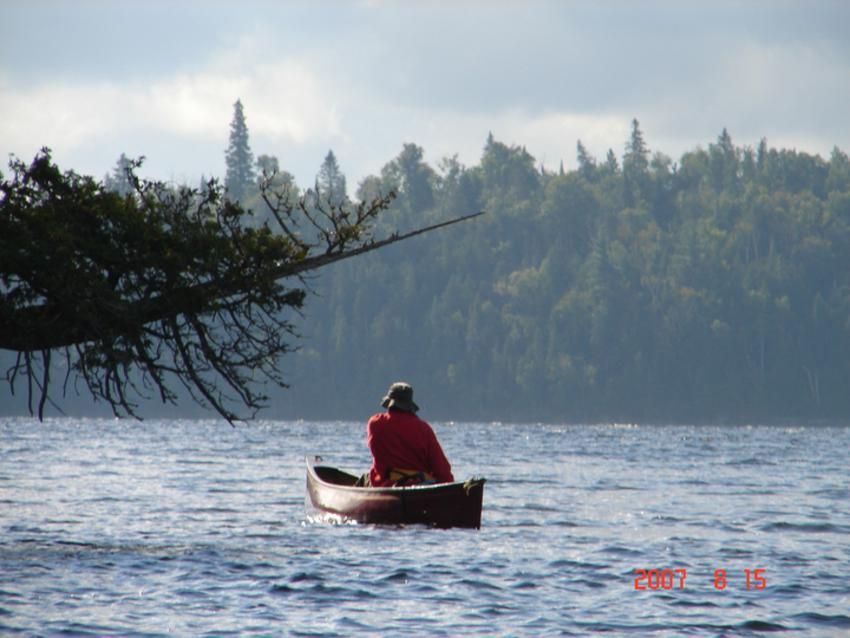 The wind was too much to make headway, so we decided to explore some backwaters and hike along an old bush trail for the afternoon.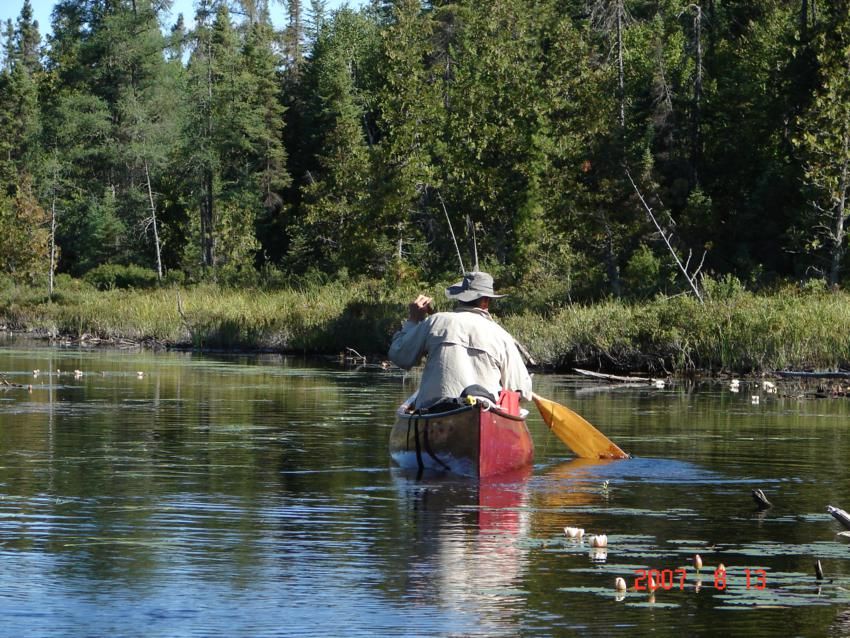 Quiet waters, another of Geralds photos
I don't have the Argosy any more, but I can't say enough good things about that canoe. It was a lightweight Royalex and that made it pretty light imo, and it was tough, add some wood trim and I might even say it was pretty.
I found it pretty easy to drag over those pesky beaver dams. (I love those little critters)
As we ended our trip, Gerald took some beautiful pictures in an early morning fog.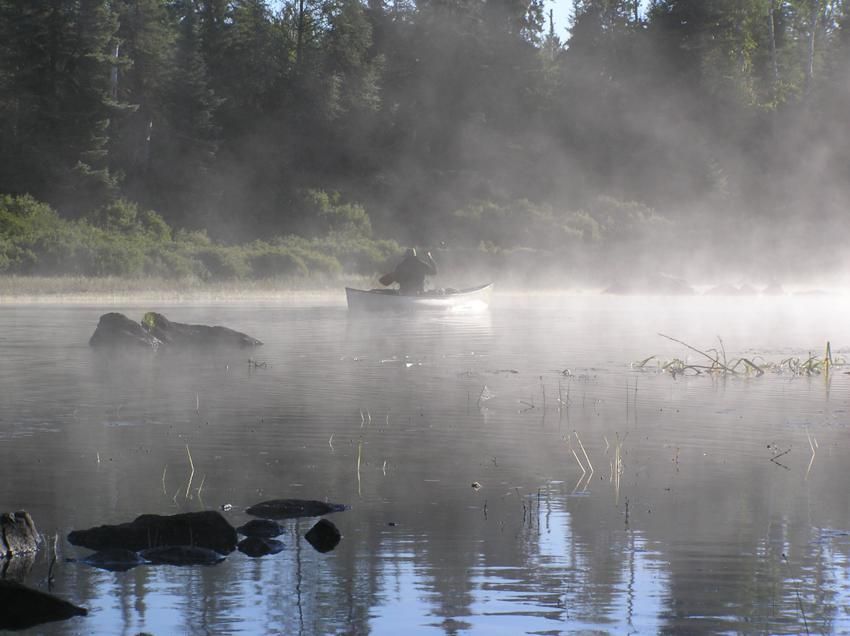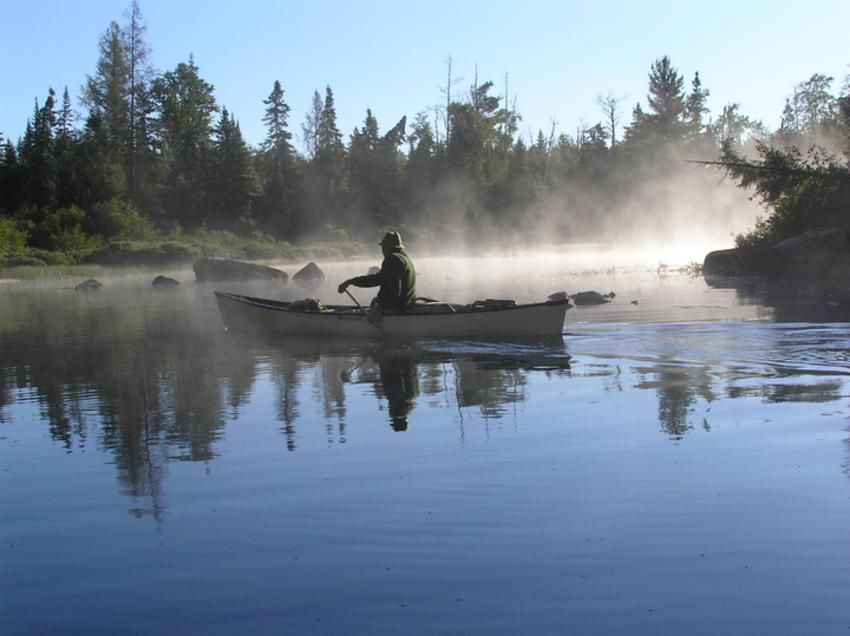 Just another reason to check out LaVerendrye, a great canoe destination where I have enjoyed many trips with some special people.