Joined

Jul 25, 2012
Messages

838
Reaction score

3
Some time ago I was looking for a sturdy rack for my truck, checked out the commercial kind; My Stars!! what prices they are asking!
Once I got my heart started again, I decided I'd build it myself and cheaply too. Using scraps around my shop, about the only things that are not self evident are the grey parts were once upon a time those squeeze on the gunnel foam blocks that sit on the car roof. Never thought much of them as mine tended to slide around a little, too much if you're going down the highway. Under the grey foam part, stuck on the roof of the truck is a strip of 4" wide non-skid tape; that stuff that they put on steps and what not to keep from slipping. Black in color and very aggressive grit.
It was fun getting the angles right so that the rack would sit upright but the foot would be cut to fit the angle of the roof at that point. My sliding T bevel got a workout. Every thing is held together with that Gorilla glue. Even the foam.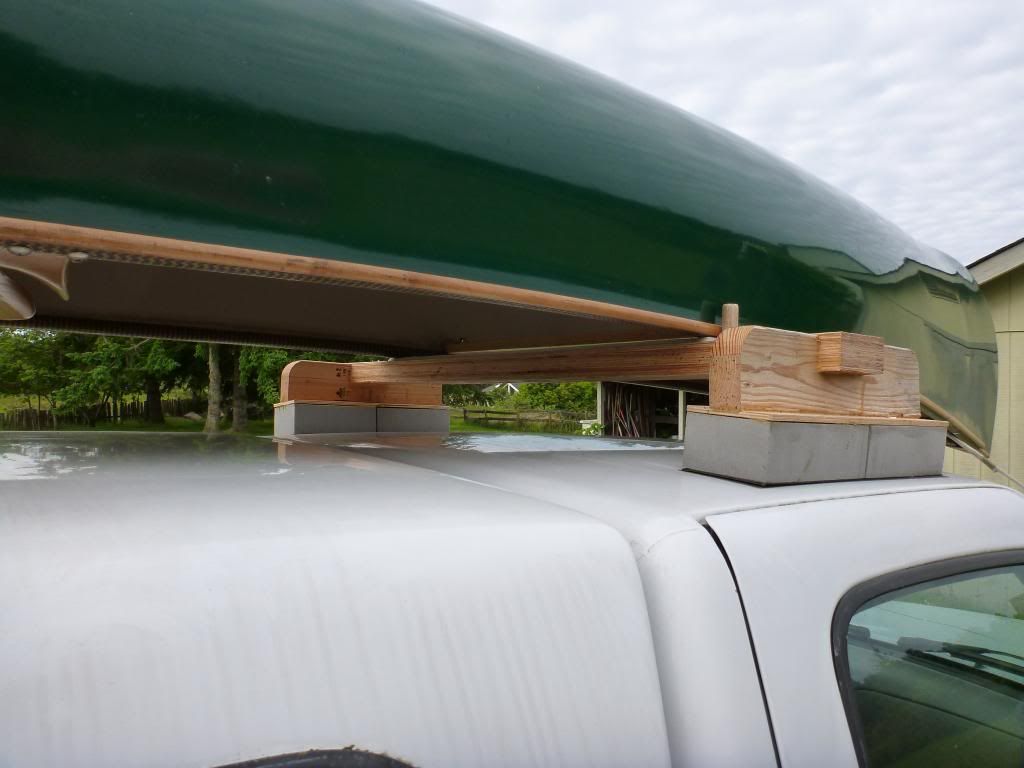 Of course everyone's truck is different but I don't see why most times a rig like this wouldn't work. The cross pieces are old "dunnage" from the scrap at the lumber yard, they seem to be made from some glued up beam material; I expect they'll prove strong enough. (little joke)
My original idea was that these racks would be a proto type and if it worked out I'd make some nice ones out of fancy lumber. The problem is that they work so well and I'm so cheap it looks like I'll just keep them.
I know that I'm posting a lot but I wanted to practice with this photo stuff before my daughter goes home on the chance she might need to straighten me out some more about the computer.
Best Wishes, Rob