Joined

Nov 14, 2012
Messages

6
Location
Myself and three buddies did a 3 day 2 night trip on the AuSable River the first weekend in October. We put in at the M-33 Bridge and spotted a vehicle at 4001 Bridge Road Park. We parked at the Hinchman Acres Canoe Rental for $5.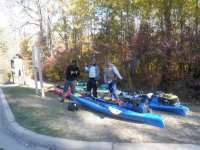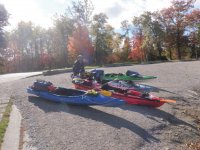 Day One: We fished mostly and did very little paddling, water levels were descent considering the summer we had, we put up camp at Cathedral Pines very nice camp ground plenty of wood. This is a hike in or paddle in campground. This campground also had an outhouse and we weren't expecting it but we will take it…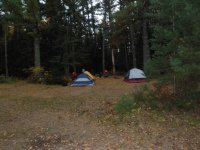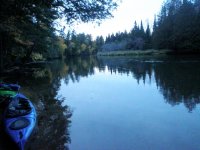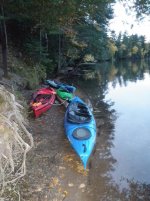 Day Two: We woke up to some rain, but a little rain only makes the trip more memorable! We did more paddling today and not as much fishing but we still got in our share of cast's. As the day went on the weather got better, clouds moved out and sun moved in. We made camp at Bear Island this is a huge camping area with lots of room. Only down side was the hike up the hill. We had a great dinner and as we sat around the fire with clear skies we knew the temps are going to fall big time tonight!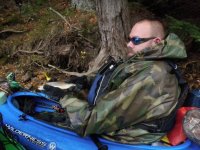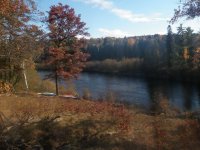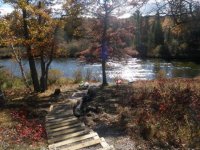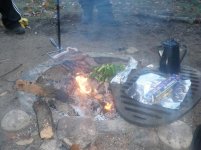 Day Three: We woke up to HEAVY frost on everything had a good breakfast and packed up camp and padded the little bit we had left and made it to 4001 Bridge in about 3 hours. Loaded up and headed home.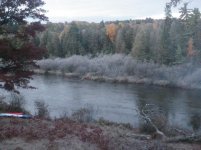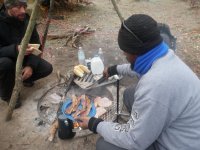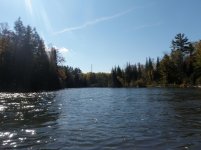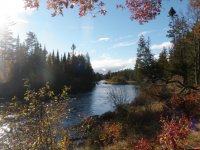 In all it was agreat trip with good buddies!