I would not believe it if I did not see it. My buddy decided to make his bachelor party a week long 42.5 mile long backpacking trip to Pictured Rocks National Lake Shore. These photos were taken on 5-12-13. Every time a creek, stream, trickle or river went over the cliffs the 45MPH winds off of Lake Superior were blowing spray back up cliffs creating these isolated ice forests.
Look toward the lower left of the photo. It was like a garden hose being sprayed up the cliffs.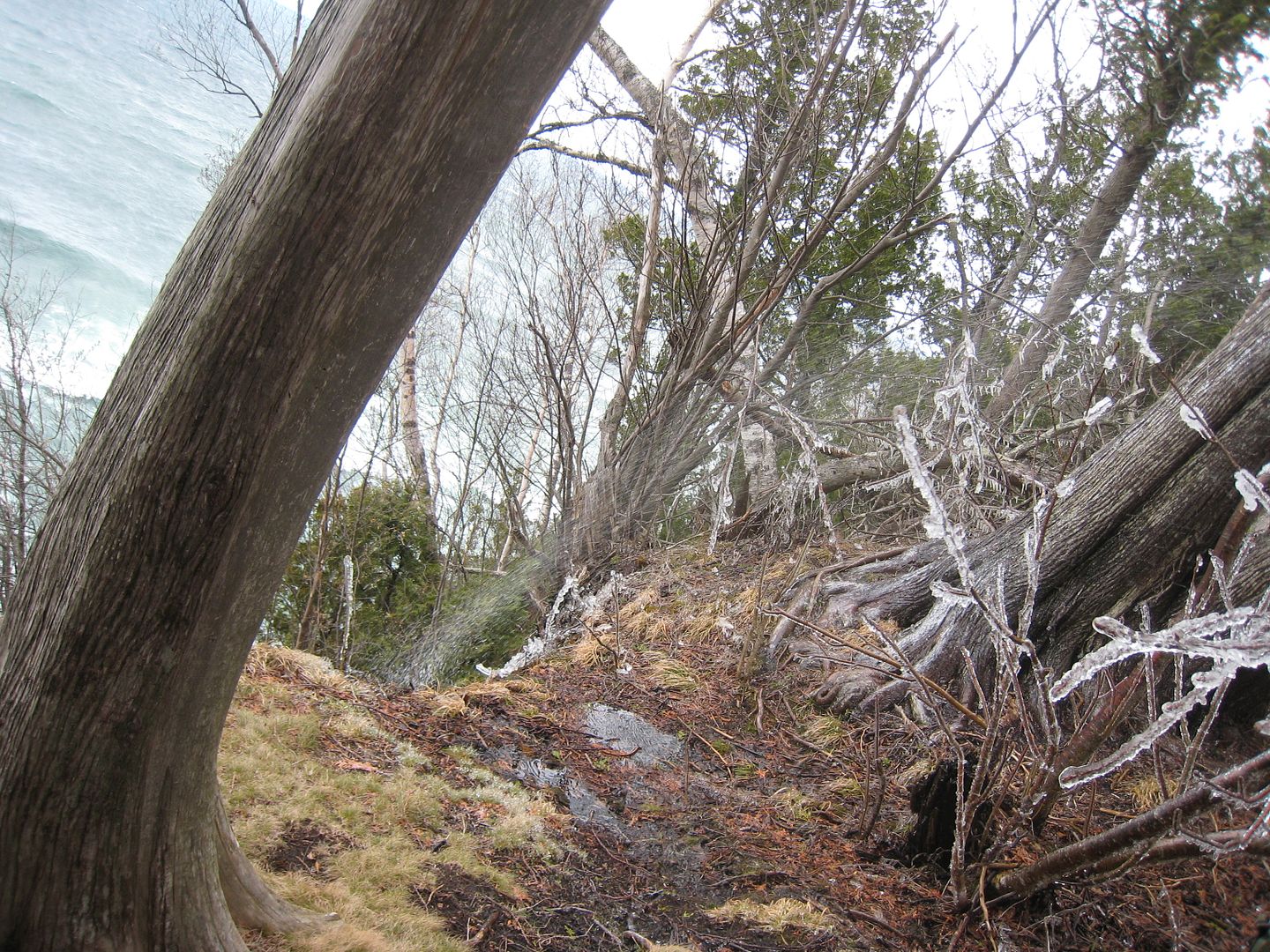 The ice forest.
Us getting wet walking through. After getting soaked walking through the first one I learned it was worth the time to put on rain gear.
A not so happy Lake Superior. Yes some waves made it up the cliffs.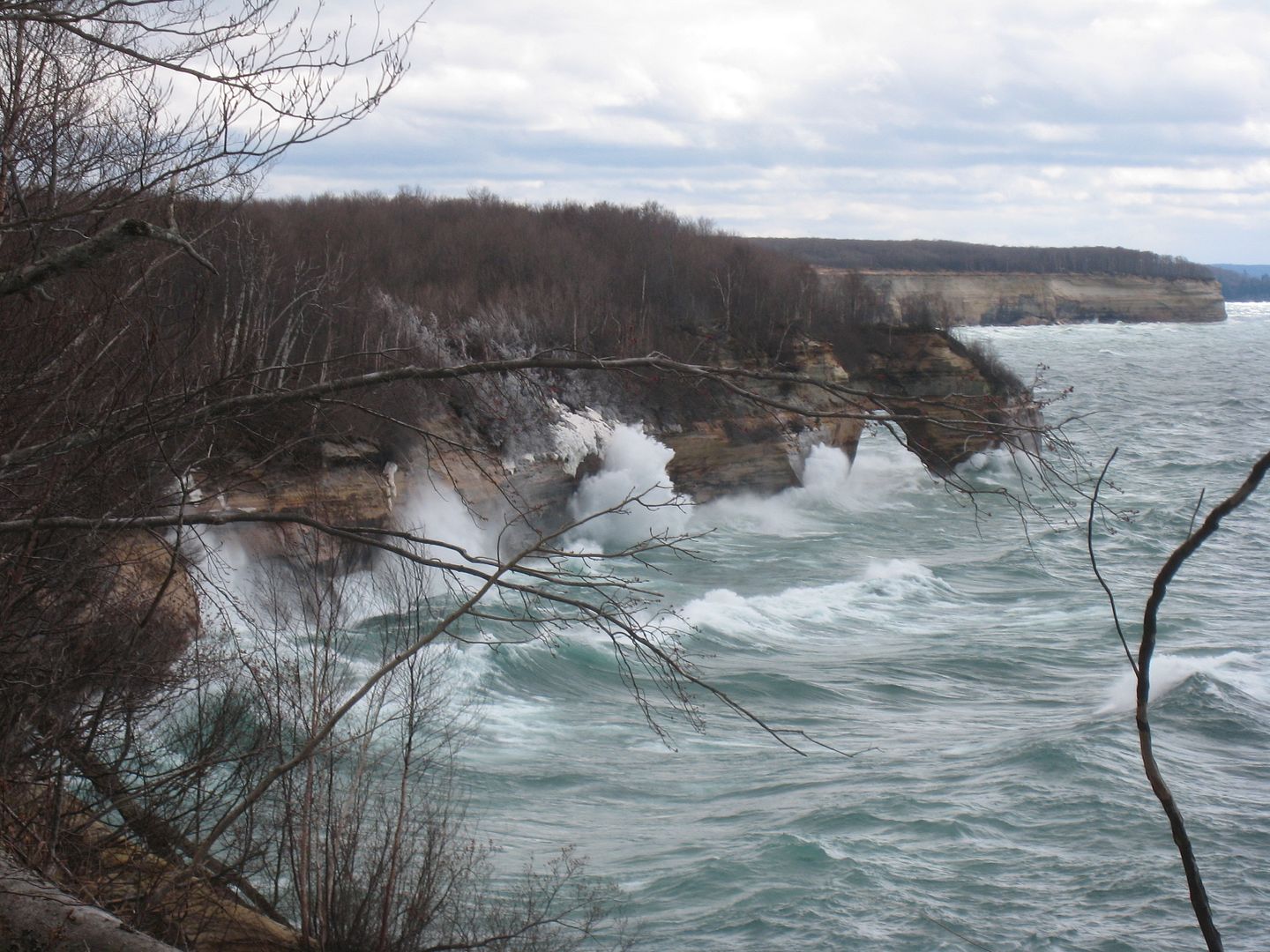 Mods: If this to far off topic feel free to move or delete