Joined

Feb 1, 2013
Messages

3,687
Reaction score

1,151
Location
My wife and I are trying to break her boy into the joys of canoe tripping. Rather than turn him off him with big trips, like I did to my own son, we have been taking him on a few overnighters. Easy paddling distances, nice campsites. We are off on Tuesday for another one. The weather has been pretty iffy so far, so we try to catch the good weather.
Couple of weeks ago we went up to Burrows lake, where we had our honeymoon last year. Took the 20 footer so we could bring a load.
Upon arrival, we were greeted with quite a mess. It is a Crown Lake site, but the stuff in the fire pit wasn't from the locals.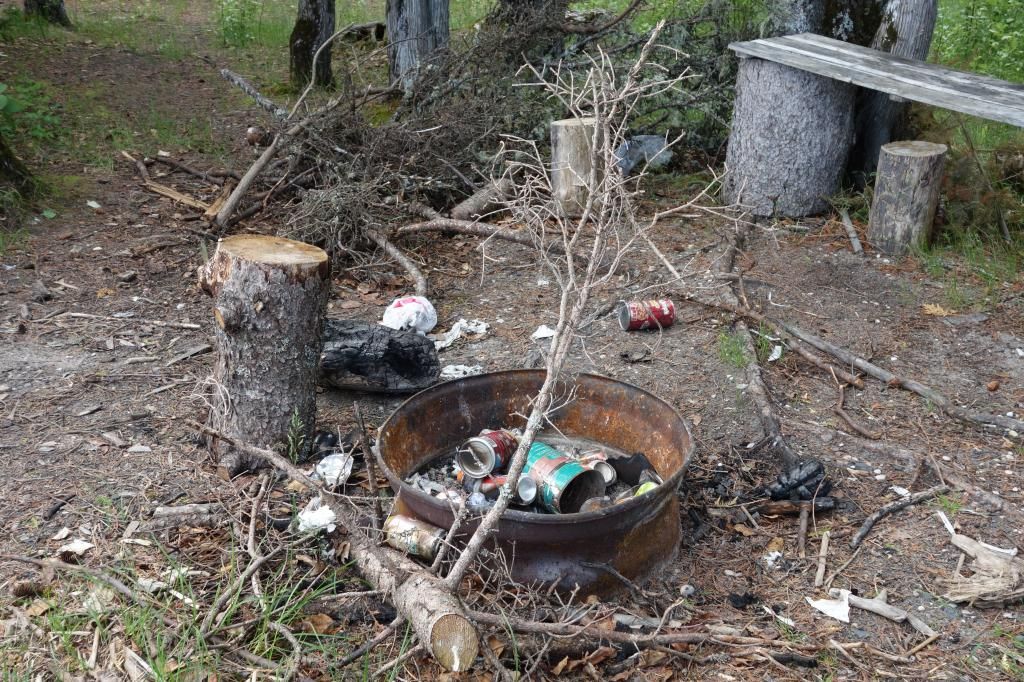 The rest of the site was in a similar state of disgrace. We started cleaning up right away, bagged up a couple of garbage bags to go out. Felt a lot better once things were tidy, with proper wood cut and split for the night.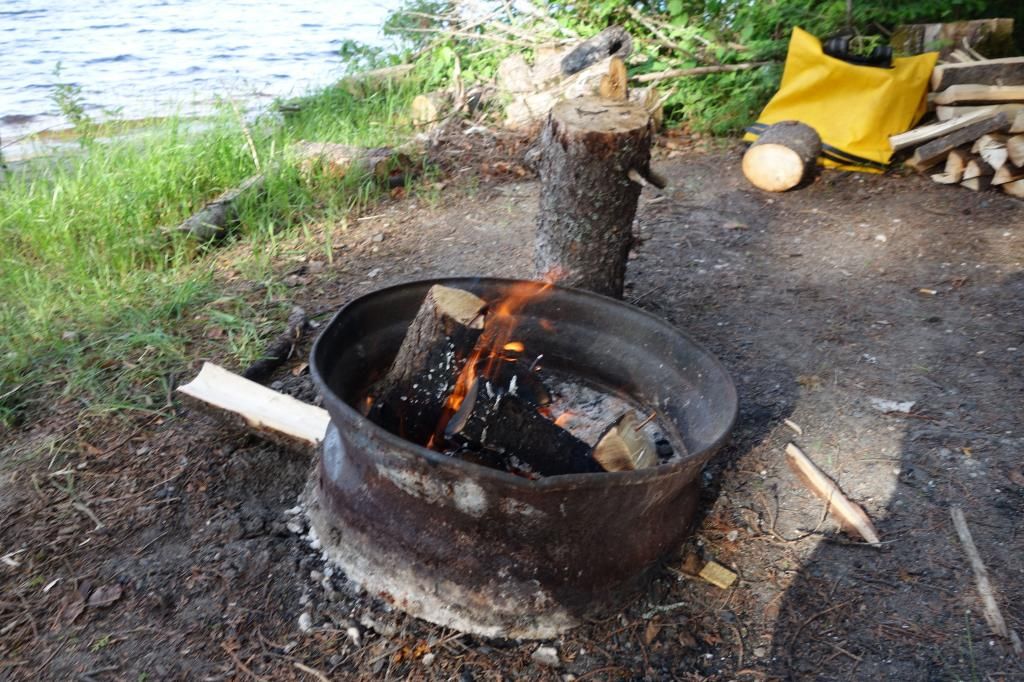 It was so nice that day, that we decided just to stay around camp and enjoy the beach. There is a big sand bar that we just waded out onto and fished from. Of course, my wife was the chief catcher again, even if it was just pike.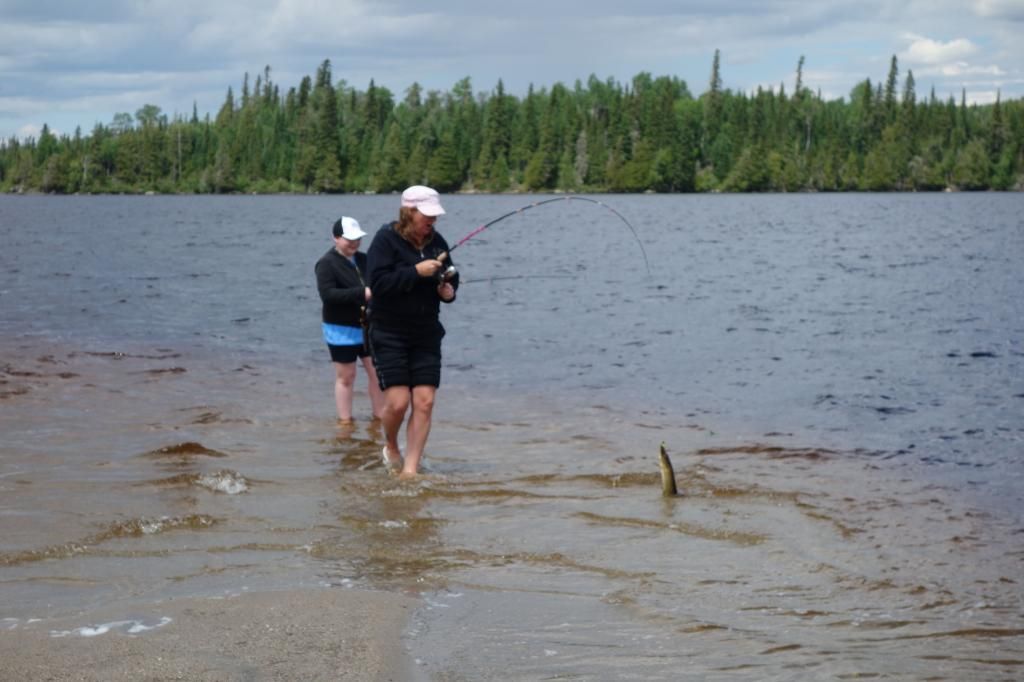 The old guy got skunked, despite beating the water up pretty good.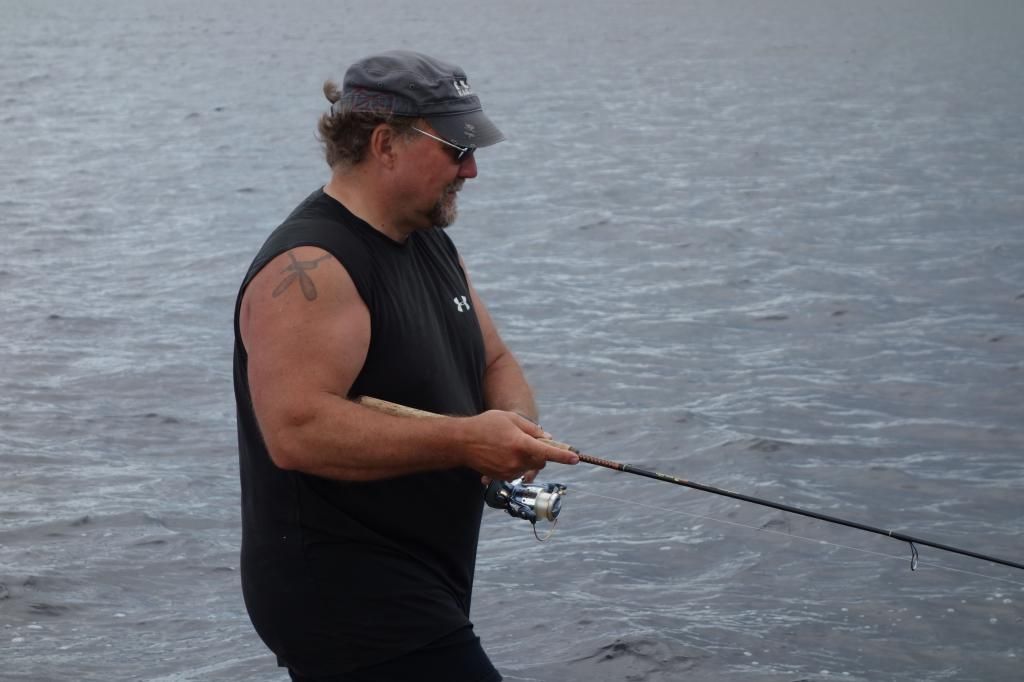 Junior had the right idea, he just sat down and fished.
The wind came up and blew all night, so I got everyone up at six, cooked breakfast and took off. Had to contend with some three foot rollers on the way back, but we stuck close to shore and had a good paddle.
We were out a couple of nights later, and the weather was typical of this summer, sun behind us, monster storm brewing in front of us.
Going to do a review of our new family tent when we get back from the next trip, the Eureka Taron 6.