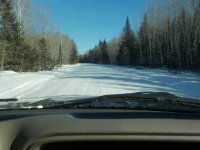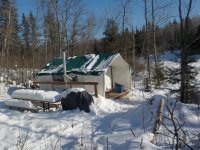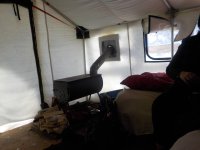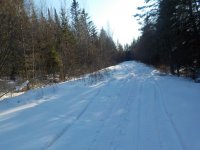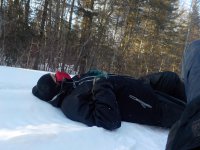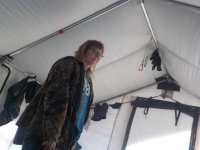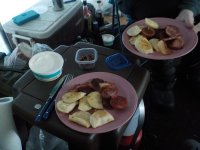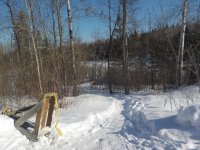 So my favourite enabler and I went hot tenting this week. I found a place that rents out hot tents complete with stove and wood and bunks with mattresses. This one is Gramma approved times two. It is only two hours from home but a world away. Quiet, remote, and a lovely place to get away.
You drive to within a few hunderd feet of the tent and drag your gear down to it then park the truck out of sight around the bend. The caretaker on site loaned us a sleigh to move our things and we had a fire up and running in no time. I am not a pro with tent stoves by any means but I can light a mean fire so this went reasonably well. A little bit of smoke until I quit messing about with the damper in the stack. It was minus 30 the first night and we stayed pretty warm, the second night was even better.
I didnt have a lot of luck cooking on the stove top but did manage to boil coffee and keep supper warm at least. It made decent toast too. The rest of the cooking was done outside on a propane stove. Not ideal but it worked ok. Burgers, fried potatoes, bacon sandwiches, kielbassa and pierogies, grilled cheeese and chili....we eat pretty good when we are on the land. And coffee. A bottle of rum made an appearance too.
Daily walks were a bit of a chore all bundled up but the odd rest on the trail or in a snowbank was all that was needed. There were clear night skies for lots of stars in very sharp definition. We had Orion right out the front door. Sadly it was a bit too cold for us to go for night walks but the crib board got a work out after rum o'clock. Early bedtimes and the odd stove feeding were the order of business after the fresh cold air walks.