Trip Report - Desert SW, April & May 2014
Since 1984 I've been on 17 cross country trips, from 2 week quickies to backpack in the Rockies to an 18 month road warrior trek, around the country twice. The last 6 weeks of travel will stand the test of time in memory.
I knew some special places. Joel knew some special places. We were often on different schedules (driving), different intentions (hiking and backpacking vs sitting and watching) and even different permits (at one point on the Green River I didn't see Joel for 9 days).
And it was gooood.
I will try to make the road tripping parts and car camping as brief as is humanly possible for a human like me, but there are some places along the way that should not be missed.
WESTWARD HO
Neither of us cared to pause in flight until we were well west of the Mississippi. The truck, despite containing a mountain of gear, was set up so that we could recline fully in the passenger seat, or move three (later two) strategic dry bags to the front seat and sleep under the cap.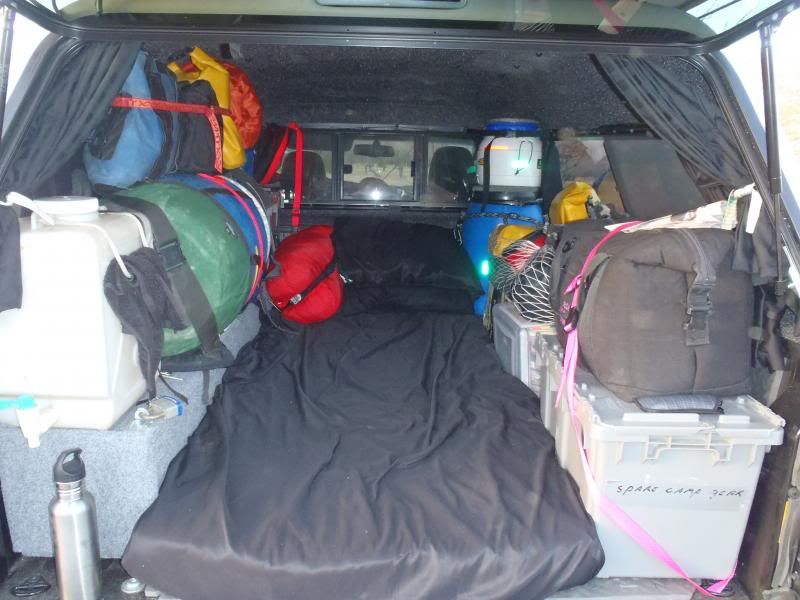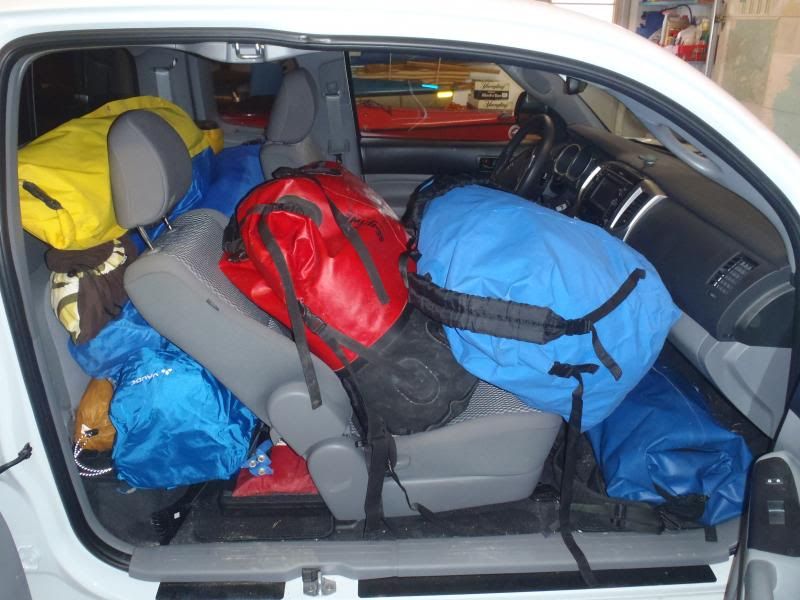 The drive across the plains was windy as hell. It blew 45-50 MPH going across Kansas and Oklahoma, strong enough that we had a hard time opening the truck doors to get out and crank down on the roof rack ropes.
First stop – unplanned, we were freestyling – was Palo Duro Canyon State Park, JUST south of I-27/I-40 in the Texas Panhandle. Palo Duro is the second largest canyon on the US. 120 miles long, 800 feet deep and essentially hidden from sight down in the Texas plains. This was Comanche country (Cheyenne and Kiowa too).
Not especially cheap, with a weird fee structure, but essentially empty and a great place to layover and get into a western state of mind.
NOTE: We were reading the place appropriate chapters of Bury My Heart at Wounded Knee along the way. I highly recommend bringing the non-fiction history of the places you visit.
Palo Duro Canyon State Park
http://www.tpwd.state.tx.us/state-parks/palo-duro-canyon
After a layover day we Blue Highway'ed our way (we had that book along as well) along Rte's 60 and 70, with a birding stop at Bitter Lake Nat'l Wildlife Refuge. We met a couple of Canadian birders/paddlers there, Gord and Ann Mackenzie. Gord had a Langford Canoe catalog with photos of him paddling on the cover garbed in a Hudson Bay shirt. (Remember that most Canadian of names, it will come up again later).
On to Oliver Lee State Park on the southern edge of White Sands Missile Range for another layover night.
Oliver Lee State Park
http://www.emnrd.state.nm.us/SPD/oliverleestatepark.html
A lovely State Park facility, with great views out over a huge mountain ringed basin. By sheer coincidence the Trinity Test Site was open the next day – the single day it is open to the public this year.
http://en.wikipedia.org/wiki/Trinity_(nuclear_test)
Faced with a purely coincidental opportunity to imagine the end of the world with 10,000 nuke fans in RV's we opted instead to visit White Sands Nat'l Monument.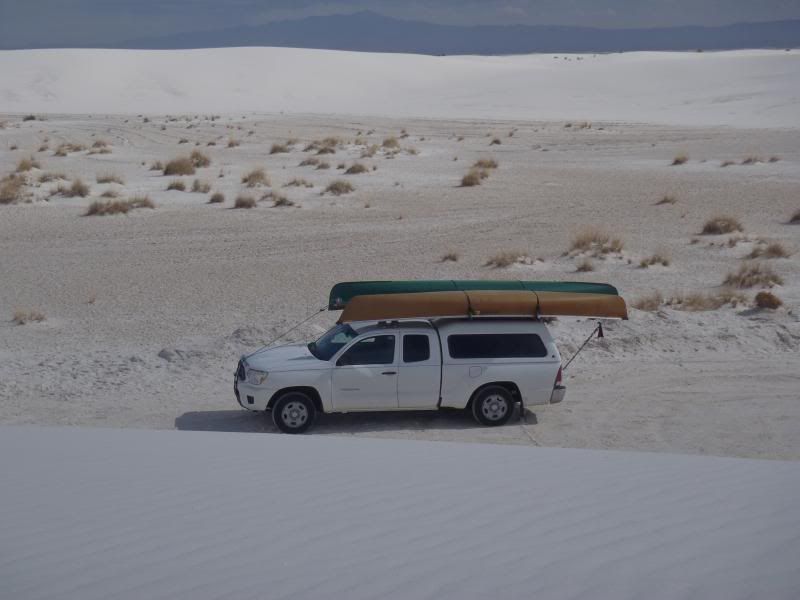 Bizarre place. Joel, in a pattern that would continue for weeks, began planning a future backpacking trip there.
White Sands Nat'l Monument
http://www.nps.gov/whsa/index.htm
Next up, a place that is truly near and dear to my heart, soul and memories – Paradise Arizona, high in the Chiricahua Mountains of SE Arizona