Joined

Sep 26, 2013
Messages

2,435
Location
We started the drive up at 4 AM from western Mass and my son from NH to meet at the Gray Service Stop on I 95 for 0800. Lunch in Millenocket and made Indian Stream just after 3 PM. We found plenty of water there the Kayaks and the first two canoes paddled down the stream, I walked mine down. We met a bit of wind when we hit Eagle Lake and opted to spend the night at Thoreau Campsite.
The next morning we went over to see the EL&WB RR While the kids climbed on the engines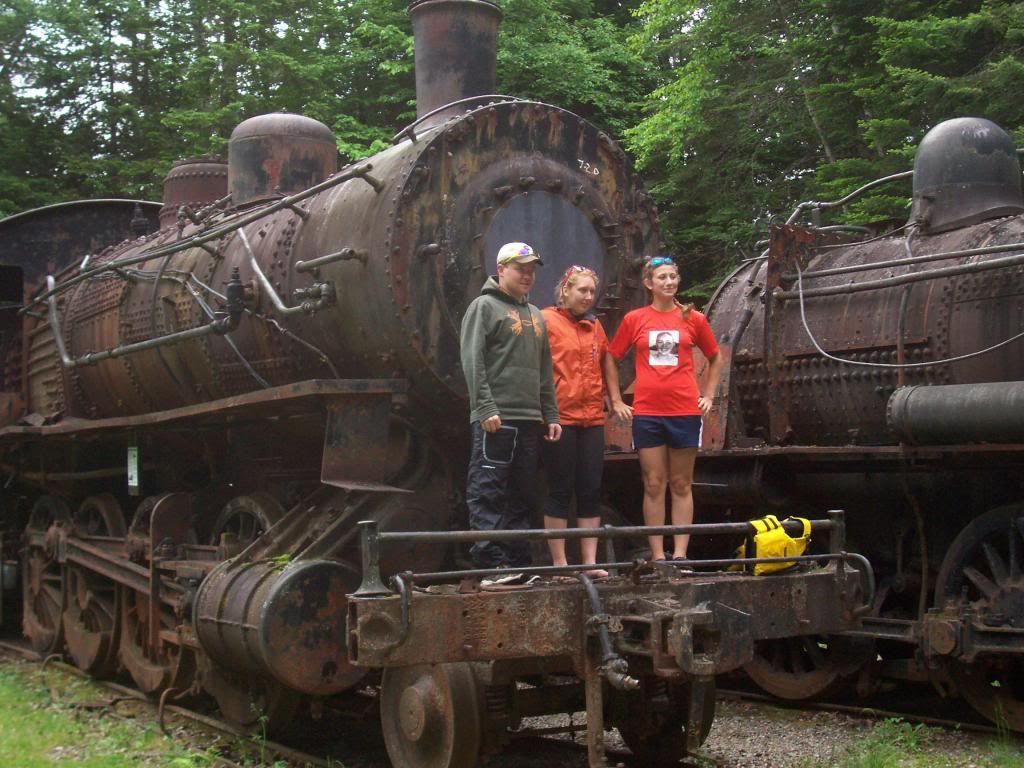 Nick and I checked out the operation of the cars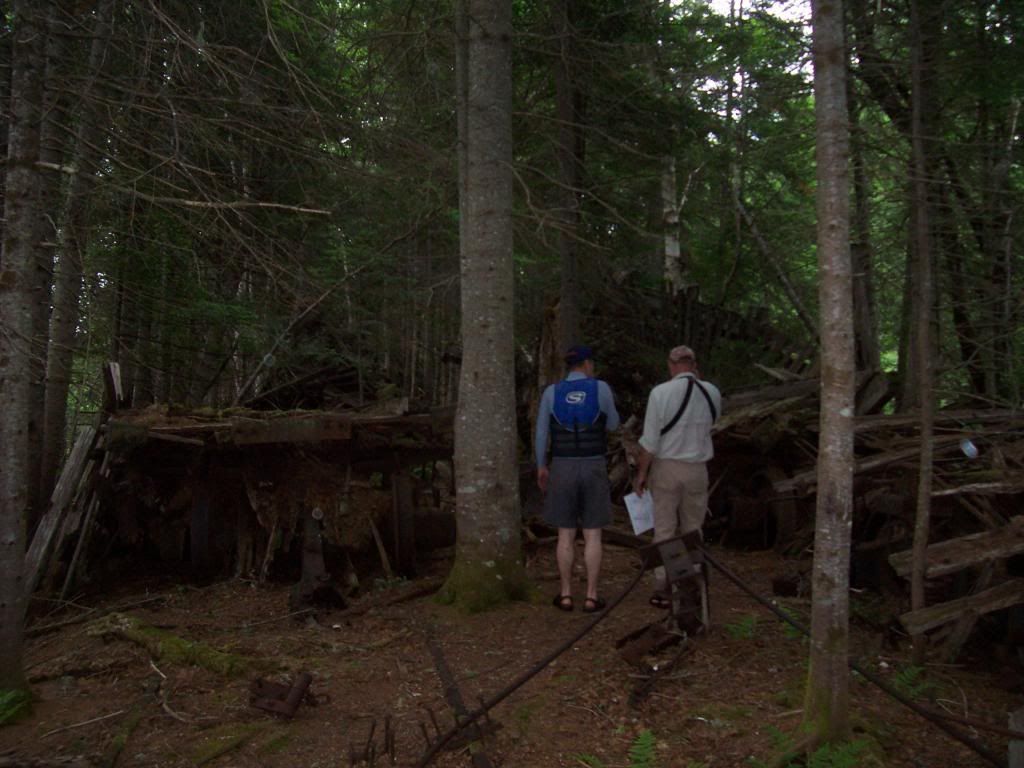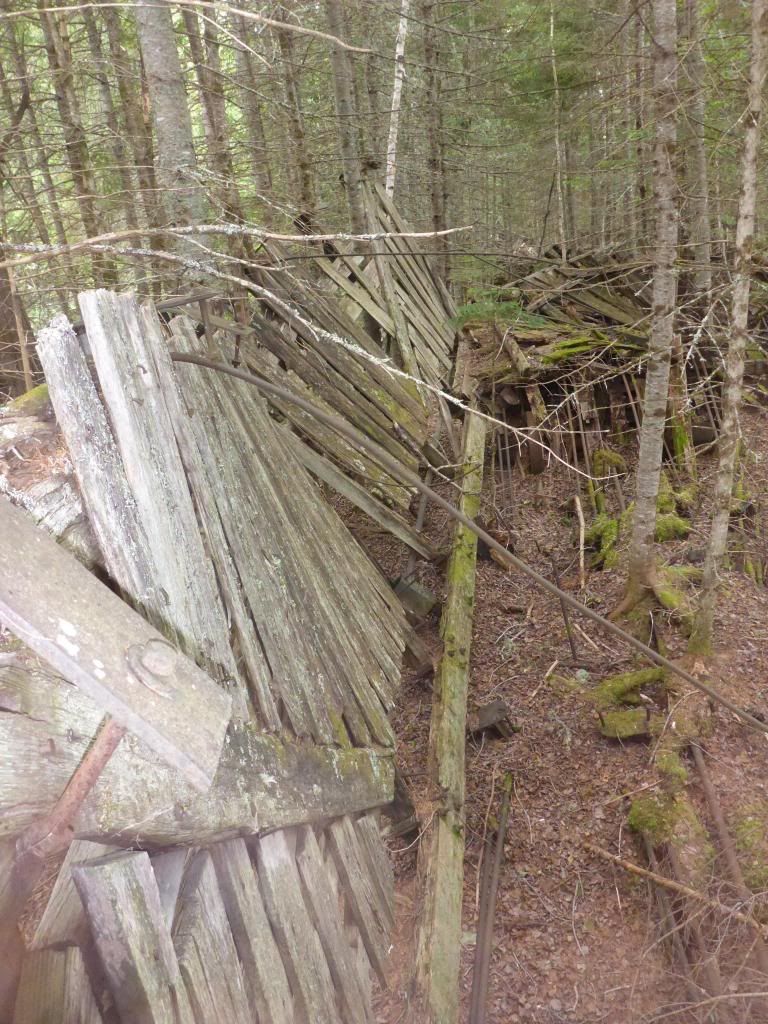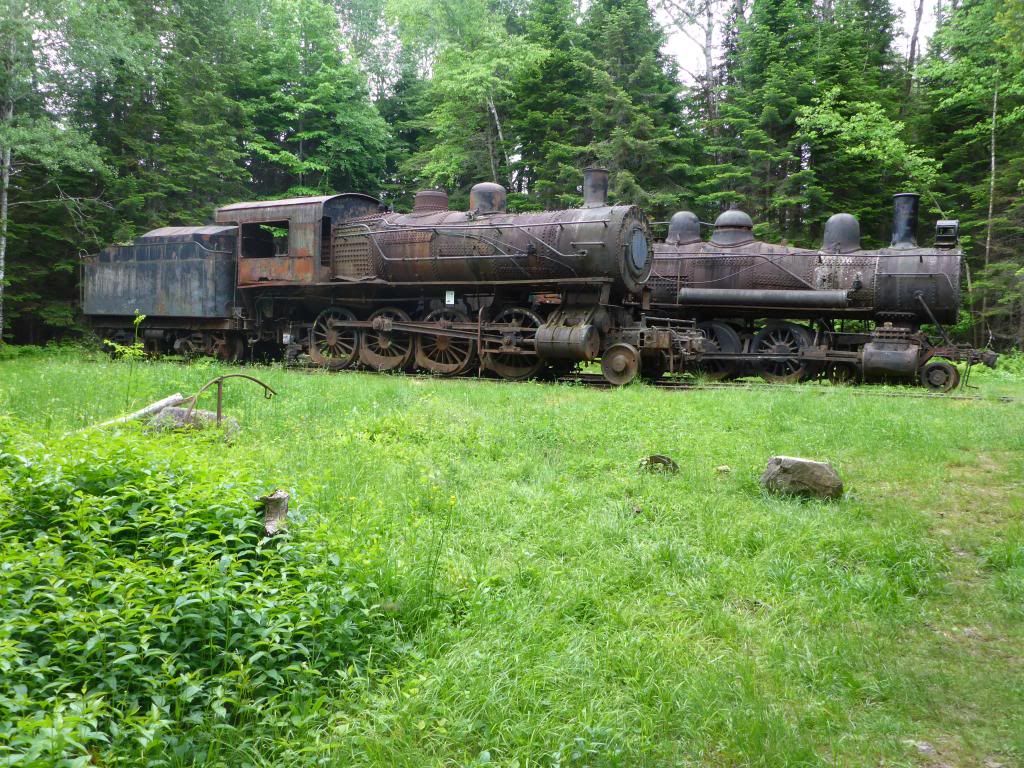 and the Tram
We spent the night a Jaws and walked up to Churchill Dam to look at the museum and talk to the Ranger about the open of the dam the next morning. Home made Mac and Cheese with biscuits on the reflector oven. After a great breakfast of Bacon and Eggs we paddle to the dam and had no problems running Chase Rapids.
Lunch at the Ledges
We spent night #3 at Jalbert on Long Lake.
Laurel cooked Venison Back Straps from an 80 lb yearly culled from Governors Island on Lake Winnipesaukee NH with baked venison sausage and veggies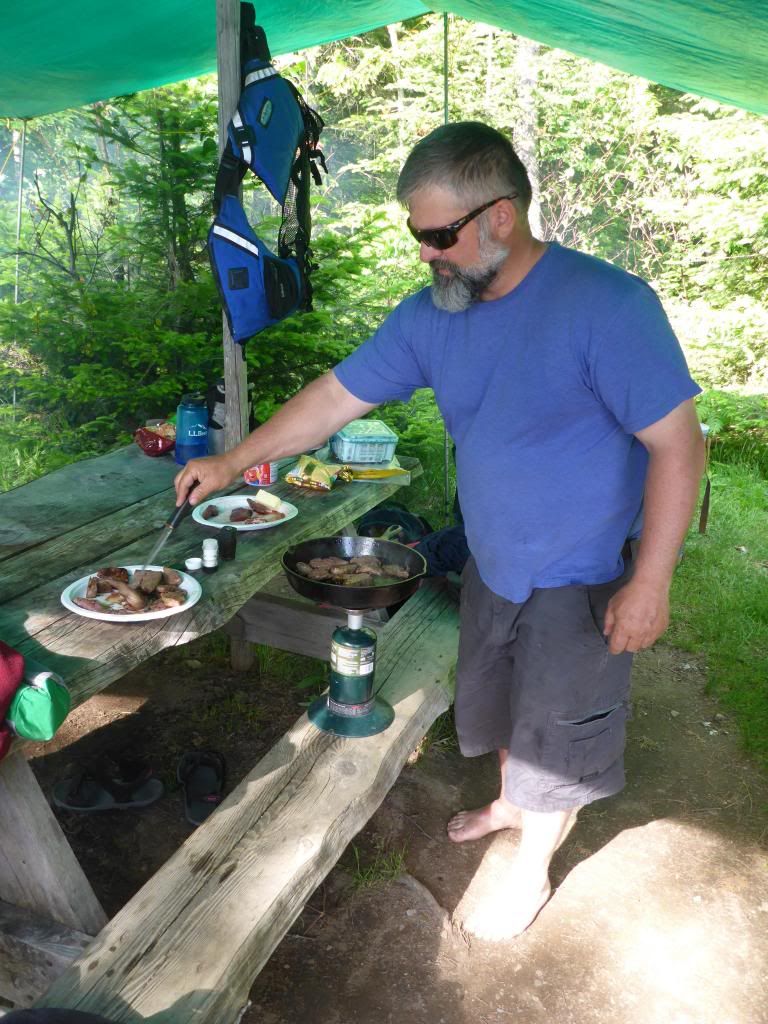 Cinnamon Rolls on the reflector oven for breakfast
We lined Long Lake Dam (my step daughter Allison)
While the boys scout who had to carry the other side and watched Phil paddle out.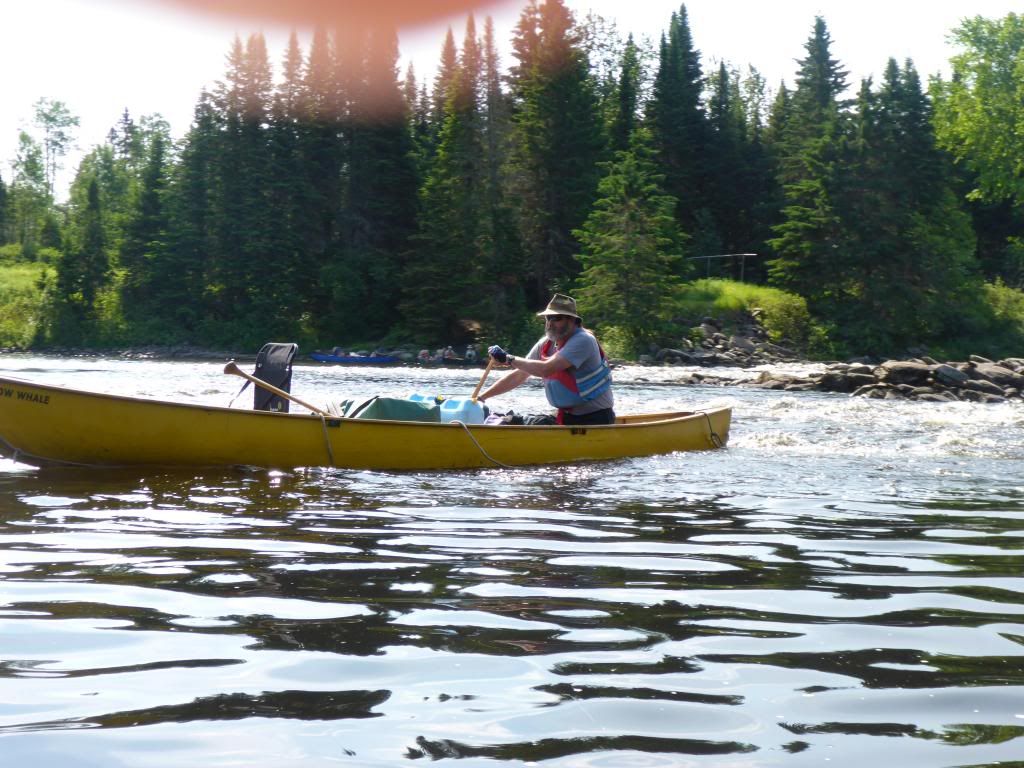 We had a fun paddle down to Round Pond and stayed at Squirrels Pocket ( Thanks for the suggestion yc) Back Channel looked good also but as it turned out we were hit with 2 1/2" of rain shortly after we had set up, I think we would have been more exposed at BC.
Another great night of food. It started with Baked stuffed Peppers
Then homemade lasagna also heated in the reflector oven and for dessert Baked Stuff Apples, which kept the kids busy.(Devil eyes is my grandson Derek)
The rain hit just in time Round Pond Rips were full. We stopped in at Cunliffe Depot to see the Lombards, Nick is a Forester by trade and Phil an environmental science teacher really enjoyed the history of logging in the area.
We spent the 4th night at Ramsey Ledge. Homemade Beef Stew and Corn Bread from the reflector oven
and visited Joe Mckiel's grave.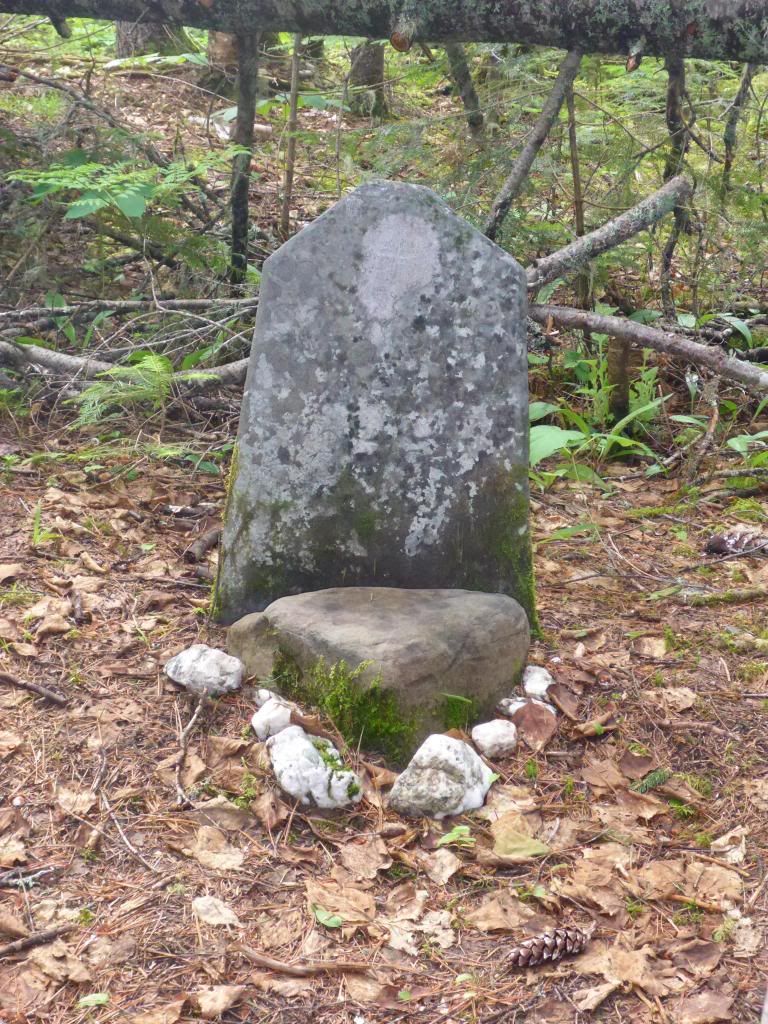 Hammock hanging area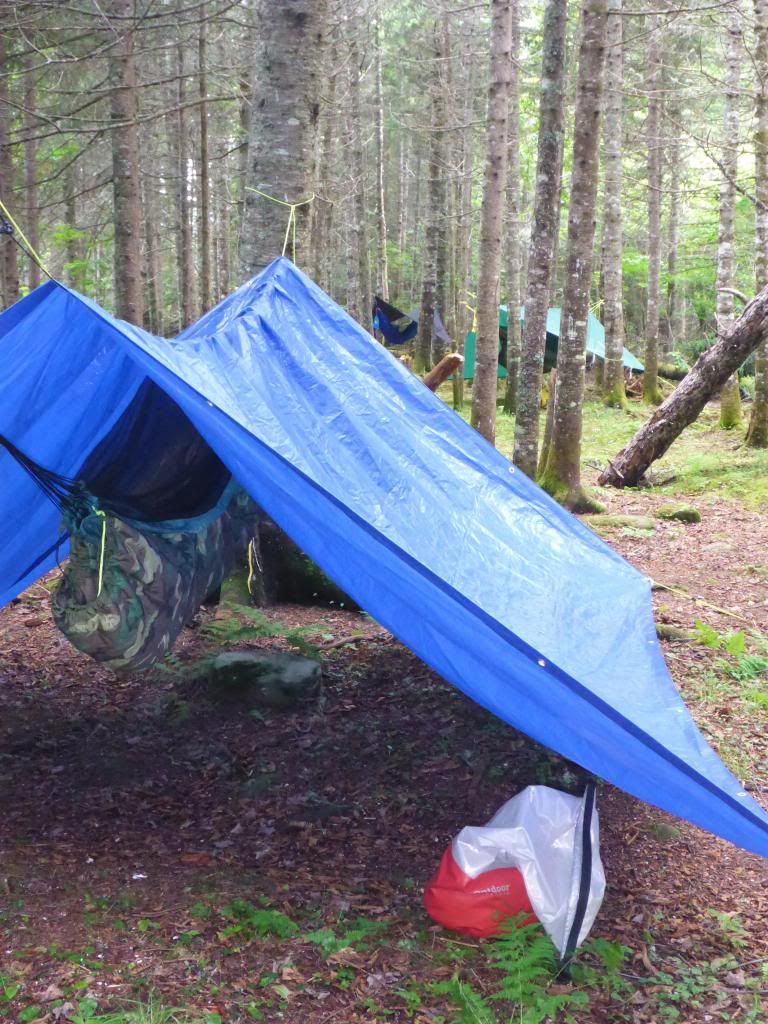 After a great visit with the Ranger Trevor Oleary who a way distant relative by marriage we 3 carried the Falls
Katie and Derek
We spent the last night at Big Brook North and my night to cook, Meatballs and gravy with zucchini and carrots over wild rice.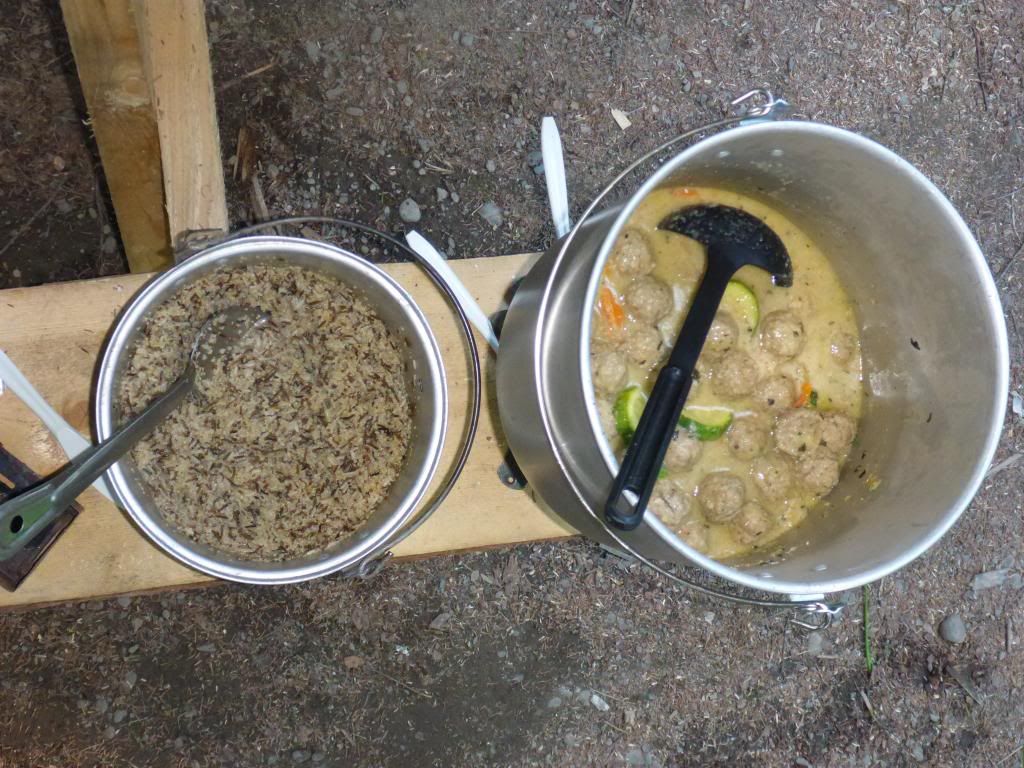 with biscuits
The last nights entertainment was catching deer flies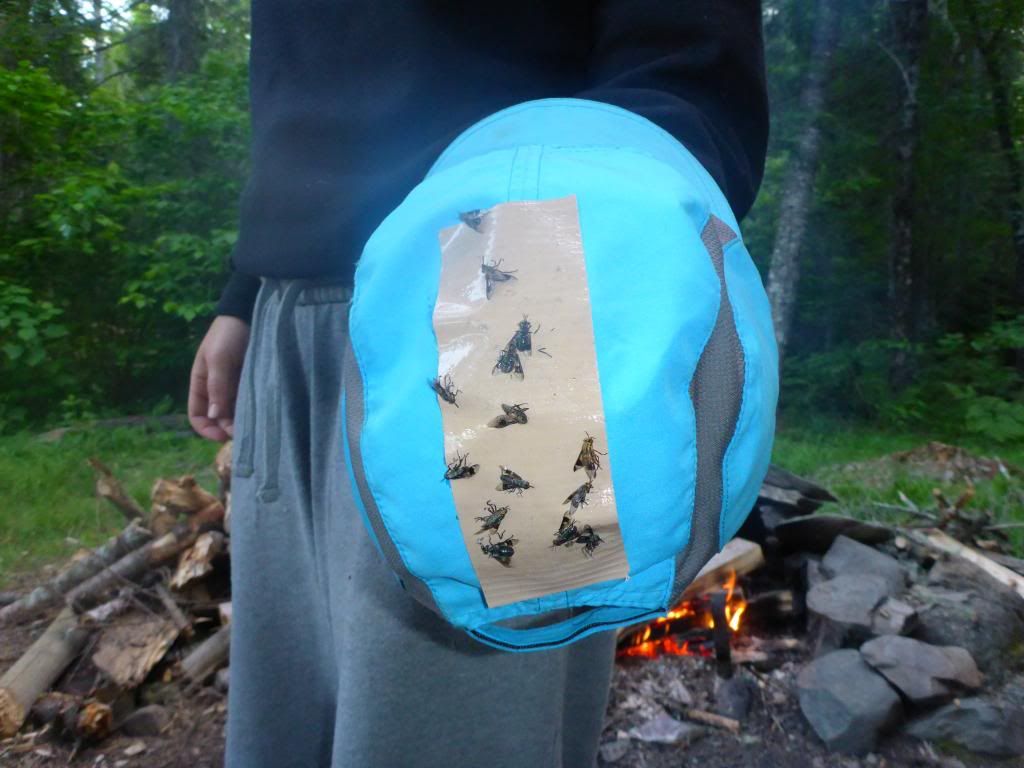 The last day was a relaxing paddle down to Allagash Village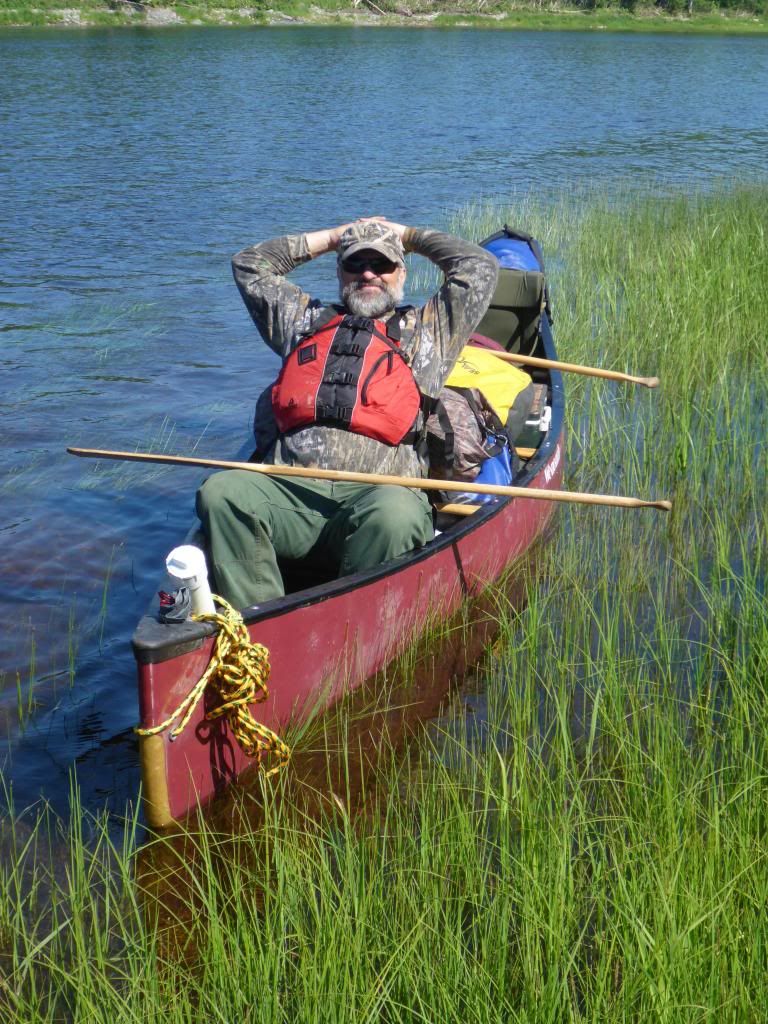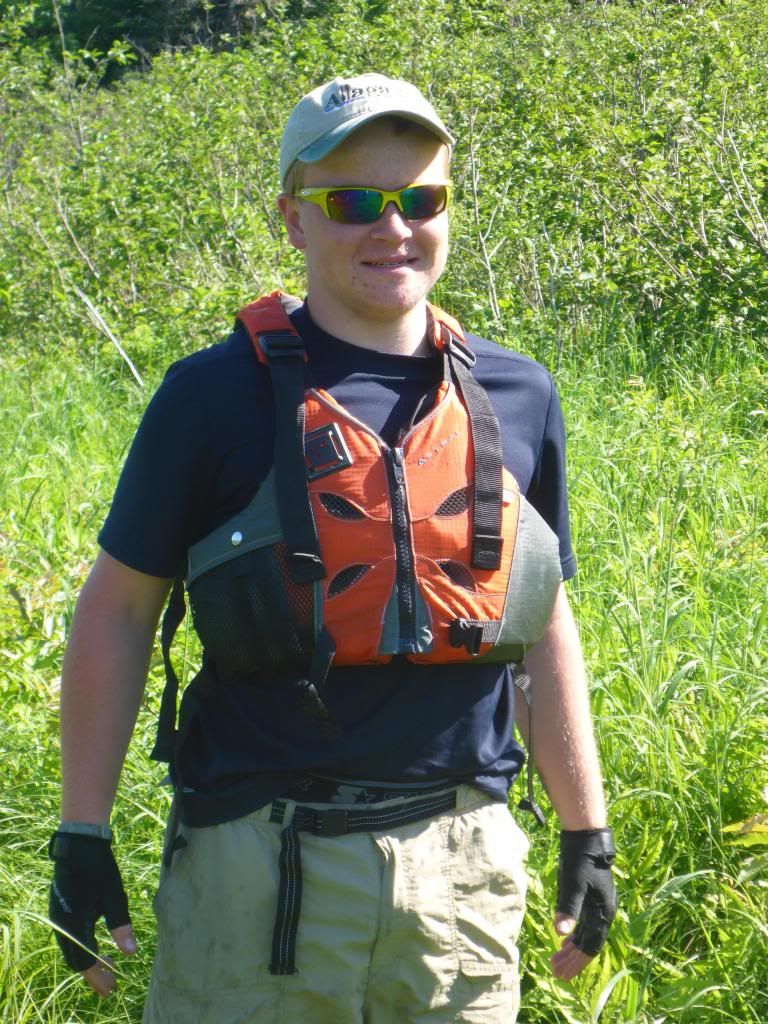 CFM for the week
Great trip, great group, super food, and prefect weather.
Last edited: