Jim - really nice work (as usual). In terms of the composite copy, how much tumblehome is there in your hull? Is there a level of tumblehome that is just too much to make this workable when it comes to separating the copy from the cedar strip canoe?

I have a stripper hull hanging from my garage ceiling now that is waiting for gunnels and other final fittings when/if the weather warms up around here. It's an Ashe's solo trip that has a 30 inch waterline, growing to 33 inches at the max tumblehome point, and narrows down to 29 inches across the gunnels.

Do you (or others here who have done this) think this much tumblehome would give me a lot of grief in trying to get a composite copy off, assuming I leave both ends open as you are doing? Your project has got me seriously thinking about trying this before I finish things up on the stripper, but I have absolutely no experience here.

Thanks
Tony
Hi Tony !
The amount of tumblehome would not be a problem.
I'd go for it !
My advise at this point, is to be sure you varnish your hull first, and use Partal for a release !
I did this on a Royalex White Water hull, using Partal. The 6 oz Kevlar cloth, held tight to the hull.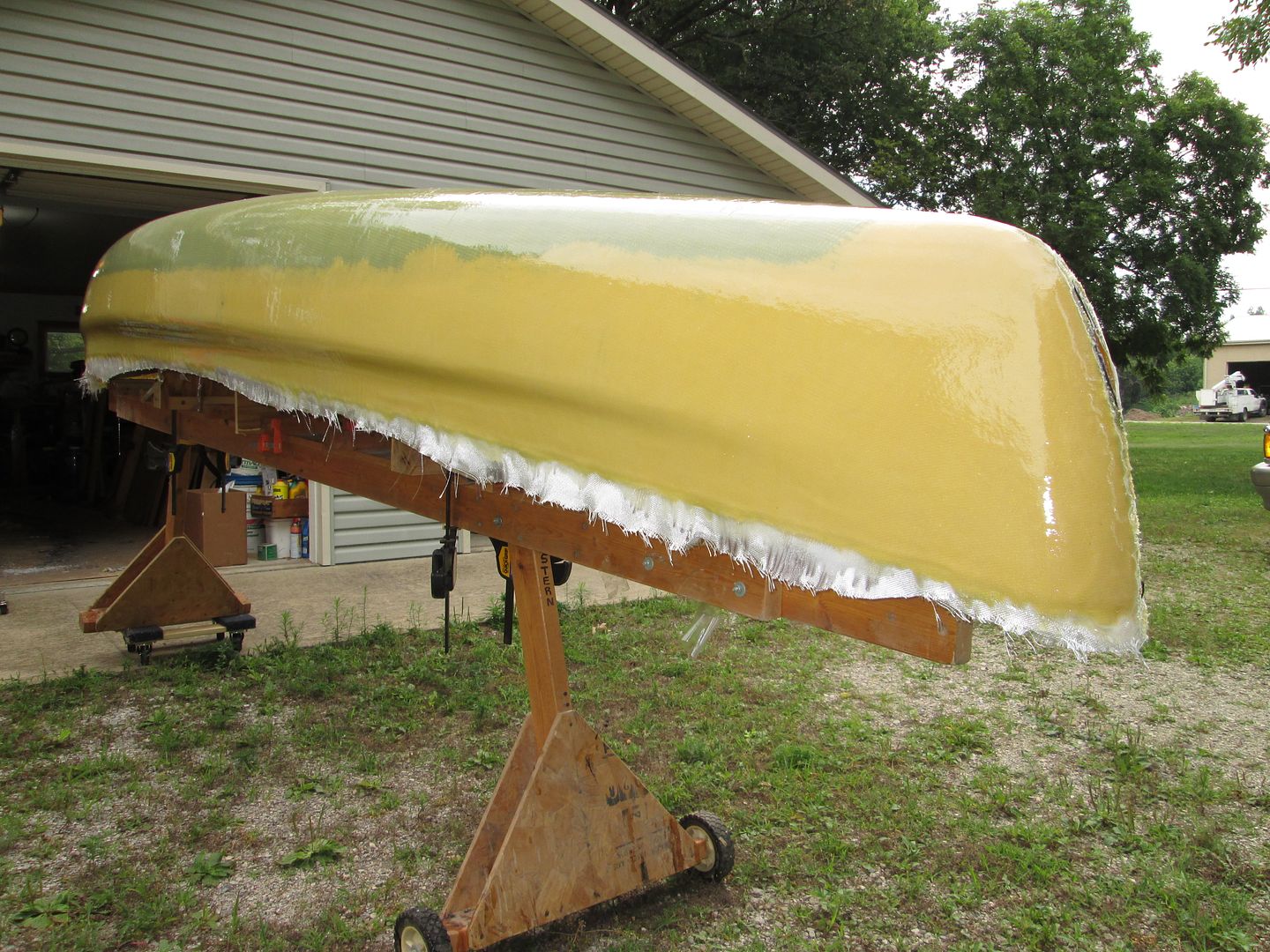 Finished.
Jim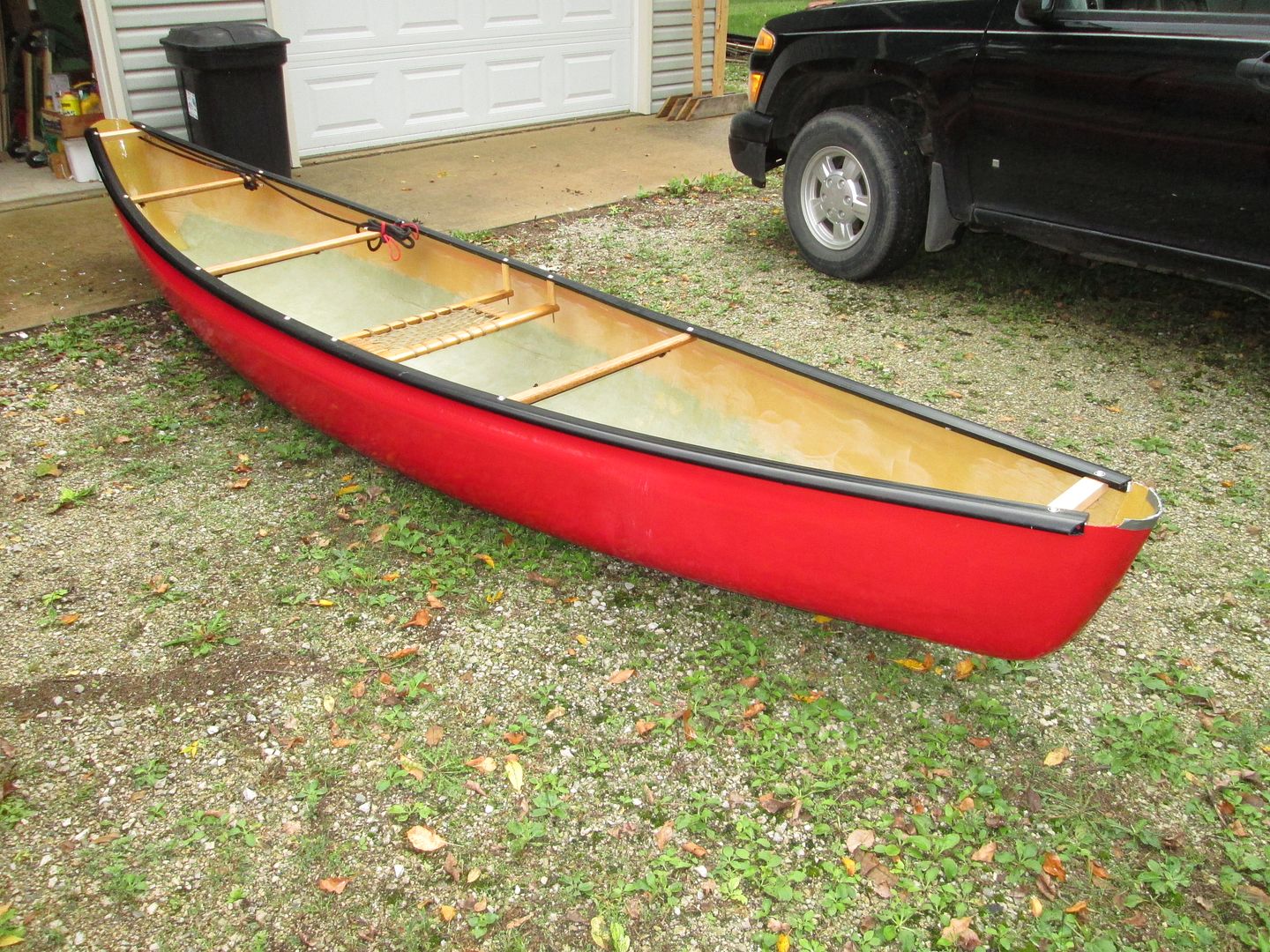 Last edited: