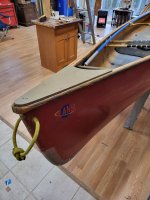 Screwed down deck plate. Dynel skid plate.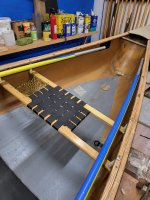 Glassed in d- rings. Pole- end hull protectors (hate the star cracks) made from rubber roof patch tape. Lobster bait bag catch- all in seat.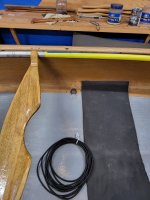 Pole clips. Foam kneeling pad. But what do I do with all that black bungee cord? And also, I'd like to come up with a way to tie my paddles in such that I can slide them back and forth to balance the boat while it's on my shoulders.