Manistee River backwaters of Tippy Dam
Flow- 2000 cf/s
May 10 and 11 2014
Solo trip
As seems to be norm for my drives up north, weather was crazy. Just as I got on the expressway it down poured to the point no one could see and traffic came to a halt. Lucky for me the rain did not last long. I arrived around 5:00pm at Government Landing on the west shore about halfway through the backwaters of the dam. I had the Argosy loaded and was ready to push off about a half hour later. The rain had been pushed out by a strong west wind. There were two groups camped near the landing and gave me the "that guy is crazy" look as I left the landing. Off to find a campsite.
No portages so the cooler with some goodies came along.
Had to get past the locals. Lots of nesting geese and a few of these guys. Government Island in the background.
Saw lots of turtles, but they were a little shy and jumped in every time I got close enough to photograph them. I paddled past the campsites on Government Island because they did not have shelter from the wind. I had a campsite in mind on a creek on the east shore but there was not enough flat land to set up camp. I went to the campsites further down the shore. They were nice but exposed to the wind.
Site 31
It was getting late now and I would have to make a choice where to go.
I paddled back up the lake to this bay where I could have made a camp if it were not for my friend the wind.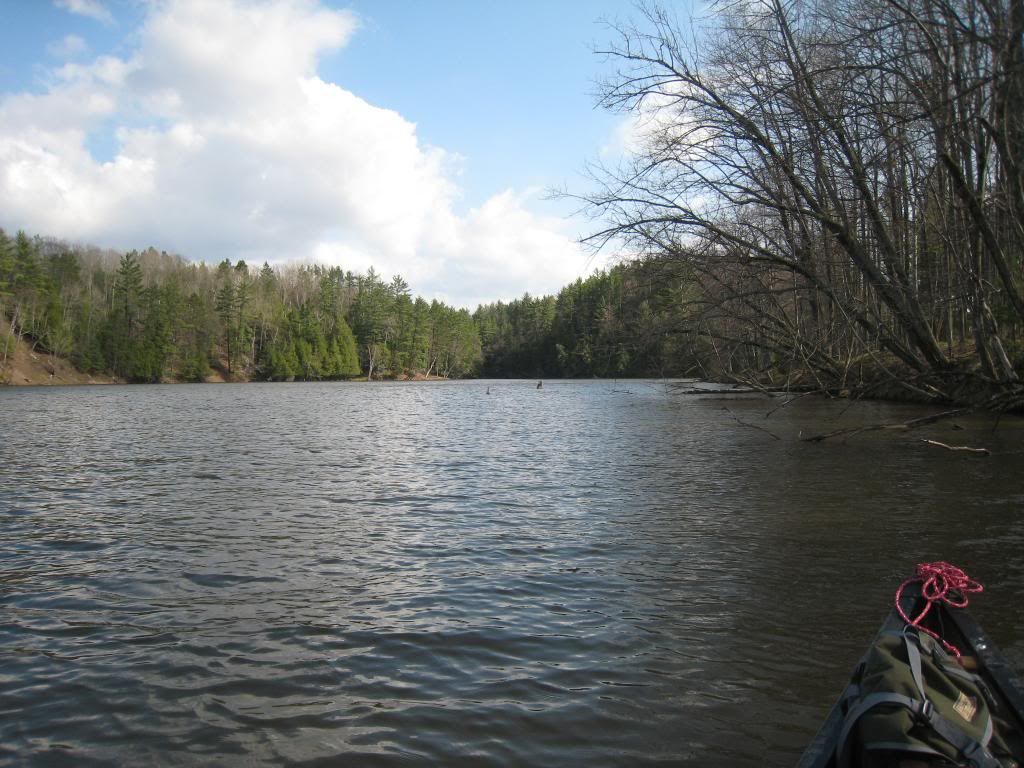 I said to myself if the wind is out of the west I needed a camp on the west shore behind a hill or something.
My chosen site. I kind of gave up tents in the bug less shoulder seasons.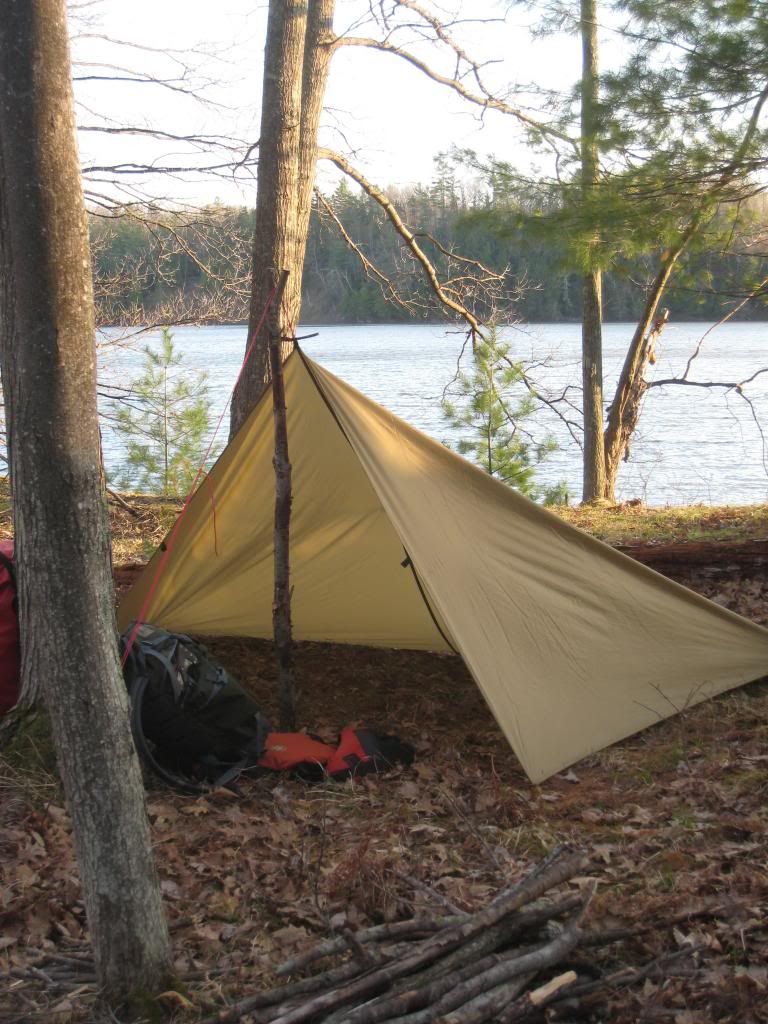 View from my site.
I found you need a lot of light to make these shots turn out good.
I slept badly and woke up feeling crappy. With more of a cold than I started with, I decided rather than endure another bad night I would head home. Not before I did more exploring. The weather was warm and gorgeous but windy.
Not sure who lives here but it was huge.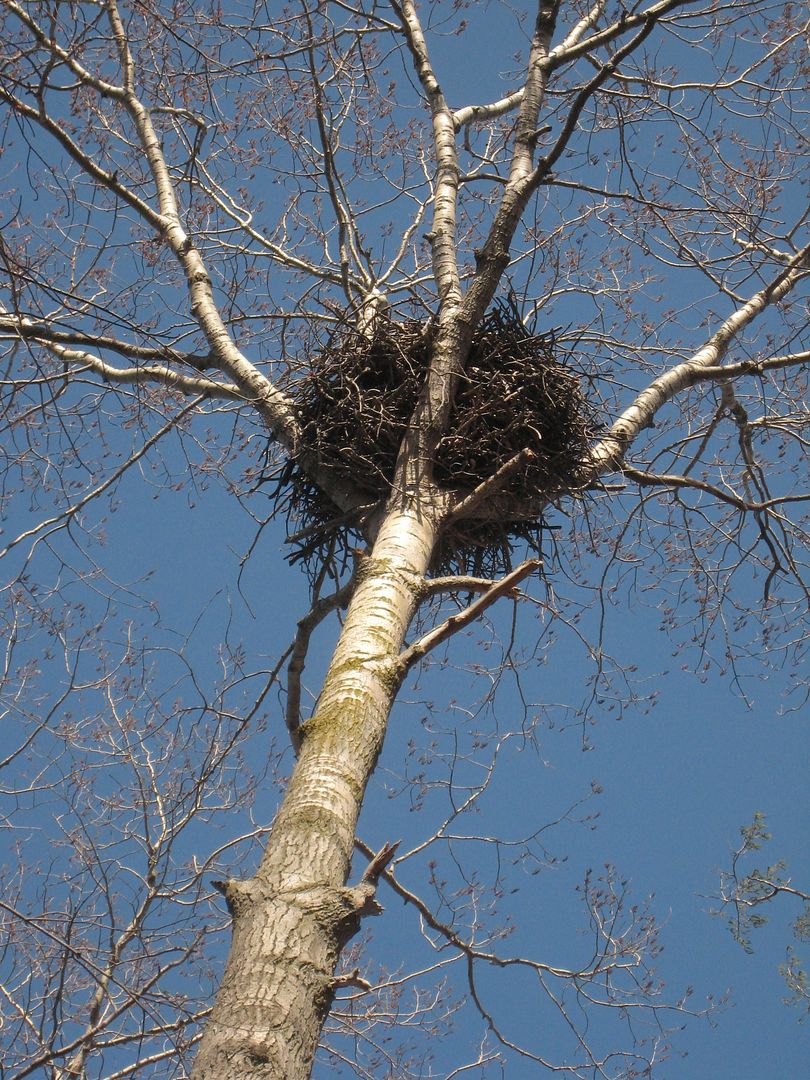 On the lake again.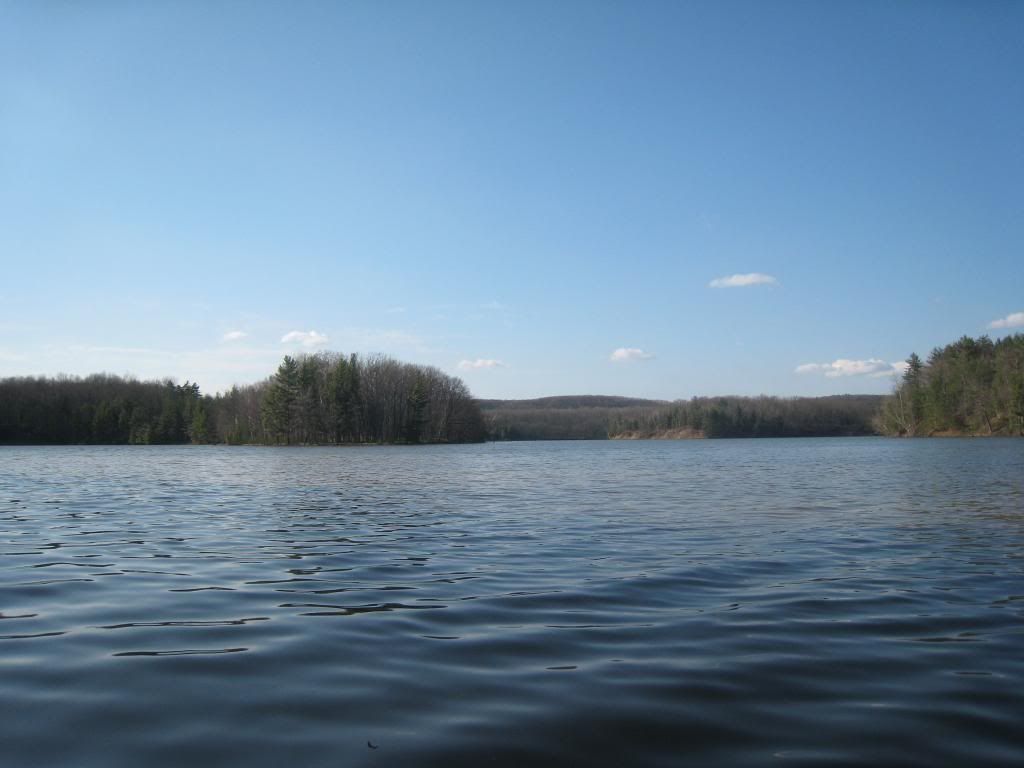 I paddled up the lake to the other campsites. They were dumpy, with lots of garbage laying around. The view was good though. Site 29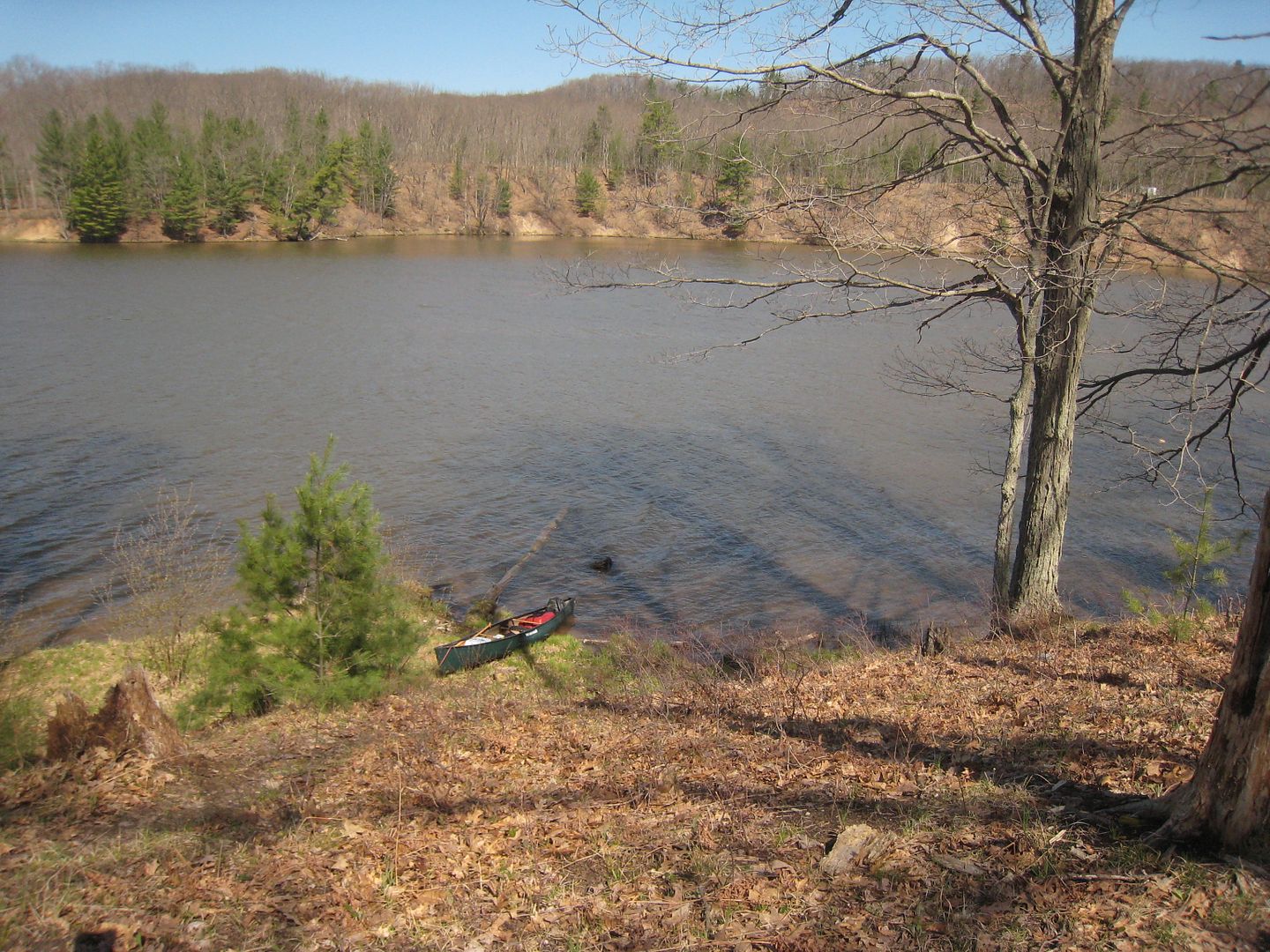 Back to the landing.
Had my truck packed up by 1:00pm and was off to head home. I figured since I was already here I should see what the river is like this year. The rapids looked more fun in its lower state.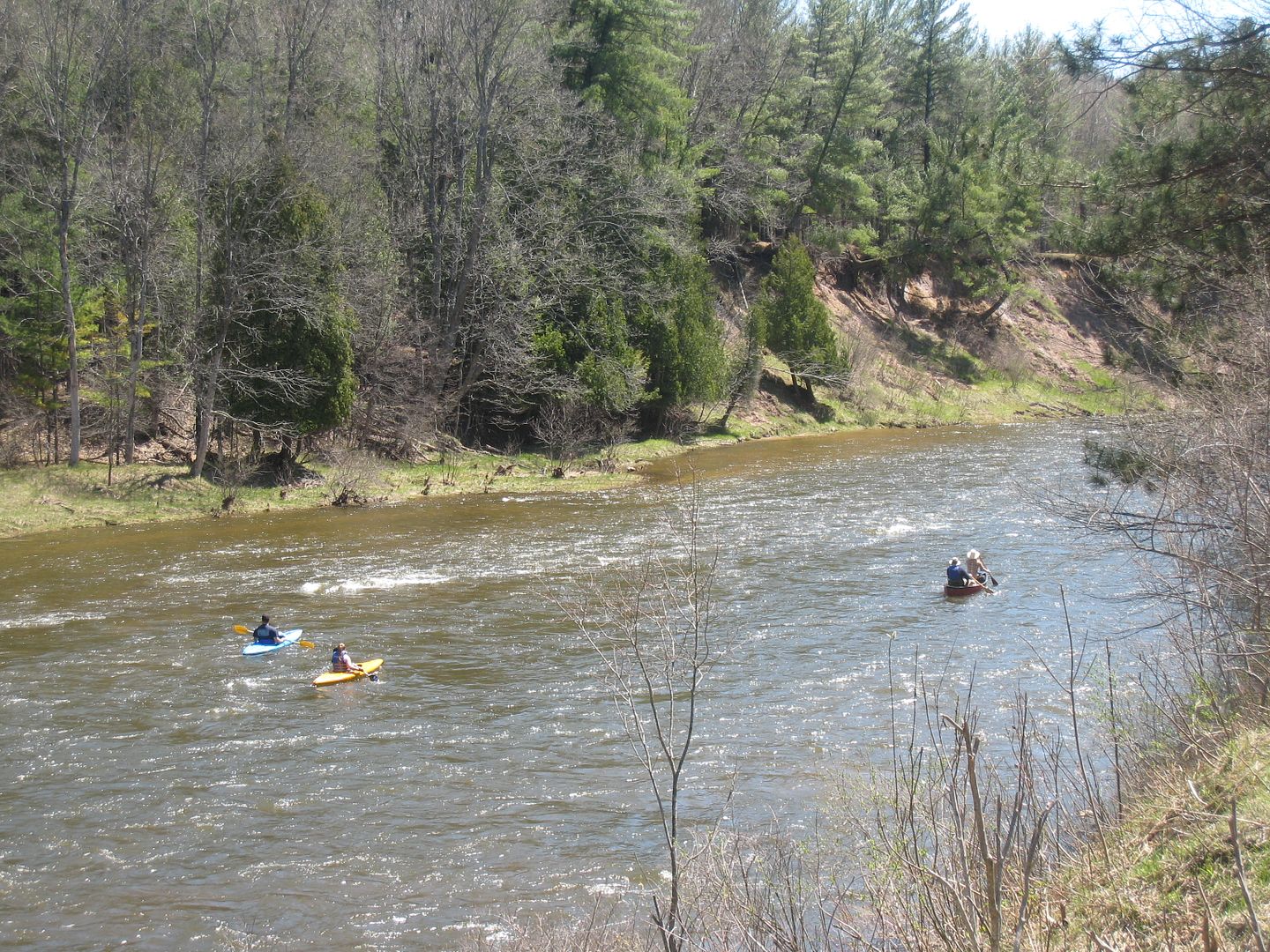 The launch this year....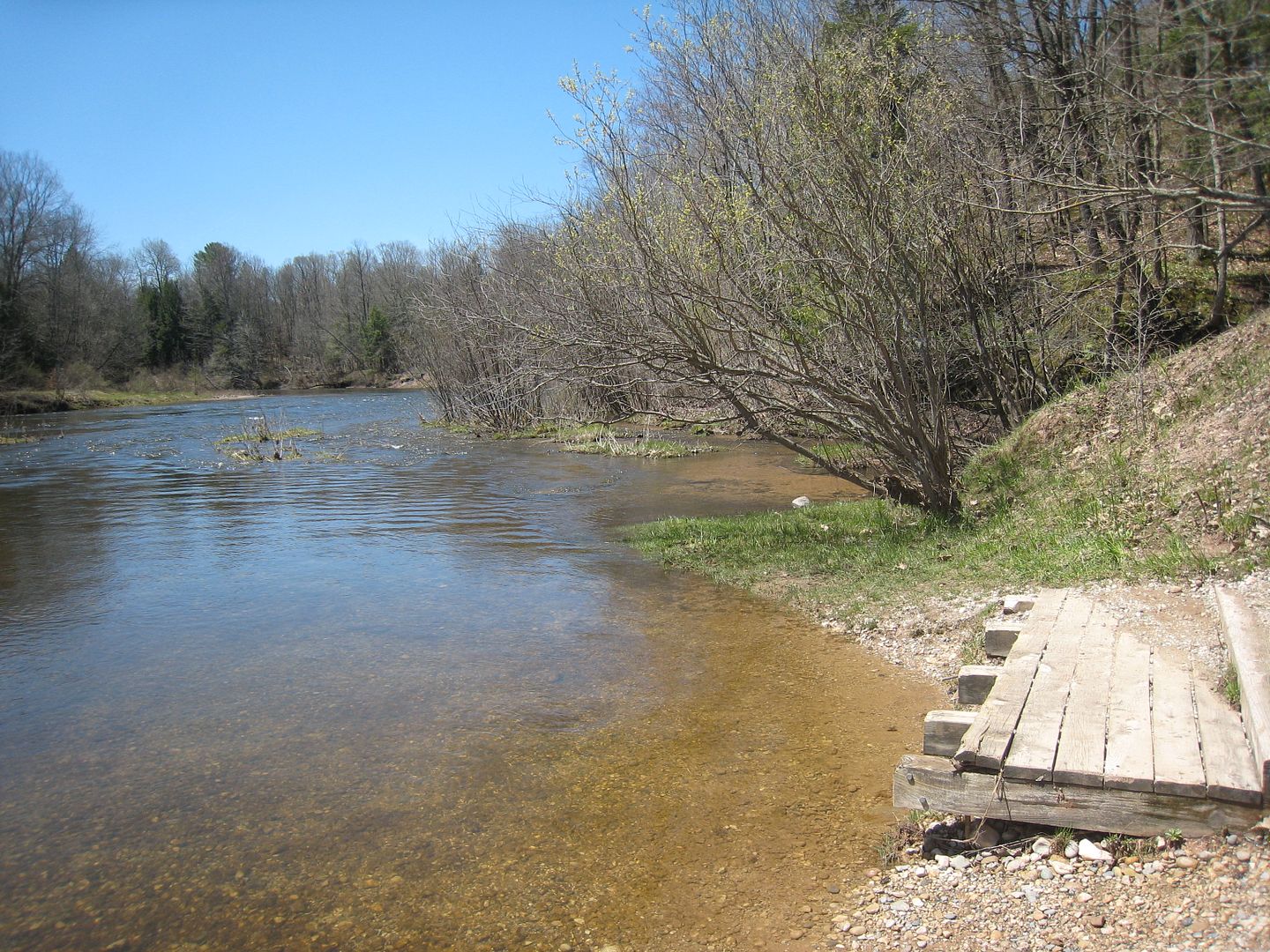 Compared to last year....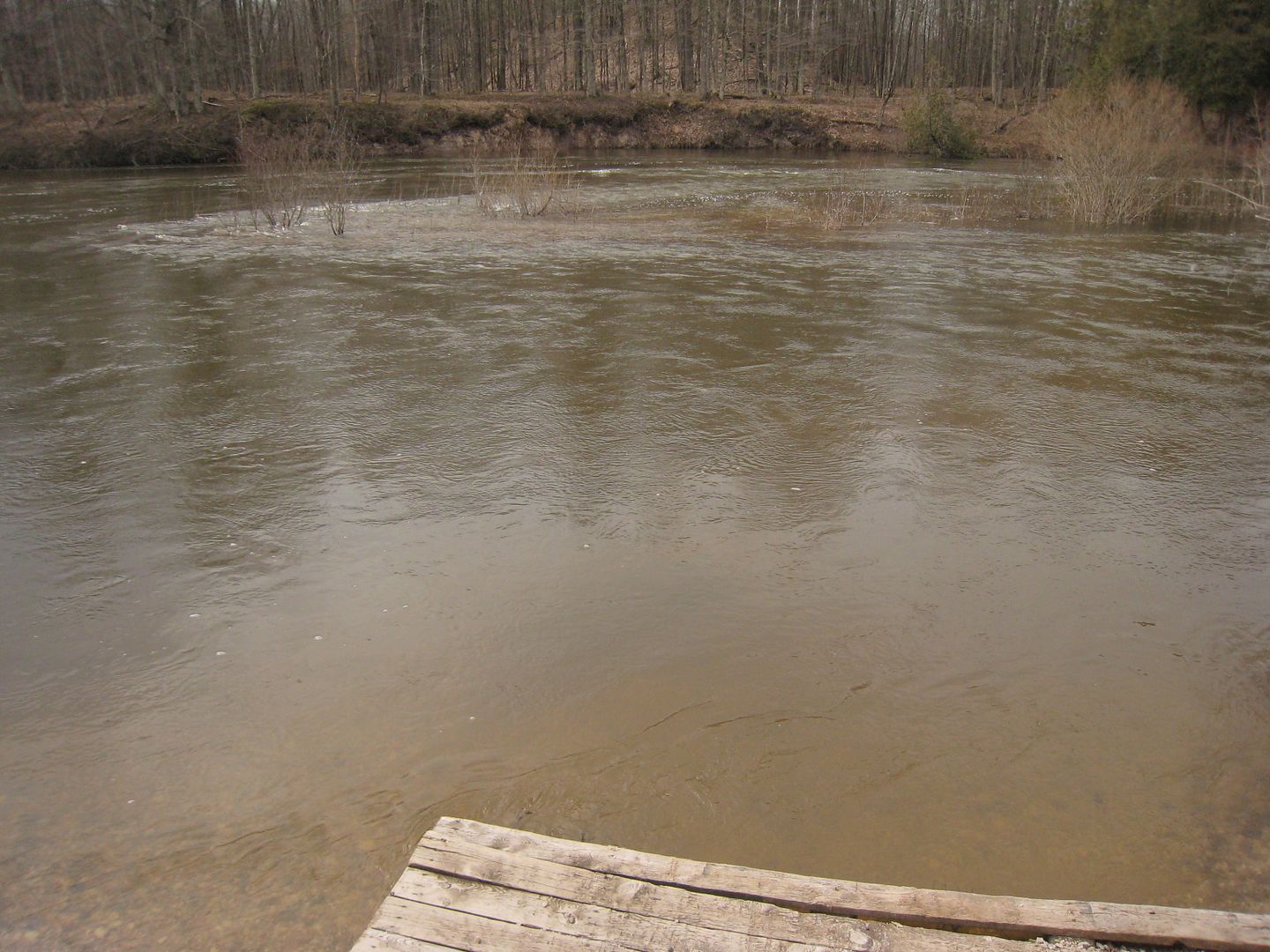 Finally time to go home and get some rest to feel better.