Sylvania Wilderness
5-21-23-2012
Group Members: Kaine and Ben
Day 1
Lakes Paddled: Clark, Loon Lake
We car camped at Clark Lake Campground the night before. The weather was nice so we did not even set up a tent and just camped under the stars. Needless to say we ready to get started pretty early. We Arrived at the Clark Lake landing around 9:30am and pushed off around 10:00.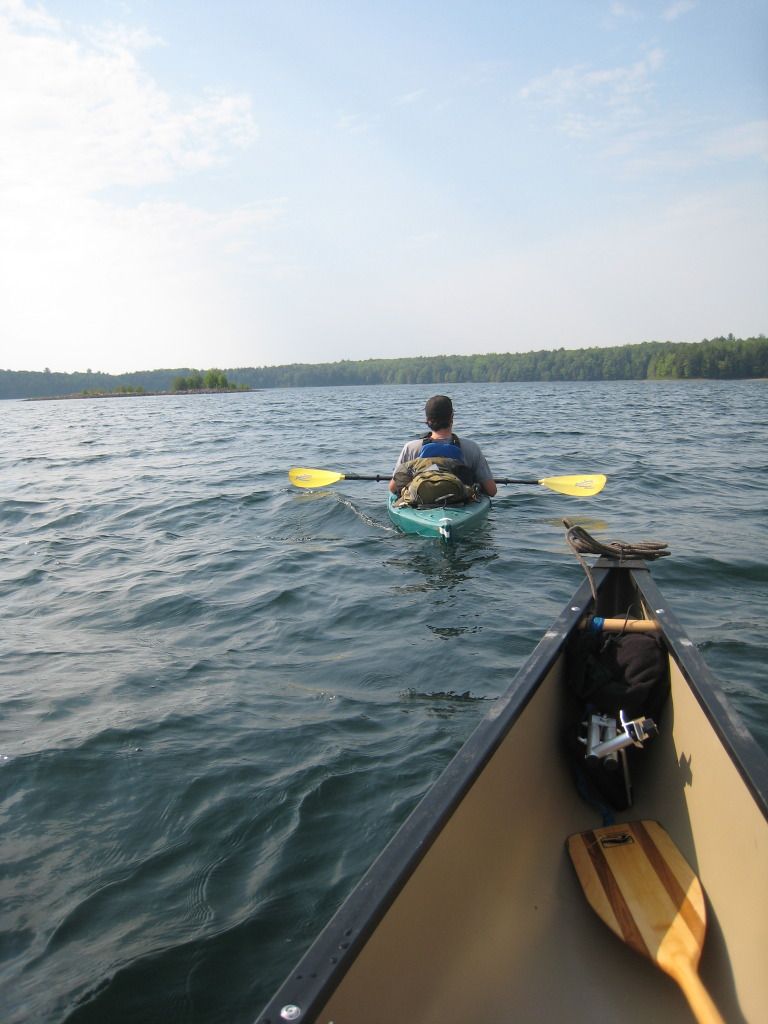 The wind gave us a little concern. It was blowing from the south and we were headed straight into the wind. Besides the wind, the weather was gorgeous, clear, warm, and sunny. Even with the wind and the chop we made it across Clark Lake in about an hour. At the portage into Loon Lake we decide to double portage. We finish in about a half hour and are on way to find our camp sit for the next two nights.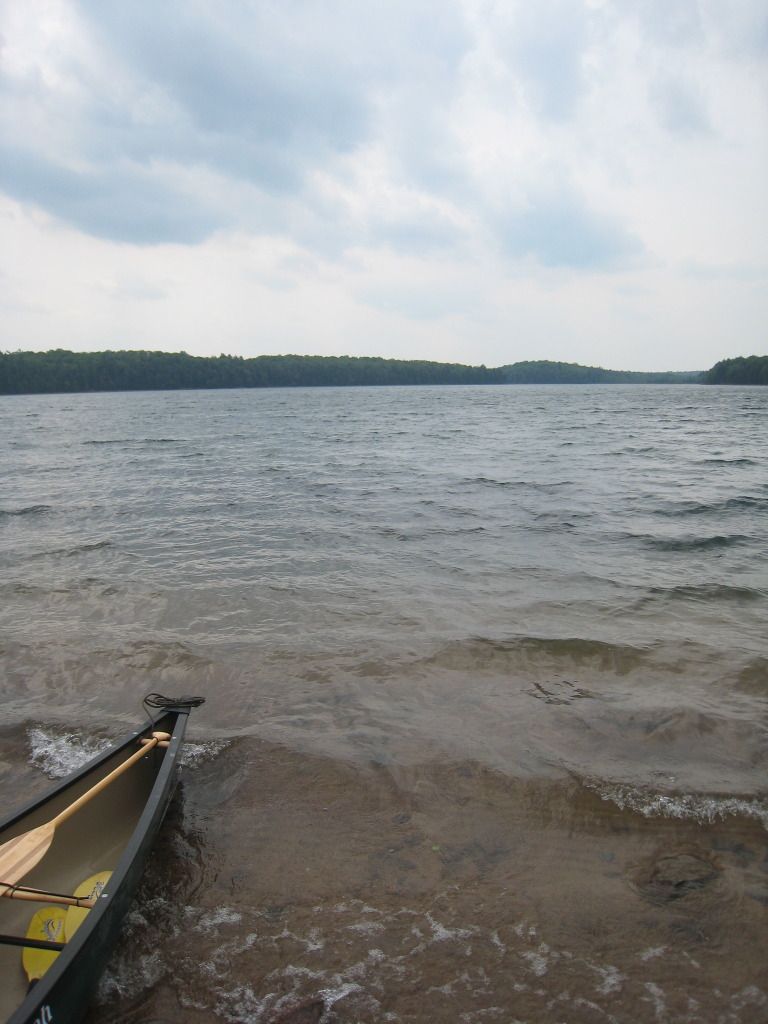 Not knowing where exactly our camp was, we aimed off a little to the north and paddled back south till we found our camp Mallard 1. Mallard 1 is on the ridge of a little hill separating Loon Lake from Banks Lake. By noon we are all set up and board of sitting around. It was too windy to paddle around. so we decide to make the vary short walk down the hill over to Banks Lake. Banks is a scenic little pond. From there we are still board and figure a walk up the beach to Loon campsite. Everyone we talked said that Loon was the best camp in the Sylvania Wilderness. Once at Loon we find a bunch of tents set up with no one to be found. We kept walking past the camp to the tip of the peninsula where we find an older gentleman fishing. We did not say anything to him right of way because he did not see us and we did not want to spoke him. Once he saw us I think he was still caught off guard. He did not say much to us when he said hi. The weather was beginning to turn. A quick sprinkle later he came back to talk to us. He said the rest of his group was off, shore fishing. He said fishing was not great but they were catching a few Bass and Rock Bass. We made small talk with him for a few more minutes and headed off back to camp. One our walk back to camp we could see and hear thunder and lighting off to the west. Once back at camp we sat and watched the storm grow closer from the beach.
As the rain approached us we headed back up the hill to batten down camp. Then it reached us. A horizontal rain along with a 40mph wind. We took shelter under the tarp which billowed down into a wall on one side and up into a ballon on the other.
Before the storm.
During the storm.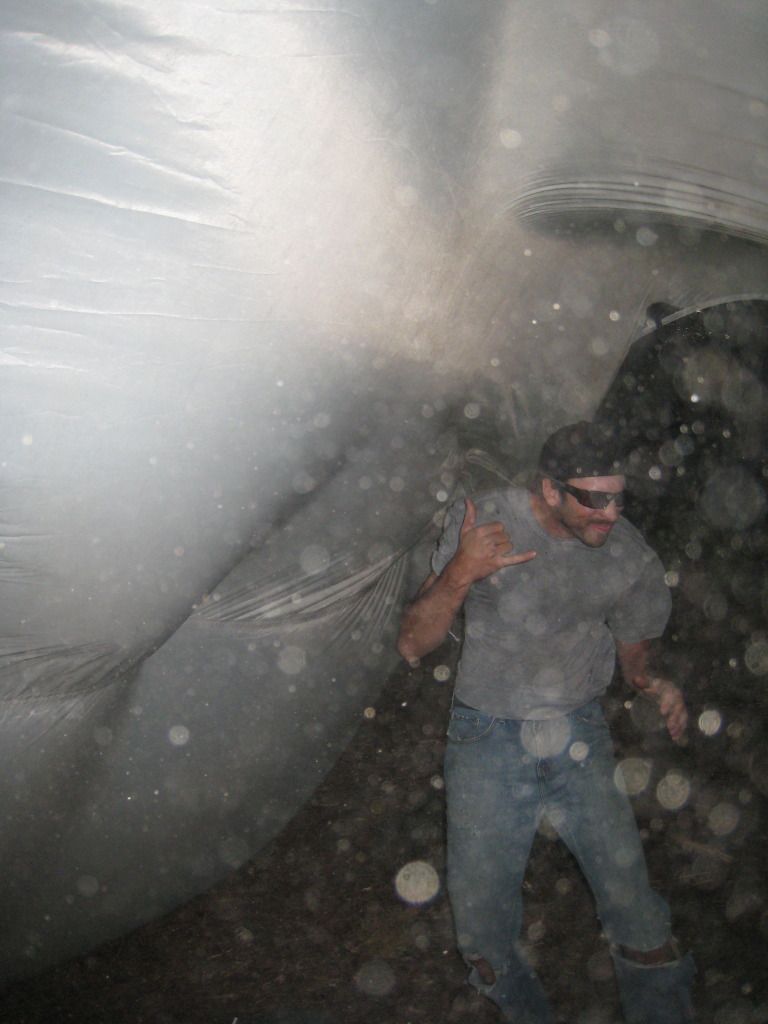 The wind lasted for 10 minutes but the rain went on for awhile. Around 9:30 we called it a night.
Day 2
Lakes Paddled: Florence, Big Bateau, Cub, Deer Island Lake
Today we planned to paddle the southern loop of lakes. Today the weather is still really nice, other than the wind. Today the wind was out of the west. No chop but it was a beam wind all the way to Florence Lake. It did not take to long to paddle across Loon to the portage. This portage was not bad.
Florence was a nice little pond vary different form the other lakes we had paddled. It was muddy with no sandy beaches. I let Ben use my Argosy and used his kayak. He seemed to enjoy the boat. A quick paddle around led us to the vary short portage into Big Bateau Lake.We decide to have a quick lunch at the end of the portage. This lake is vary beautiful.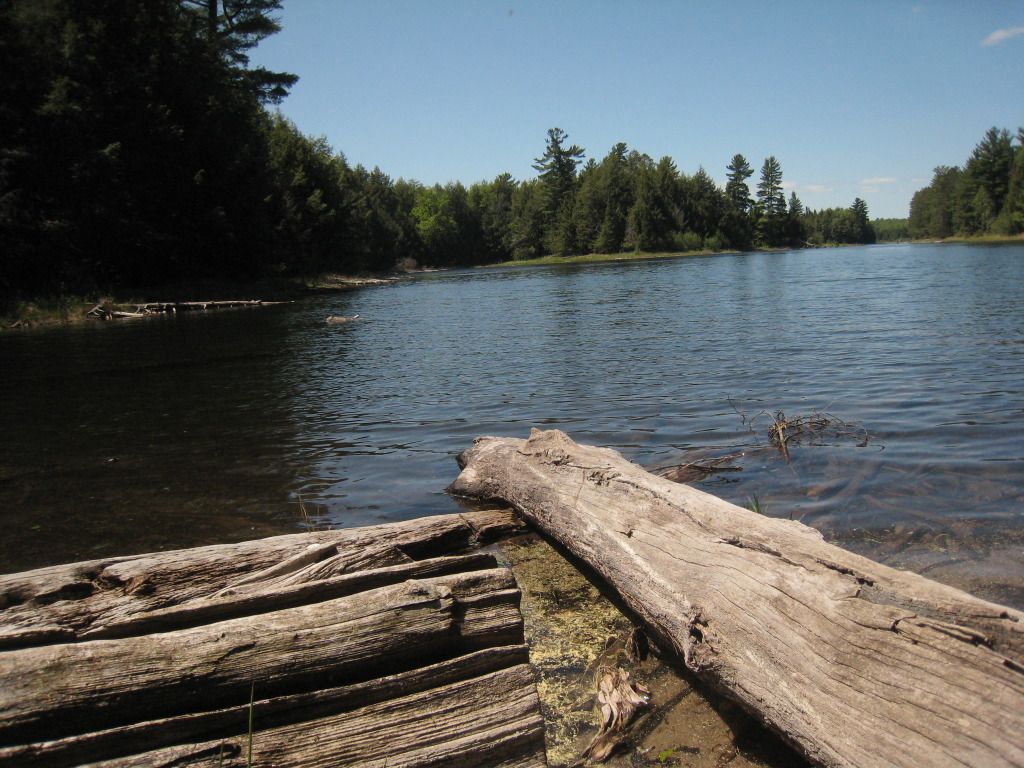 Lots of islands to explore. We spend a couple of hours exploring this lake on our own. Ben went to one side of the first Island and we crossed again on the other. After that I did not see Ben till he meet me on the portage into Cub.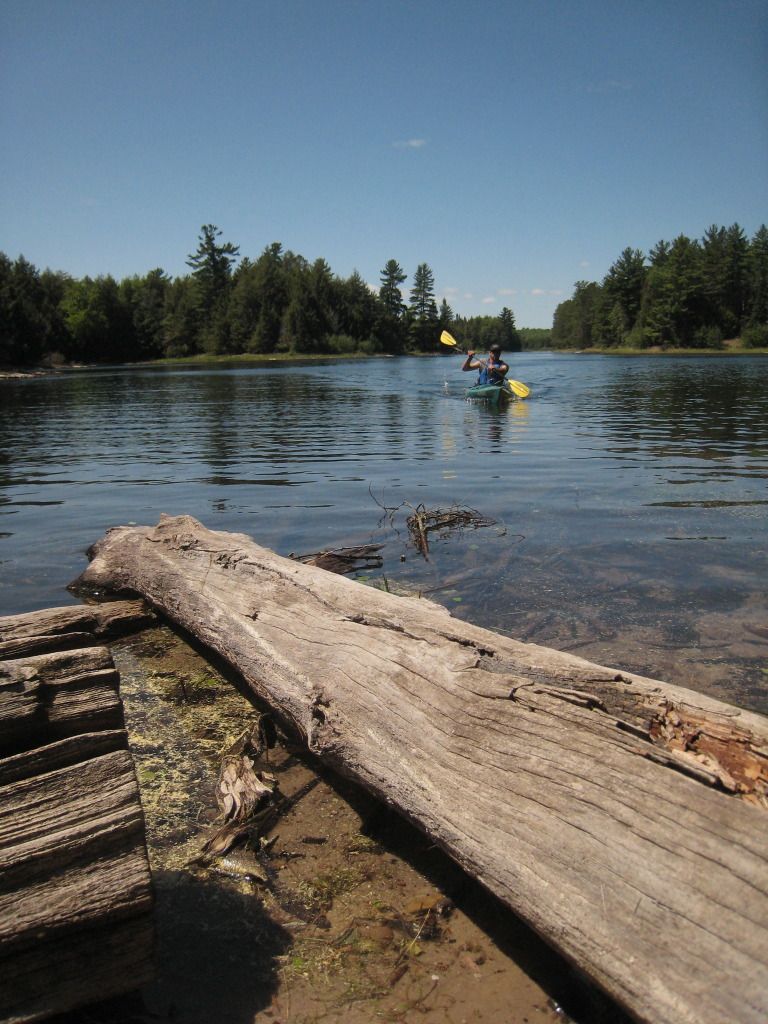 This portage is just a tiny carry. Cub Lake is another small pond and we do not spend much time here. The wind is starting to pick up as well. On to Deer Island Lake. There is a strong west wind so we do not spend much time here either. The portage from Deer Island back to Loon Lake seemed like a vary long portage. In Loon we paddle head into the wind before we turn north into a beam wind again. Back at camp we each take a little nap before dinner. Again we head for tents around 10:00pm.
Day 3
Lakes Paddled: Loon and Clark Lake
Nothing to exciting today. We pack up camp and ore on our way around 9:00. Make the quick portage into Clark Lake. Today there is a strong North wind. Once again head into the wind. It does not take us long and we are at the landing.
Lessons learned: The tarp worked out nicely. It held strong during the storm but we both need a refresher on our knot tying. All in all a nice trip. This is a great place to do a family trip in the summer. There were a lot of nice sandy beaches and the ports are easy. On to the next adventure.