Joined

Jun 12, 2012
Messages

3,989
Reaction score

1,788
Location
Steve Lapey started tripping in Algonquin Park in 1949, and he spent the next 7 summers exploring the park out of Camp Pathfinders in wood canvas canoes. He was privileged to be in attendance when Omer Stringer gave paddling lessons in his Bob's Special, and he has paddled a wood canvas canoe ever since.
Today, Steve spends his days in his shop in north eastern Massachusetts and restores/builds wood canvas canoes. (stevelapey@comcast.net)With all of his years of tripping experience to guide him, he built a form for a 16' canoe which he calls the Sweet 16. Here is what the Sweet 16 looks like fresh out of the shop.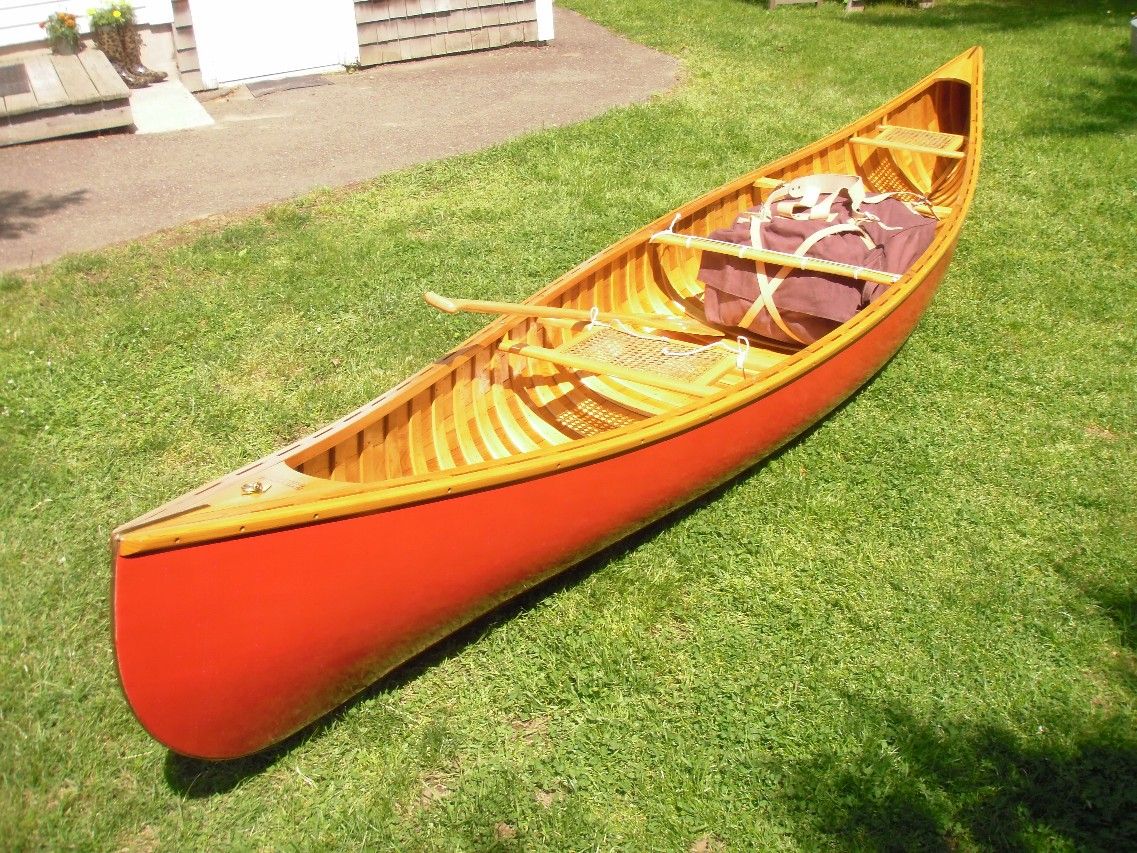 Sweet Sixteen
Sixteen foot Cruiser
Made at Stevens Canoe Works
Groveland, MA
Ribbed: November, 2005
Completed: February, 2006
Materials
Stems: Northern Ash, Laminated
Decks: Maple
Seat Frames: Maple
Thwarts: Maple
Inwales: Sitka Spruce
Outwales: Northern Spruce
Ribs: Northern White Cedar
Planks: Atlantic White Cedar
Exterior Finish: Interlux Brightside: Fire Red
Bright Work: Z-Spar Captain's Varnish # 1015
Weight: 58 Pounds
Price: $3195.00
Lines taken from a Peterborough wood strip, model 44, modified for wood-canvas construction. This canoe has been built "light" with ¼ inch ribs and number 10 canvas.
Last edited: