Just did a short trip down to the headwaters of the Steel river. It's about an 80 k drive to the departure point from my house.
My buddy who used to run the High School Canoe program before me was looking after a couple of kids from Poland. They had never done a canoe trip before, so we thought the Steel would be a good place. It's only about a 10 k paddle with one port to get down to the site. I chose to bring my Poly Old Town, because I didn't want to do the port. The rapids around the port can be bumped and grinded by anyone who doesn't care much for their canoe.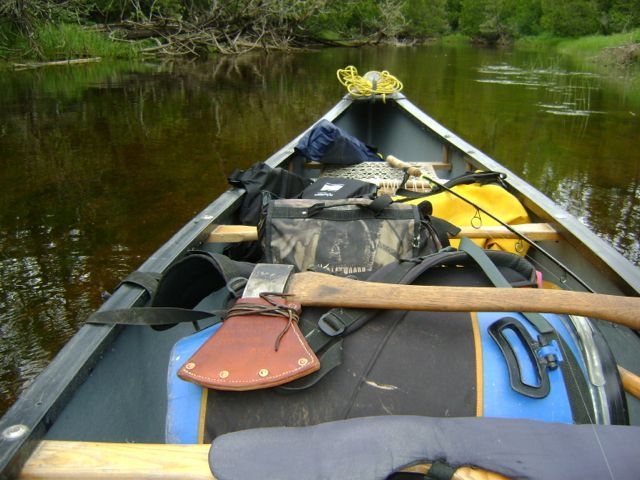 Here's the Old Town ready to go. Some of you might recognize something familiar in the canoe.
My buddy and the Polish kids did the port while I bumped my way down the rapid and then started fishing. The walleye were hungry. I was just using a jig with a rubber tail. The Polish kids had never seen anyone fishing before, so they must have wondered why a grown man would be sitting in a canoe screaming and whooping.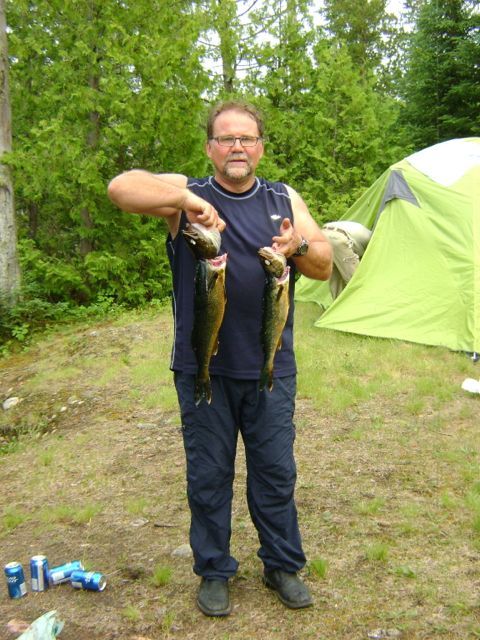 Yours' truly with the catch of the day.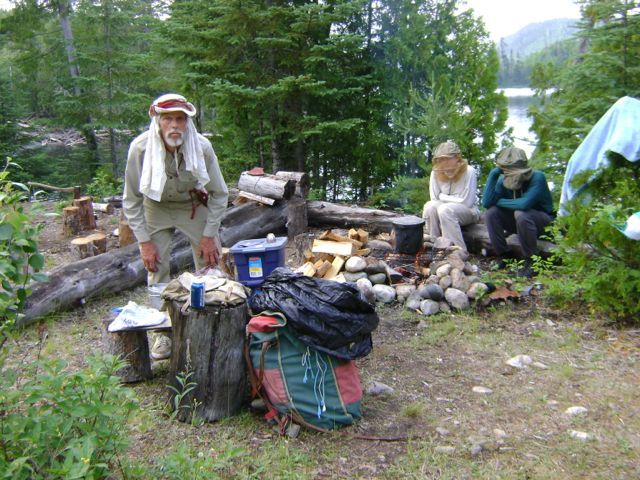 The bugs were bad, something the Poles didn't have a lot of experience with.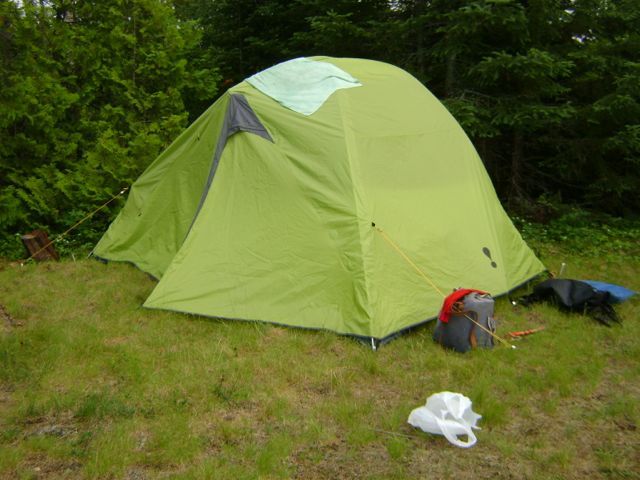 I bought this tent at a discount earlier this year. It's a Eureka Bella Coola, quite a big tent. However, I don't recommend it…it is frail and wouldn't last two seconds in a wind storm.
Later that night the Polish girl made me take her fishing. On her first cast she got a respectable walleye. It was getting dark, so I got the frying pan out again and showed her how to cook fish. Up until this point, both kids claimed to have never eaten fish. They sure ate it that night! I have to admit, it was most excellent, washed down with a couple of glasses of wine.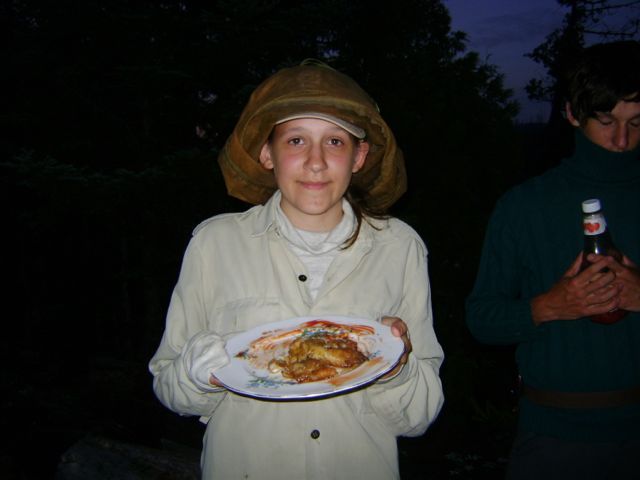 All in all, it was a great overnighter, lots of "firsts" for the Polish kids, and lots of fresh fish to eat.
In case anyone is contemplating the Steel Loop this year, water levels are already getting low. Bug levels are very high, but mostly just moquitos.