Grand Sable Lake
May 15 through 17, 2013
Group Member: solo
I walked into the Ranger Station in Grand Maris, Michigan around 3:00pm inquiring about the paddle in camp on Grand Sable Lake. The Ranger there took down some basic information from me and said he had to call the main station in Munsing. After getting the ok from Munsing he began to write out my permit. He was an older guy and had to remember how to fill it out as he said this was the first permit he had issued this season. Halfway through the process a older couple came inquiring about something else and thought I was crazy for going out there by myself. I reassured the couple and the ranger that I would be fine and had gone solo before, and paid my $10 ($5 per person per night at Pictured Rocks). I had to inquire where the boat launch was located and was off.
When I arrived I saw the lake was really windy and making good size waves out of the west that would be on the beam of the canoe heading to the campsite. I was thinking to myself that maybe I was crazy to head out tonight. It was a short paddle to the camp and I did my best to quarter the waves.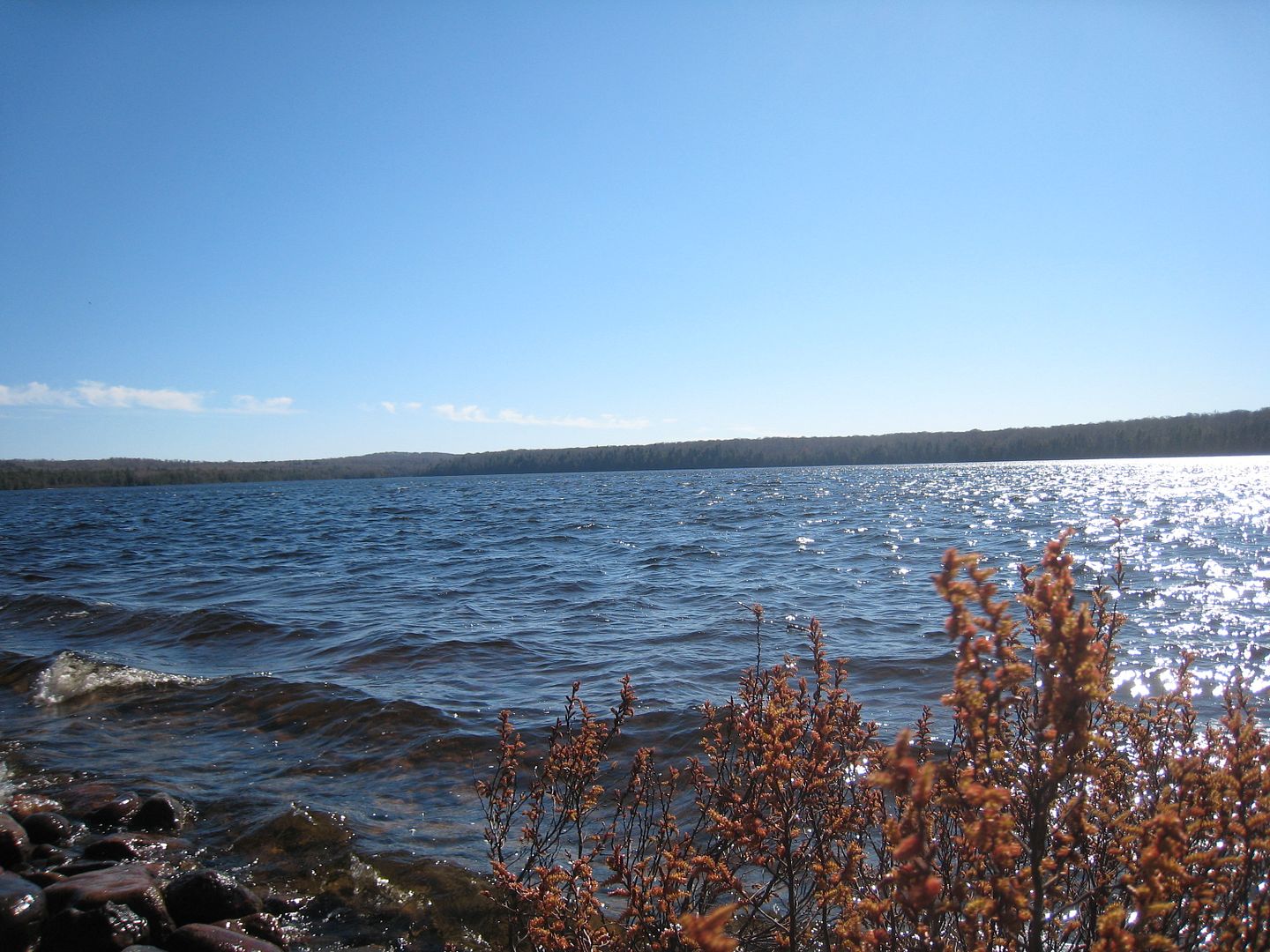 The little Argosy impresses me more and more and not once did I feel unstable. I once again brought some extras with me as there were no portages. I arrived to camp by 5:00pm and was set up by 6. I pitched my tent behind the only wind break I could find, and proceeded to cook dinner.
The camp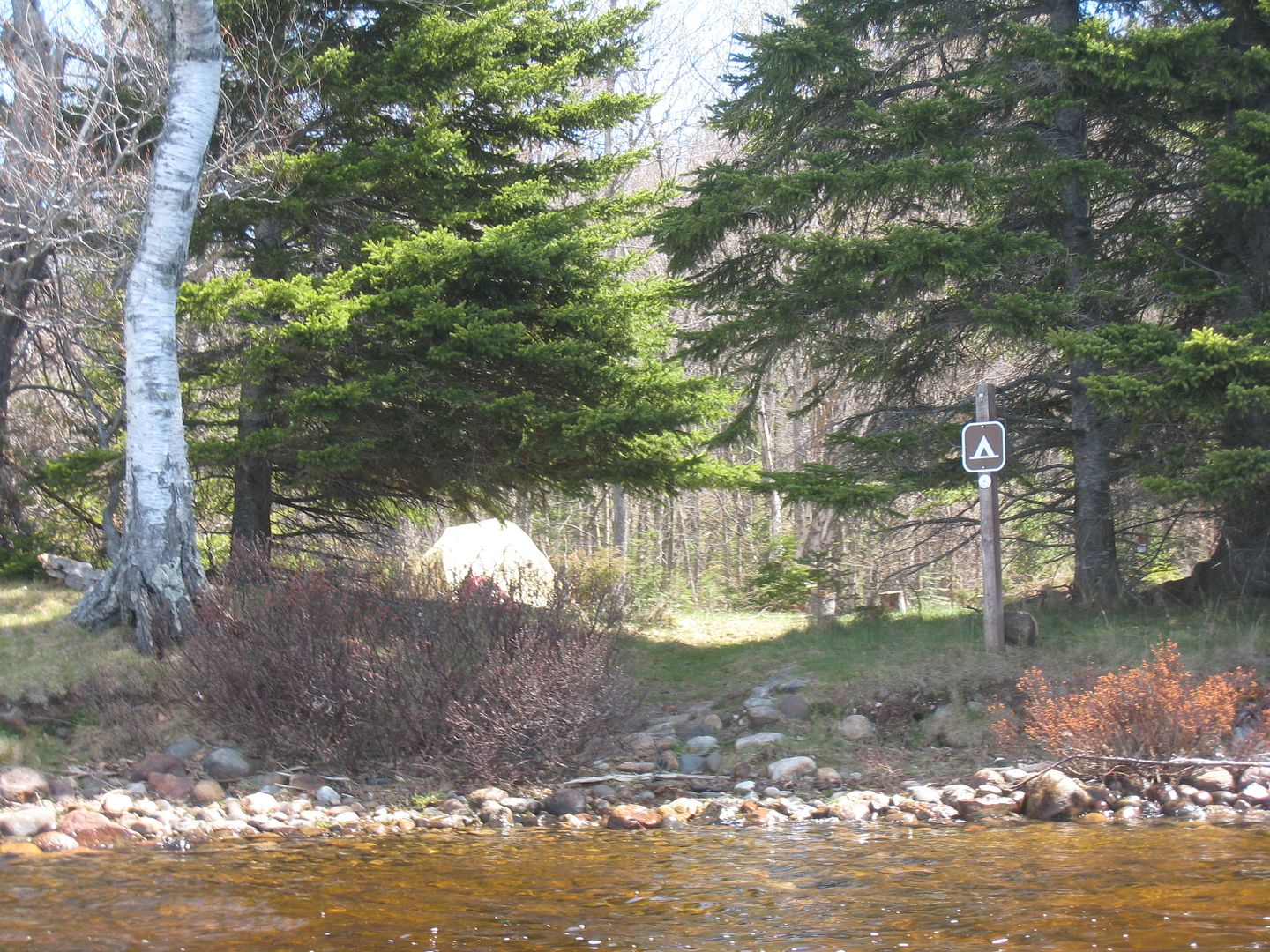 I went to bed pretty early but not before catching a nice sunset.
I woke early and made myself breakfast. As I was eating the lake was still windy and I was thinking what I wanted to do for the day. I decided that I would paddle around the lake and take in the sights despite the wind which was now out of the north.
A little beach tucked in a nook.
A look north towards the dunes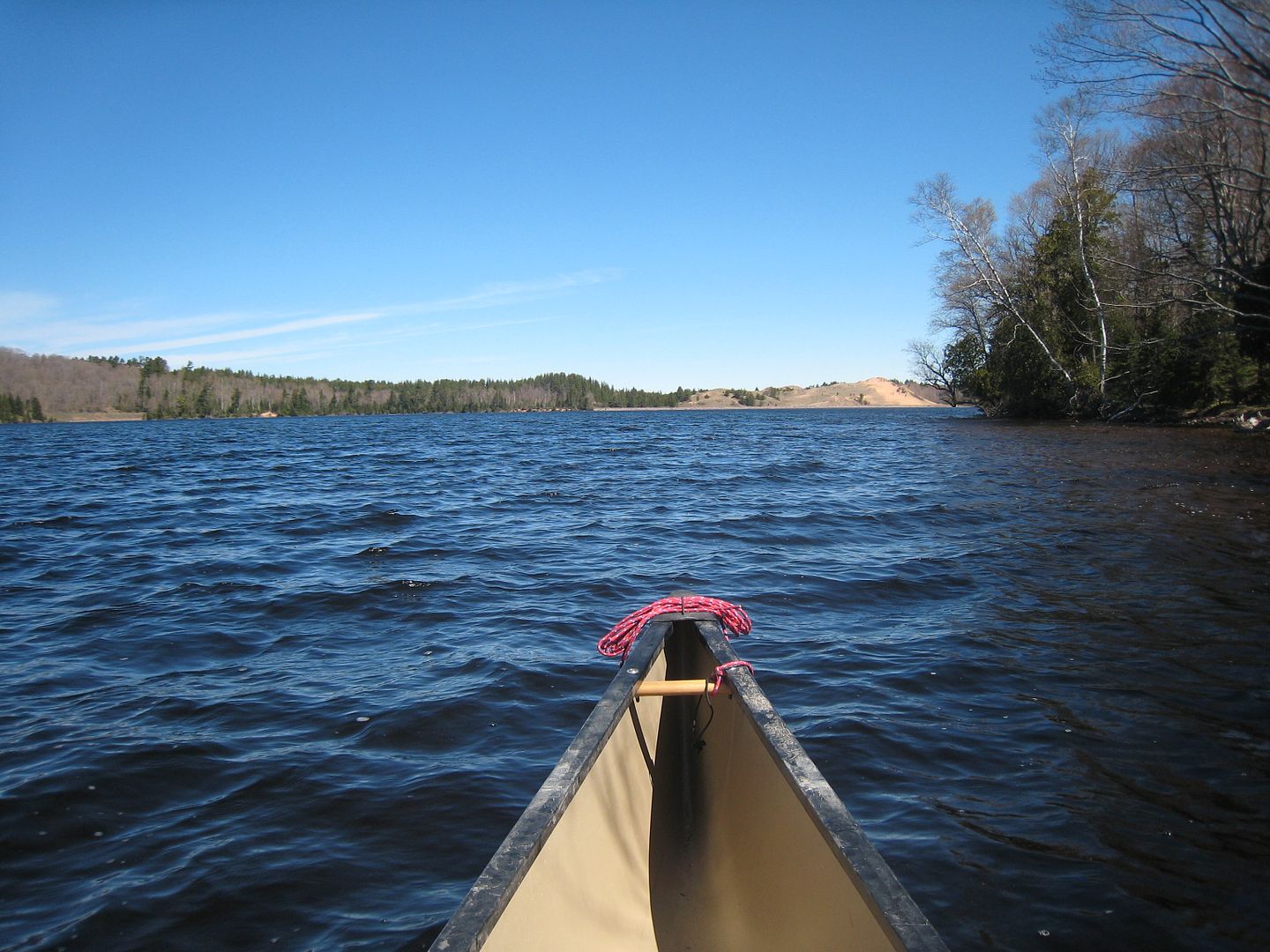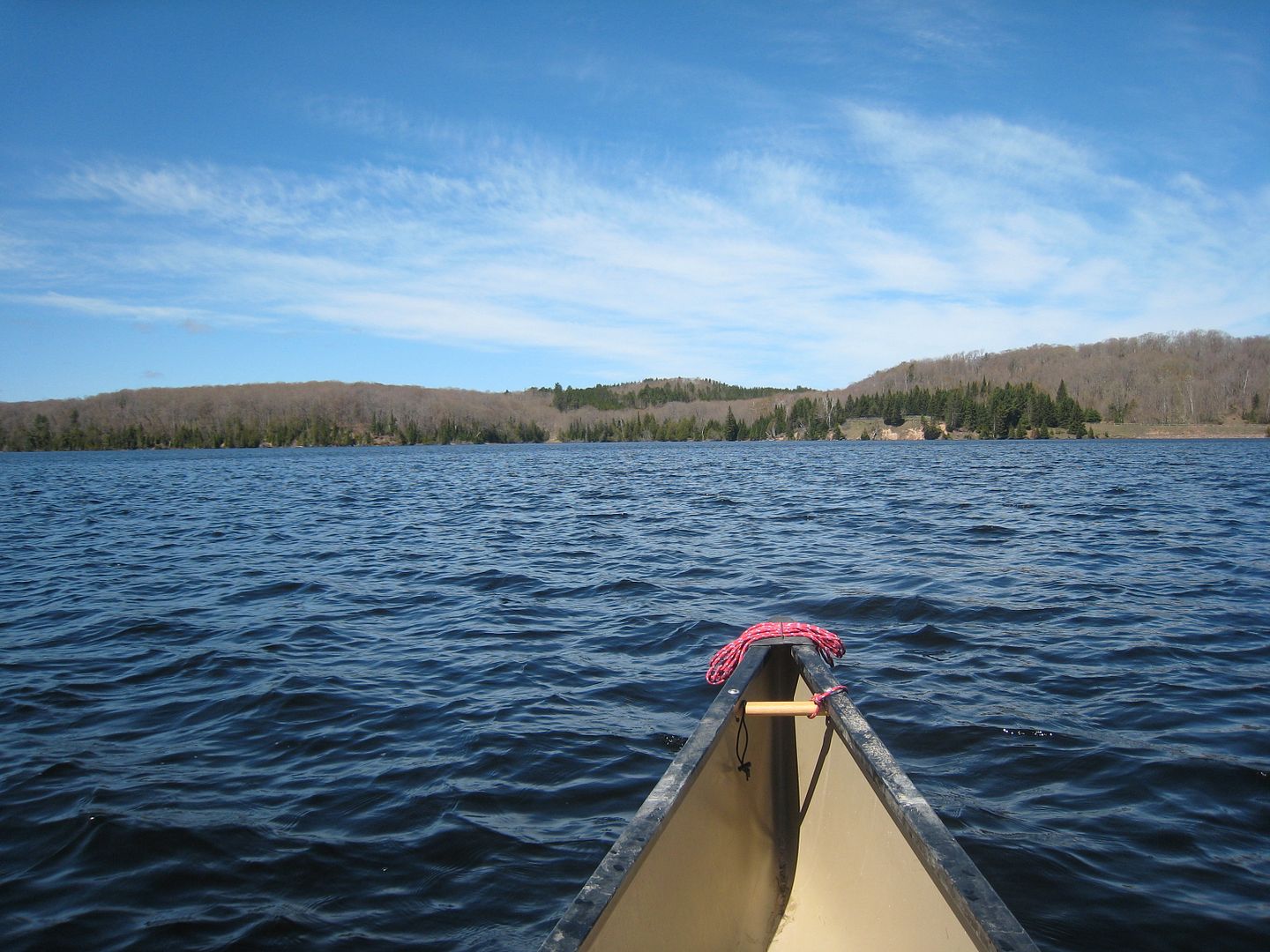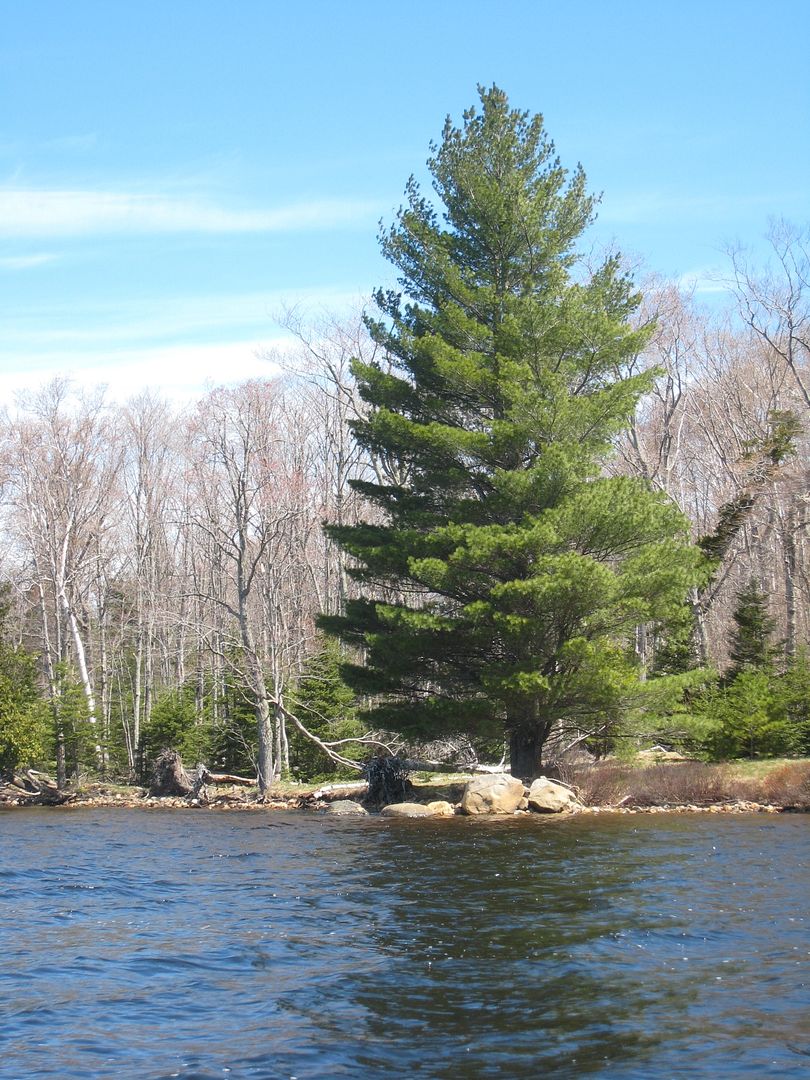 After my paddle around I went back to camp and made some lunch. After lunch I wanted to try some new found hobby of bushcraft. I also gathered a bunch of fire wood to have a good fire after dinner. These activities took up the rest of the day. Before I knew it was 10:00pm and went to bed.
Woke up the next day to condensation dripping on me. I had never experienced this before but knew what to do to help it. My setting up out of the wind backfired on me. I crawled out of tent and opened everything up to attempt to dry before packing up. Outside it was dead calm. While packing something in the lake caught my eye. I see a tree floating by. Even with the little wind it was still cruising south quickly. This was new sight for me and wanted to get close up to it. I quickly packed up my gear and got it all loaded by 9:30AM.
After getting close and seeing how big it was made me nervous being close to it. I than paddled around the lake a little more.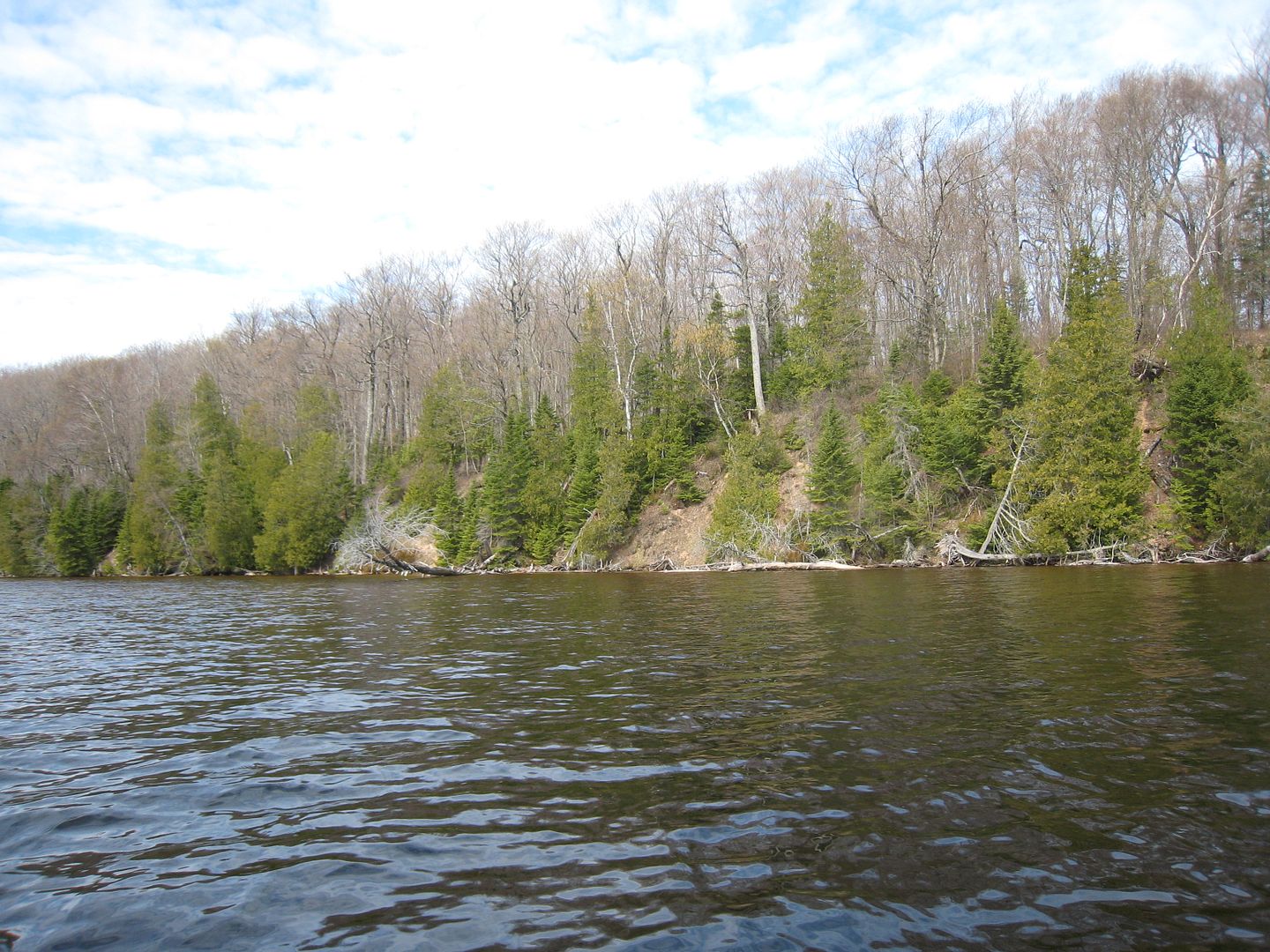 The west shore was different than the east shore that I had hung out around. It was more sandy. After that I paddled to the boat launch to head out. I was kind of shocked when I arrived, there was a boat dock in the water which was not there when I left. I am not sure if they felt pressured to put it out for me and moved it up the list of things to do.
This was a great little relaxing trip for me and I had an enjoyable time by my self for a couple of days.