For those folks who might be in the area, the Northern Lakes (Canada) chapter of the WCHA is participating in a canoe-themed event taking place on Saturday May 20th in Orillia, Ontario. The event is being held at the
Leacock National Historic Site
to celebrate the launch of a new exhibit in the museum's historic boathouse.
Some of our members will be displaying their wood-canvas canoes, vintage tripping gear, factory sample models, as well as running some in-water paddling demonstrations. Here is the promotional flyer and event schedule: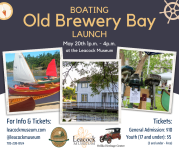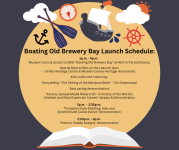 The museum is housed in the former estate of Canadian author and humourist
Stephen Leacock (1869 - 1944)
and is set on 10 acres of land oriented on Lake Couchiching's south shore.
Leacock was an avid canoeist and fisherman and his personal paddles and equipment will make up part of the exhibition.
Historically the area was also a hub of all-wood canoe building in the early 20th century with makers such as W.T. Bush operating out of nearby Coldwater and the J.H. Ross company in Orillia. Another local museum, the Orillia Heritage Centre, will be bringing their own displays of historic watercraft
For those unfamiliar with the area, here is the address and a google map link:
Location:
50 Museum Dr
Orillia, ON
L3V 7T9
Google Map
Hope to see you there!