Joined

Jun 12, 2012
Messages

3,989
Reaction score

1,788
Location
I'm not a fan of blue barrels, never could get used to them. For years I carry a nylon bag with two nylon inner bags that I stuffed in one of my larger Duluth packs.
One bag had dinner, the other breakfast and snacks for lunch.
Recently, I downsized a bit and only carry one large Duluth pack for gear, and I have gone to a smaller Duluth Day Pack (
http://duluthpack.com/outdoor-gear/...acks-backpacks/standard-daypack-backpack.html
) for my food pack
I have had this Day pack for over 25 years, I used it as an overnight bag at work for 15 years and it's been rebuilt once at the Duluth factory. Mine came new with leather straps, a leather bottom and leather pocket up front. The zipper is tough as nails.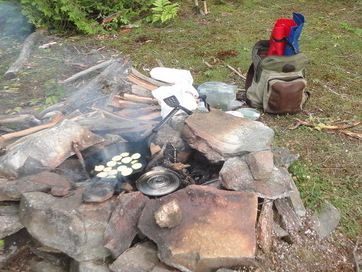 I use 2 Seattlesports medium sized waterproof bags 11"x22" when flat, that I bought from Sierra Trading Post. When these bags are 3/4's full, they fit inside perfectly.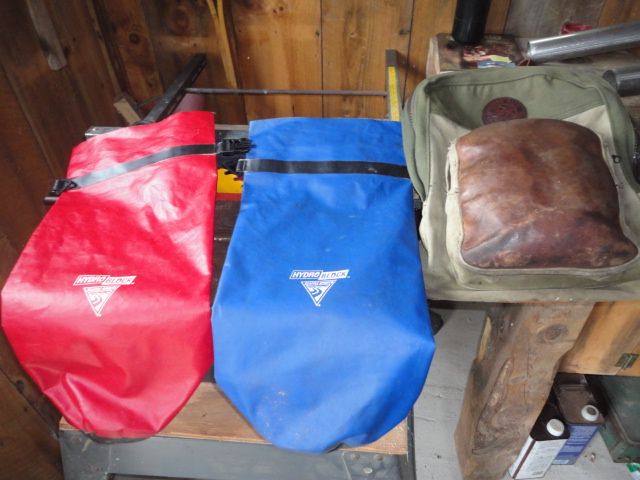 On a portage, I can carry the pack on my chest and the larger pack on my back. This method is frowned upon by some, but I'm over 6' tall and I get a good view of the trail and hazards even with the pack on my chest.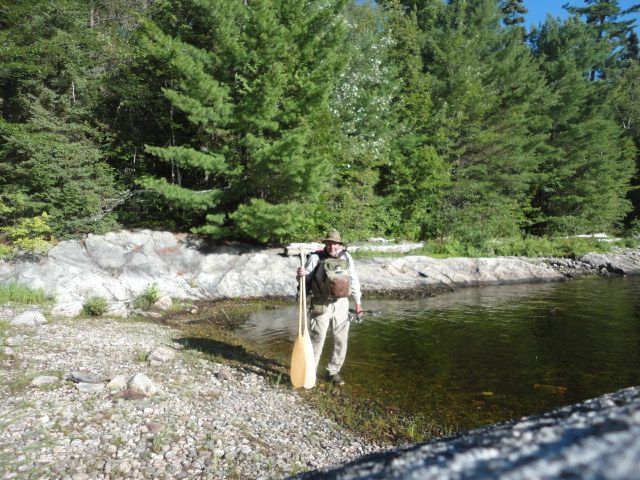 I can carry my small pot with small dinner plate and spoon/fork inside on top of the food bags and my "littl'bug stove inside across the back. It's been a real nice setup, I carry all my breakfast/lunch in the blue bag and dinner stuff in the red.
Granted I eat some pretty boring meals on the trail, but I prefer it that way. Less time cooking, more time canoeing. I had more than enough food for my recent 8 day trip although I did eat some fish I caught along the way.
I sometimes hang the pack at sights where I can find a nice branch, but other times I just walk the shoreline and place the bag under a bush. I would consider it as smell proof as a barrel, but a small critter could chew thru it.
That front pocket carries a water bottle and a water bottle filled with adult beverage, plus I squeeze an old plastic "salad dressing" bottle filled with cooking oil.
My cold handle frying pan goes on the top of the larger Duluth pack.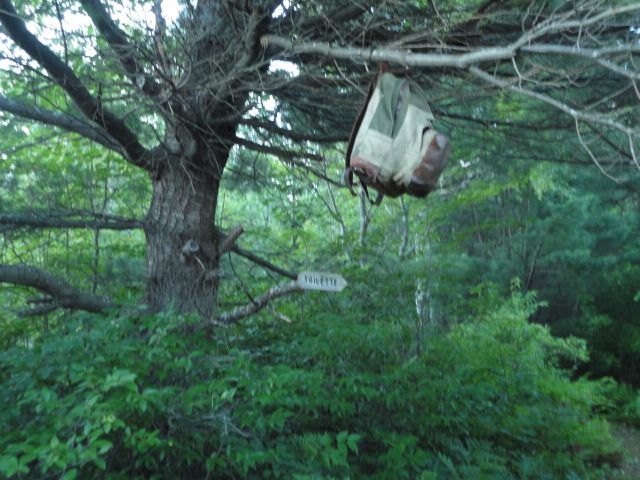 Best of all, it fit's nicely into the canoe, half of the bag fits under the bow seat to help with the trim and when the trip wains down, I have it all the way under.
Last edited: