Since my first trip into the BWCA, I have used 5 gal. buckets with snap lids. I know now days, people are paying big money for Blue Barrels and harnesses.
I get blue, 4 gal latex paint pails for free, from the Grounds keeper at my local High School. A source you might want to check into !
Here's a couple of pics, of my set up.
Two 5 gal pails, one inside the other. Bottom pail carries fuel, and odds and ends, things chip monks don't like to eat !
Second green pail carries cooking gear, the lid serves to hold my stove and pan, keeping everything off the ground. The Blue pail has my food. Plenty big enough for a one week solo.
Snap lids are water and at least small critter proof !
The real secret to this set up is the Nylon GI duffel bag, that easily holds the three buckets ! The shoulder straps are comfortable ! There is plenty of room for a tarp, or even a pad to sit on between the buckets and the bag.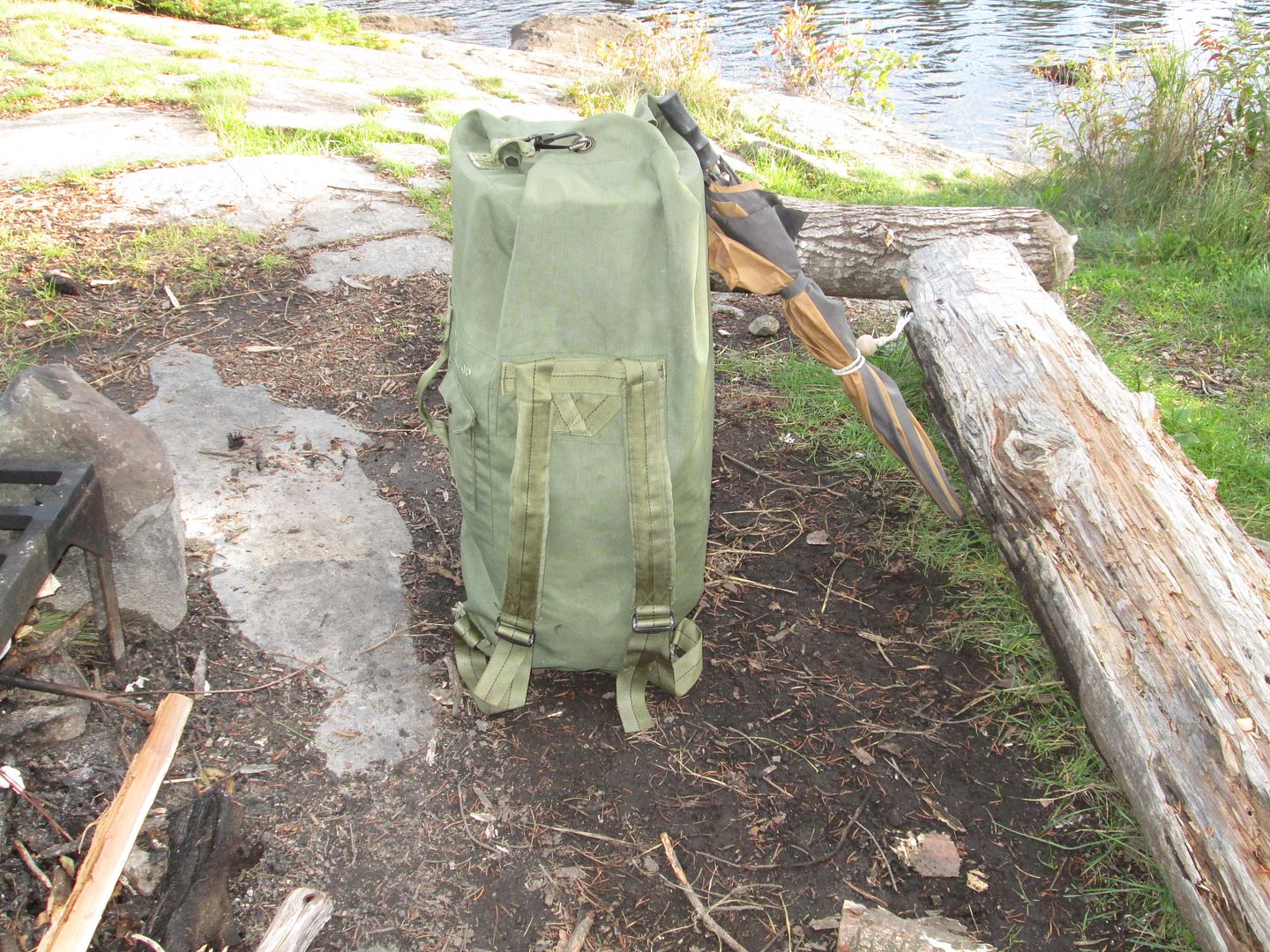 Oh my Umbrella, that I never camp without, photo bombed my bucket pack ! If you ever have to go in a rain storm that umbrella is a necessity !
The way I pack my canoe, the #4 Duluth pack with clothes and sleeping, go behind my seat, tent in small duffel, and the cook gear bag ahead of my forward thwart.
Jim